Jason's No Frills #704
1029 Brodie Dr

,

Orillia

,

ON

L3V 6H4
866-987-6453
Jason's No Frills #704 - Details
Opening Hours
Monday 8:00 am - 9:00 pm
Tuesday 8:00 am - 9:00 pm
Wednesday 8:00 am - 9:00 pm
Thursday 8:00 am - 9:00 pm
Friday 8:00 am - 9:00 pm
Saturday 8:00 am - 8:00 pm
Sunday 8:00 am - 6:00 pm

Categories
Jason's No Frills #704 - Deals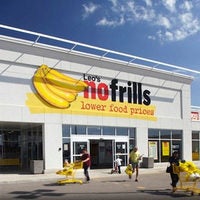 No Frills Flyer Roundup: Classico Pasta Sauce $2, Kellogg's Cereal $3, Neilson Chocolate Milk (1 L) $2 + More!
The newest flyer for No Frills is now up on RedFlagDeals.com!
If you're looking for some shopping ideas, check out our flyer highlights below:
Groceries:
Neilson chocolate or strawberry milk or Trutaste milk (1 L) - $1
Classico pasta sauce - $2
cantaloupes, honeydews or mini seedless watermelons - $2
extra lean ground beef - $3/lb
March 23 - 25: Christie cookies - $2
Schneiders Juicy Jumbos, Grill'Ems or Bologna - $3
Schneiders Lunchmate Kits or Stackers - $2
Country Harvest bread or D'Italiano buns - $2
Kellogg's cereal - $3
I Can't Believe It's Not Butter - $1
Kraft BBQ sauce - $1
asparagus - $2/lb
avocadoes (pkg of 6) - $3
Home & Beauty:
Tide Simply Liquid laundry detergent - $3
Lysol wipes, toilet bowl cleaner or Pine-Sol cleaner - $3
Colgate or Crest toothpaste, Colgate or Oral-B toothbrush - $1
Dove or Lever bar soap and Lever body wash - $2
Herbal Essences shampoo and conditioner - $3
Flyer deals go live on March 23 through March 29.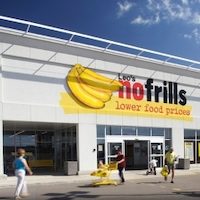 No Frills Stores are Now in the PC Plus Points Program!
Loblaws launched the PC Plus points program in 2013 but up until now, you could not collect or redeem PC Points at No Frills stores. After a short test on the east coast, Loblaws has finally expanded PC Points to all No Frills stores! No Frills is considered to be the Loblaws chain with the lowest prices and the addition of PC Points is certainly welcome!
There are more than 200 No Frills locations across Canada, although they're heavily concentrated in the province of Ontario.
featured businesses for Grocery Stores & Markets around me
Featured businesses for Grocery Stores & Markets around me