Beer Store, The - Beer Store Locations
132 Richmond St

,

Chatham

,

ON

N7M 1N9
519-352-6940
Beer Store, The - Beer Store Locations - Details
Opening Hours
Please call 519-352-6940 for opening hours.
Categories
Beer Store, The - Beer Store Locations - Deals
Mongozo Coconut - $300.00 ($59.60 Off)
Mongozo Coconut is an exotic beer brewed with the refreshing taste of coconut, and Fairtrade organic quinoa. Perfect for combining with exotic dishes & is a pleasantly refreshing beer on warm summer evenings. Carries the Fairtrade/Max Havelaar label.
Category:ImportBrewer:Brewery HuygheAlcohol Content (ABV):3.6%.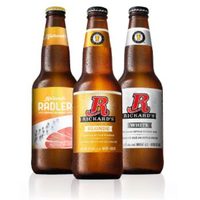 Rickards Summer Taster Pk - $22.75 ($2.00 Off)
Rickard's Radler is a thirst quenching mix of our premium lager, juice, and natural flavours. Enjoy Rickard's new Summer pack which will include Rickard's Radler, Blonde and White.
Category:Domestic SpecialtyBrewer:MolsonAlcohol Content (ABV):4.5%.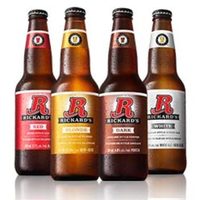 Rickards Taster Pack - $22.75 ($2.00 Off)
Rickards is a family of flavourful craft ales providing an intriguing change from mainstream beers. This package which contains Rickards Red, Rickards White, Rickards Dark and Rickards Blonde, are brought to the consumer for a distinctive taste adventure.
Category:Domestic SpecialtyBrewer:MolsonAlcohol Content (ABV):5.0%.
Thornbury Jubilee Amber - $2.75 ($0.30 Off)
This true style Vienna Lager is an amber coloured, medium bodied beer, with gentle creaminess and slight malt sweetness. Brewed with Vienna malt, noble hops and classic European brewing methods, it delivers an authentic taste and complex flavour profile.
Category:Ontario CraftBrewer:Thornbury Beverage CompanyAlcohol Content (ABV):5.0%.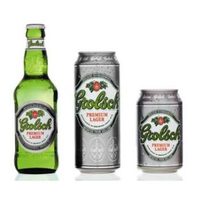 Grolsch Premium Lager - $2.15 ($0.25 Off)
Grolsch lager is non pasteurized and triple cold filtered, brewed by only the two row European Spring Barley, Hallertau hops, proprietary yeast and treated well water. The product is smoother, lighter and less bitter.
Category:ImportBrewer:Grolsch Export B.V.Alcohol Content (ABV):5.0%
featured businesses for Beer & Liquor Stores around me
Featured businesses for Beer & Liquor Stores around me