Beer Store, The - Beer Store Locations
132 Richmond St

,

Chatham

,

ON

N7M 1N9
519-352-6940
Beer Store, The - Beer Store Locations - Details
Opening Hours
Please call 519-352-6940 for opening hours.
Categories
Beer Store, The - Beer Store Locations - Deals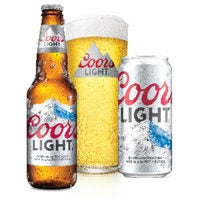 Coors Light - $41.95 ($4.00 Off)
Brewed according to the high quality standards of Coors Brewing Company, Golden, Colorado, U.S.A. Aged slowly for that legendary ice cold, easy drinking taste that could only come from a brewing tradition born in the Rockies.
Category:PremiumBrewer:MolsonAlcohol Content (ABV):4.0%.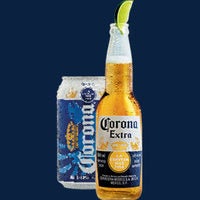 Corona - $46.95 ($3.00 Off)
Corona is a premium beer, classic and authentic, recognized worldwide for its high quality, refreshing taste and image. Serve with a lime wedge for an unparalleled flavour of relaxation.
Category:ImportBrewer:Cerveceria Modelo S.A. De C.V.Alcohol Content (ABV):4.6%.
Molson Canadian - $41.95 ($4.00 Off)
Molson Canadian is made from the best this land has to offer: Canadian water, prairie barley, and no preservatives. The result is a beer as clean crisp and fresh as the country it comes from. Molson Canadian. Made from Canada.
Category:PremiumBrewer:MolsonAlcohol Content (ABV):5.0%.
Rolling Rock Pale Lager - $2.35 ($0.20 Off)
A balanced, medium-light bodied lager with a unique and flavorful malt character that lends to its distinctive taste and subtle hop finish and made from the finest pale barley malts with the perfect blend of hops, rice, corn and water.
Category:PremiumBrewer:LabattAlcohol Content (ABV):4.5%.
Sleeman Orig. Draught - $12.70 ($1.25 Off)
Original Draught is a well balanced and easy to drink lager. In this particular brew you will notice a distinctive floral hop aroma with a refreshing finish. This unpasteurized lager goes down well in the company of friends.
Category:PremiumBrewer:Sleeman BrewingAlcohol Content (ABV):5.0%.
featured businesses for Beer & Liquor Stores around me
Featured businesses for Beer & Liquor Stores around me