Toys R Us
730 Albert St

,

Regina

,

SK

S4R 2P5
Directions
306-781-8697
Toys R Us - Details
Opening Hours
Please call 306-781-8697 for opening hours.
Categories
Toys R Us - Deals
All Baby Food - From $0.27 (20% off)
Excludes baby formula & clearance.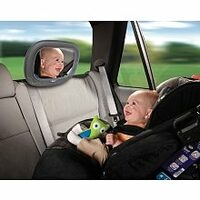 All Brica Car Seat & Stroller Accessories - From $4.17 (30% off)
It's the little moments that make traveling together better. With the Baby In-Sight Mirror, connecting in the car is as easy as a glance in the rear view mirror. The shatter-resistant Clear-Sight surface gives you and your baby a distortion-free view of each other, and the Soft-Touch frame looks great in any car interior! Amid life's hustle and bustle it is always a plus when you can add a little fun and peace of mind to your journey.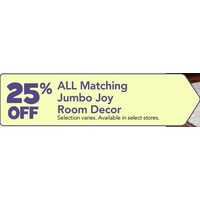 All Matching Jumbo Joy Room Decor - 25% off
Selection varies.
All Mattresses - From $98.97 (10% off)
Excludes clearance.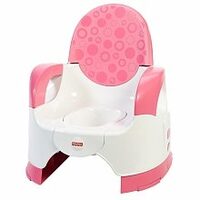 All Potty Training Seats - From $11.17 (25% off)
Here's a simple, obvious, but often overlooked potty training tip: a potty that helps little ones feel comfortable, secure and relaxed helps make potty training easier. With two adjustable potty chair heights (so it's not too small or too tall), arm rests to hold, and a comfortable, high seat back, custom comfort potty helps little ones confidently get on and off the potty, and feel secure, comfortable and relaxed while they're sitting, too. The built-in splash guard for boys helps prevent potty training mess and stress, and the one-piece removable bucket and smooth-surface design makes clean up a breeze.
featured businesses for Video Games - Retail around me
Featured businesses for Video Games - Retail around me