Toys R Us
730 Albert St

,

Regina

,

SK

S4R 2P5
Directions
306-781-8697
Toys R Us - Details
Located at 730 Albert St in Regina, Saskatchewan, Toys R Us is a local business within the video games - retail category of Canpages website.
Please call 306-781-8697 to get in contact with Toys R Us that is located in your neighbourhood. Get the directions to 730 Albert St from your location. Or, simply add this business to your personal business favorites list.
Finally, you can send this to your friends by clicking on Facebook or Twitter links. It's also possible to save this business information to your Outlook contacts.
Opening Hours
Please call 306-781-8697 for opening hours.
Categories
Toys R Us - Deals
Toys R Us BOGO 40% Off Select Video Games Until December 12
If you have a gamer on your gift giving list this year, you'll certainly want to take advantage of this limited time deal over at Toys R Us. Right now, you can buy one, get one 40% off a wide selection of games which makes this a great time to stop over and take a look. Essentially, you're saving about 20% per game which isn't too bad a discount -- especially if you're on the lookout for newer games. There's lots to see with PS4, Xbox One, Wii U and other consoles also taking part in the sale. Some of the office favourites include:
Most of the stock online as been cleaned out but you should be able to find the same promotion in-store. Just a heads up, stock will vary by location so you'll want to call ahead to have the games you want set aside. Happy hunting!
The deals are live now but expire on December 12.
Star Wars Angry Birds Death Star Jenga - $13.97
Star Wars Angry Birds Death Star Jenga - $13.97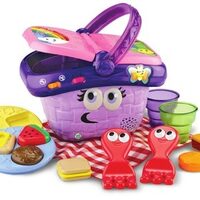 Shapes & Sharing Picnic Basket - $18.67
Shapes & Sharing Picnic Basket - $18.67
Neat and Tidy Cottage - $109.97
Exclusive molded-in floor with integrated drain holes. Includes electronic phone, mail box, kitchen table and burner. Dimensions 46.5"H X 51"W X 35"D.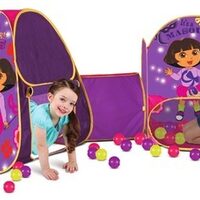 Dora Playville - $39.97
Dora Playville - $39.97
featured businesses for Video Games - Retail around me
Featured businesses for Video Games - Retail around me
Toys R Us 730 Albert St, Regina, SK

S4R 2P5

Credit Valley Railway Co Ltd 24-2900 Argentia Rd, Mississauga, ON

L5N 7X9



Wheels & Wings Hobbies 1880 Danforth Ave, Toronto, ON

M4C 1J4



Rotorquest 3871 Chesswood Dr, Toronto, ON

M3J 2R8



Active Surplus Electronics 347 Queen St W, Toronto, ON

M5V 2A4



Oh Baby! Magazine ON

George's Trains 550 Alden Rd, Markham, ON

L3R 6A8



Pinnacle Hobby 5970 16th Ave, , ON

L3P 7R1



Hobby Hobby 128 Queen St S, Mississauga, ON

L5M 1K8



Kidstuff Toy Store Inc 738 Bathurst St, Toronto, ON

M5S 2R6



Great Hobbies Inc 3035 Argentia Rd, Mississauga, ON

L5N 0A2



Sunward Aerospace Group Ltd 2700 Dufferin St, York, ON

M6B 4J3