Rona
3710 E Quance St

,

Regina

,

SK

S4V 3A4
Directions
306-522-7662
Rona - Details
Located at 3710 E Quance St in Regina, Saskatchewan, Rona is a company within the window coverings - draperies, blinds, shutters & shades category of Canpages website.
Feel free to call 306-522-7662 to get in touch with Rona that is in your neighbourhood. Get the directions to this business from your location. Or, simply add this company to your personal business favorites list.
Finally, feel free to send this to your friends by accessing Facebook or Twitter links. It's also possible to save this business information to your Outlook contacts.
Opening Hours
Please call 306-522-7662 for opening hours.
Categories
Rona - Deals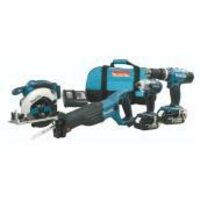 Makita Set Of 4 18-V Cordless Tools - $479.00 ($70.00 Off)
Includes hammer drill, impact driver, circular saw and reciprocating saw.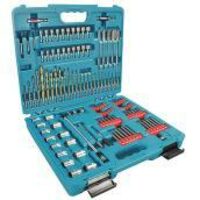 Makita 124-Piece Impact Driver Accessory Set - $49.99 (26% Off)
Makita 124-Piece Impact Driver Accessory Set - $49.99 (26% Off)
Makita Set of 44 Bits and Drill Bits - $19.99 (20% Off)
Set of 44 bits and drill bits for impact driver. 1/4 in Hex shank. Blow mold plastic case included.
Makita 18-V Hammer Drill And Impact Driver Combo - $329.00 ($70.00 Off)
Professional Series 18V (3. 0AH) lithium-ion combo kit. Includes: 1/2" cordless heavy duty hammer drill and 1/4" cordless impact driver. Powerful lithium ion batteries delivered powerful torque and long lasting, with quick charge. 2 rechargeable lithium batteries, charger and case included.
DeWalt 20-V Cordless Drill With Impact Driver - $219.00 ($80.00 Off)
Includes 2 lithium batteries, fast charger, bit holder and carrying bag.
featured businesses for Window Coverings - Draperies, Blinds, Shutters & Shades around me
Featured businesses for Window Coverings - Draperies, Blinds, Shutters & Shades around me
Rona 3710 E Quance St, Regina, SK

S4V 3A4

Bernardi Building Supply 469 Garyray Dr, North York, ON

M9L 1P9



Royal Building Supplies 125 Ormont Dr, North York, ON

M9L 2S3



Vem Building Supplies Ltd 150 Bronoco Ave, York, ON

M6E 4Y1



Downtown Rental & Building Supplies Ltd 393 Sorauren Ave, Toronto, ON

M6R 2G5



Central Construction Products Inc 249 Supertest Rd, North York, ON

M3J 2M4



Hanford Lumber Ltd 45 Bethridge Rd, Etobicoke, ON

M9W 1M9



Danforth Lumber Company 25 Dawes Rd, Toronto, ON

M4C 5A8



Rex Building Materials 405 Rogers Rd, York, ON

M6M 1A1



Downtown Lumber & Building Supplies Co 172 Ossington Ave, Toronto, ON

M6J 2Z7



Skyrider Equipment 1670 Bonhill Rd, Mississauga, ON

L5T 1C8



Maxi-Rise Equipment Ltd 315 Deerhide Cres, North York, ON

M9M 2Z2