Canadian Tire
1350 Main St N

,

Moose Jaw

,

SK

S6H 8B9
Directions
306-693-0888
Canadian Tire - Details
Opening Hours
Please call 306-693-0888 for opening hours.
Products and Services
Accessories And Service
Automotive Parts
Leisure And Home Products
Sports
Brands Carried
Blue Planet
Broadstone
Debbie Travis
Jobmate
Mastercraft
Motomaster
Noma
Simoniz
Yardworks
Categories
Canadian Tire - Deals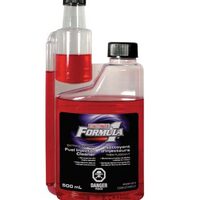 Motomaster F1 Extra-Strength Fuel Injector Cleaner, 500 Ml - $4.49 - $6.49 (50% Off)
F1 Extra-Strength Fuel Injector Cleaner cleans the entire fuel system and, with regular use, prevents build-up of deposits. Keeps injectors clean to maintain fuel economy. Removes harmful engine deposits. 473 mL container treats up to 250 L of gasoline. For best results add 1/2 a container at fill up, and then repeat every 3 to 4 fill ups. 473 mL bottle.
T-Fal Viva Frypan - $9.99 (70% Off)
T-Fal Viva Frypan features a thermo spot heat gauge that indicates when pan is hot. Exclusive T-Fal base ensures efficient heat distribution. Non-stick interior/exterior makes cooking easy and clean. Bakelite handles. Dishwasher-safe. Available in a variety of sizes.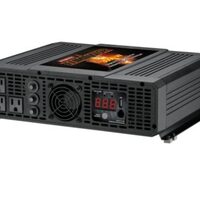 Motomaster 3000W Power Outlet And Inverter - $184.99 (50% Off)
Converts 12V DC battery power to 120V AC household power for convenience and flexibility. Ideal for running virtually any electrical item found in a home - including washers or dryers. Quiet alternative to generators. Attaches safely and easily to deep-cycle batteries. Digital display for monitoring battery voltage and load wattage. Receptacles with dedicated breakers. Automatic shut-down for protection. USB port for convenient use. Remote control switch included.
Motomaster Multi-Season Rubber Floor Mat Set, 4-Piece - $16.99 ($30.00 Off)
The MotoMaster Multi-Season rubber floor mat set protects your OEM carpet with its premium quality rubber. Made from top quality heavy duty rubber. Unique raised ribs channel dirt, snow and slush. Raised border for added protection. Available in a variety of colours. Includes four mats - 2 front and 2 back.
Stanley Fatmax 229 Piece Matte Black Socket Set - $129.99 ($270.00 Off)
229 Piece Matte Black Socket Set contains a ratcheting hand driver, and 1/4, 3/8, 1/2" drives. Features a low profile heavy duty ratchet design for high torque ratcheting. With a unique matte black finish that delivers premium rust resistance.
featured businesses for Automobile Repairing & Service around me
Featured businesses for Automobile Repairing & Service around me
Canadian Tire 1350 Main St N, Moose Jaw, SK

S6H 8B9

Penn Auto Parts 4A-128 Manville Rd, Scarborough, ON

M1L 4J5


Distance -

11.9 km

Collision 360 Inc 185 Toryork Dr, North York, ON

M9L 1X9


Distance -

18.6 km

Mister Starter - Zex Racing (Turbo-Chargers) 1670 O'Connor Dr, Toronto, ON

M4A 1W4


Distance -

10.1 km

Luxury European Auto Parts Inc 125 Union St, Toronto, ON

M6N 3N4


Distance -

7.5 km

A & A Bumper & Fender Ltd 1111 Finch Ave W, North York, ON

M3J 2E5


Distance -

15.0 km

Avenue Motor Works Inc. 681 Rowntree Dairy Rd., Vaughan, ON

L4L 5T9


Distance -

20.5 km

Ahon Auto Parts 2405 St Clair Ave W, Toronto, ON

M6N 1K9


Distance -

8.1 km

Public Auto Parts Plus 1234 Dupont St, Toronto, ON

M6H 2A4


Distance -

5.0 km

Consumer Auto Parts Inc 2562 St Clair Ave W, York, ON

M6N 1L7


Distance -

8.6 km

MTR Lighting & Performance 7-1110 Finch Ave W, North York, ON

M3J 2T2


Distance -

15.0 km

CKMax Technology Inc 332-3660 Midland Ave, Toronto, ON

M1V 0B8


Distance -

19.8 km