Canadian Tire
1350 Main St N

,

Moose Jaw

,

SK

S6H 8B9
Directions
306-693-0888
Canadian Tire - Details
Opening Hours
Please call 306-693-0888 for opening hours.
Products and Services
Accessories And Service
Automotive Parts
Leisure And Home Products
Sports
Brands Carried
Blue Planet
Broadstone
Debbie Travis
Jobmate
Mastercraft
Motomaster
Noma
Simoniz
Yardworks
Categories
Canadian Tire - Deals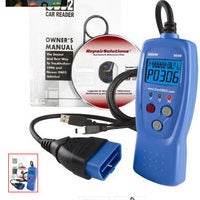 OBD Car Reader - $49.99 ($70.00 Off)
With a single code display, tells what is wrong with car in 15 seconds. Patented all-in-one display shows 19 vital pieces of information. Works on 1996 and newer domestic, Asian and European vehicles.
T-Fal Jumbo Wok with Lid - $24.99 (70% Off)
T-Fal Jumbo Wok with Lid provides superior non-stick interior for easy cooking and easy clean up. Even heat base delivers even heat distribution for reliable cooking results. Tempered glass lid maximizes visibility for optimum cooking control. Non-stick exterior provides easy cleaning. Dishwasher safe. 14" (36 cm) diameter.
Cake Boss Ceramic Bakeware Set - $19.99 (80% Off)
Make a variety of desserts with the Cake Boss Ceramic Bakeware Set. Features icing-like flourishes around the outside rim and colourful blue interior. Includes 6 pieces. Includes 9 x 13" baking pan, 9 x 5" baking pan and four 10-oz ramekins.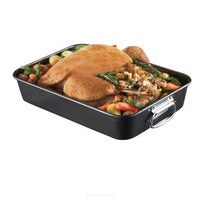 Wearever Commercial Roaster - $9.99 (65% Off)
Wearever Commercial Roaster features riveted wire steel handles that flip up and down for easy storage and handling in and out of the oven. Roaster has a scratch resistant non-stick interior and exterior. Includes non-stick inlay flat rack. Heavy commercial, carbon steel body construction. 10 x 15" (25.4 x 38.1 cm) rectangular roaster with rack. Dishwasher-safe.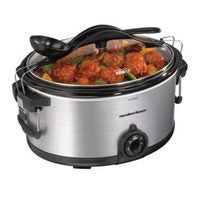 Cuisinart 3-in-1 Multi-Cooker, 6-qt - $29.99 (50% Off)
Cuisinart 3-in-1 Multi Cooker has 3 programmable cooking functions. Slow cook on high, low, simmer or keep warm. Brown and sauté with temperatures 400°F. Steam for 90 minutes. Extra large blue backlit LCD display with easy to read time and temperature settings. Glass lid with cool touch handle for clear view and comfortable handling. Capacity: 6 quart.
featured businesses for Automobile Repairing & Service around me
Featured businesses for Automobile Repairing & Service around me
Canadian Tire 1350 Main St N, Moose Jaw, SK

S6H 8B9

Penn Auto Parts 4A-128 Manville Rd, Scarborough, ON

M1L 4J5


Distance -

11.9 km

Mister Starter - Zex Racing (Turbo-Chargers) 1670 O'Connor Dr, Toronto, ON

M4A 1W4


Distance -

10.1 km

Luxury European Auto Parts Inc 125 Union St, Toronto, ON

M6N 3N4


Distance -

7.5 km

Collision 360 Inc 185 Toryork Dr, North York, ON

M9L 1X9


Distance -

18.6 km

Ahon Auto Parts 2405 St Clair Ave W, Toronto, ON

M6N 1K9


Distance -

8.1 km

Avenue Motor Works Inc. 681 Rowntree Dairy Rd., Vaughan, ON

L4L 5T9


Distance -

20.5 km

JDM Auto Parts Inc 158 Toryork Dr, North York, ON

M9L 1X6


Distance -

18.4 km

A & A Bumper & Fender Ltd 1111 Finch Ave W, North York, ON

M3J 2E5


Distance -

15.0 km

Consumer Auto Parts Inc 2562 St Clair Ave W, York, ON

M6N 1L7


Distance -

8.6 km

MTR Lighting & Performance 7-1110 Finch Ave W, North York, ON

M3J 2T2


Distance -

15.0 km

Undercar Auto Parts 644 Magnetic Dr, North York, ON

M3J 2C4


Distance -

16.7 km