Canadian Tire
1350 Main St N

,

Moose Jaw

,

SK

S6H 8B9
Directions
306-693-0888
Canadian Tire - Details
Situated at 1350 Main St N near you, Canadian Tire is a company within the automobile repairing & service section of Canpages website.
Feel free to call 306-693-0888 to get in touch with Canadian Tire that is in your neighbourhood. Get the directions to this business from your current location. Or, simply add this enterprise to your business favorites list.
Finally, please share this page with your friends by accessing Facebook or Twitter links. It's also possible to save this merchant information to your Outlook contacts.
Opening Hours
Please call 306-693-0888 for opening hours.
Products and Services
Accessories And Service
Automotive Parts
Leisure And Home Products
Sports
Brands Carried
Blue Planet
Broadstone
Debbie Travis
Jobmate
Mastercraft
Motomaster
Noma
Simoniz
Yardworks
Categories
Canadian Tire - Deals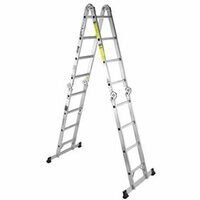 Mastercraft Aluminum Articulating Ladder, 17' - $139.99 ($100.00 Off)
Mastercraft Aluminum Articulating Ladder is a 17' multi-position ladder that can be used for a variety of jobs. Ladder transforms to 8 different positions, including 8' step ladder, 8' and 17' straight ladder, stairway scaffold, and many other positions for use in tight spaces. Easily folds into a compact position for simple storage in a closet or trunk. Wide base makes for added stability. CSA grade 1. Ladder has a 250 lbs. capacity.
Mastercraft Digital Multimeter - $9.99 (75% Off)
Digital Multimeter provides six functions with AC/DC voltage, AC current, resistance, diode and continuity test. Attached test leads to avoid losing leads.
Danze Melrose Pull-Out Nickel Kitchen Faucet - $99.99 (50% Off)
Danze Melrose Pull-Out Kitchen Faucet features a stylish, brushed nickel finish, perfect for your kitchen decor. Features dual function spray head, for your choice of spray or aerated stream. EZ ConX hose connection makes installation easy, and includes sply line.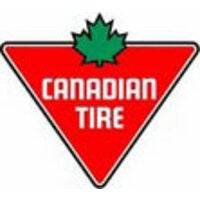 Autoranging Digital Multimeter - $19.99 - $23.99 (60% Off)
Full autoranging multimeter, 8 functions and 28 ranges with auto power-off after 30 mins. DC voltage - 4V, 40V, 400V, 1000V. AC voltage - 4V, 40V, 400V, 750V. DC current - 400µA, 40mA, 400mA, 4A, 10A. Resistance - 400, 4k, 40k, 400k, 4M, 40M. Diode test. Continuity beeper. Temperatue 0 to 1000 degrees Fahrenheit (#0520037 probe not included). Transistor test. Digital display size is 25mm, requires 1 AAA battery - not included.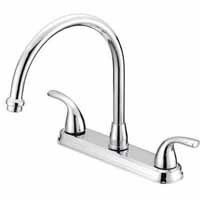 Danze Hi Arc Chrome Kitchen Faucet - $39.99 (50% Off)
Danze Hi Arc Chrome Kitchen Faucet will complement any kitchen décor. Has a 8" high arc spout, great for filling pots. Features a drip free washerless cartridge. Faucet has a Chrome finish.
featured businesses for Automobile Repairing & Service around me
Featured businesses for Automobile Repairing & Service around me
Canadian Tire 1350 Main St N, Moose Jaw, SK

S6H 8B9

Central Import Automotive Service Inc 472 King St E, Toronto, ON

M5A 1L7


Distance -

2.3 km

New Veer Preet Service Centre Inc 6559 Airport Rd, Mississauga, ON

L4V 1E5


Distance -

20.5 km

Performance Worx 8C-325 Weston Rd, York, ON

M6N 4Z9


Distance -

7.9 km

Vamp Automotive Inc 4-100 Turbine Dr, Toronto, ON

M9L 2S2


Distance -

19.0 km

AML Auto Service 126 Laird Dr, East York, ON

M4G 3V3


Distance -

6.8 km

Deer Park Auto Service 40 Coulson Ave, Toronto, ON

M4V 1Y5


Distance -

5.2 km

Kevin Oneill 3327 Dundas St W, Toronto, ON

M6P 2A6


Distance -

7.9 km

Mr Pat's Automotive 22 Belvia Rd, Etobicoke, ON

M8W 3R3


Distance -

12.5 km