Toys R Us - Details
Opening Hours
Please call 819-820-8697 for opening hours.
Categories
Toys R Us - Deals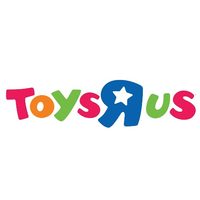 Toys R Us Spring Break: Free Activities and Games for Kids!
Toys R Us' Spring Break agenda is now up! For one week, Toys R Us will be hosting free activities for your child to attend.
Here's a closer look at what events will be taking place:
Monday: Big Hero 6 - Make your own inflatable Baymax robot
Tuesday: Sew Cool: Use the threadless Sewing Studio to created stuffed animals, purses, pouches, aprons and more + free product demonstrations for Kinetic Sand, Bloom Pops and Goldie Blox
Wednesday: Avengers & Cinderella - Enjoy Avengers-style BINGO and Cinderella storytime
Thursday: Star Wars Character Quest - Find and identify popular characters throughout the store and receive a prize
Friday: Frozen - Build Olaf out of Play Doh
No purchase will be necessary for your child to take part. This series of activities is recommended for children 5 years or older.
The events will take place each day from 1 PM to 3 PM. Start dates will vary from province to province. Check below to see when Spring Break will arrive at your local Toy R US:
Posted:
2015-03-03
| Starts:
2015-03-03
| Expires:
2015-04-11
Deal source:
redirectingat.com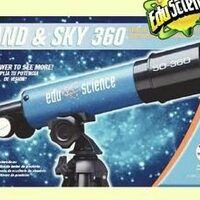 50mm Refractor AZ Table Top Telescope - $31.97 (20% off)
50mm Refractor AZ Table Top Telescope - $31.97 (20% off)
All $19.99 and Up Transformers Figures and Vehicles - 25% off
All $19.99 and Up Transformers Figures and Vehicles - 25% off
All $19.99-29.99 My Little Pony and Littlest Pet Shop Dolls & Playets - 30% off
All $19.99-29.99 My Little Pony and Littlest Pet Shop Dolls & Playets - 30% off
All $29.99 FurReal Pets - $19.97 ($10.00 off)
All $29.99 FurReal Pets - $19.97 ($10.00 off)
featured businesses for Video Games - Retail around me
Featured businesses for Video Games - Retail around me