Jean Coutu (Pharmacies Affiliées)
180, boul Curé-Labelle

,

Sainte-Rose

,

QC

H7L 2Z7
Directions
450-622-3777
Jean Coutu (Pharmacies Affiliées) - Details
Opening Hours
Please call 450-622-3777 for opening hours.
Categories
Jean Coutu (Pharmacies Affiliées) - Deals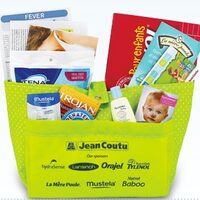 Jean Coutu: Get a Free New Mom Kit In Store (With Coupon)
New moms (and moms-to-be) in Quebec, Ontario, and New Brunswick will want to check out this freebie offer from Jean Coutu stores.
When you print out and fill in this form and present it at the prescription counter of your local Jean Coutu store, you'll receive a free New Mom Kit containing a variety of product samples, information, and coupon offers.
Limit of one free kit per customer, while supplies last. To find a Jean Coutu near you visit their store locator.
featured businesses for Pharmacies around me
Featured businesses for Pharmacies around me
Jean Coutu (Pharmacies Affiliées) 180, boul Curé-Labelle, Sainte-Rose, QC

H7L 2Z7

St. Michael Drugmart 565 College St, Toronto, ON

M6G 1B2



Aurora Compounding Pharmacy 15017 Yonge St, Aurora, ON

L4G 1M5



Shoppers Drug Mart

Rosedale Pharmacy 600 Sherbourne St, Toronto, ON

M4X 1W4



Pape Drug Mart (Pape Pharmacy Ltd) 751 Pape Ave, Toronto, ON

M4K 3T1



Smith's Pharmacy 3463 Yonge St, North York, ON

M4N 2N3



Don Mills Pharmacy 1300 Don Mills Rd, North York, ON

M3B 2W6



Deen Pharmacy G 11-3852, Finch Ave E, Scarborough, ON

M1T 3T9



Glenholme Pharmacy 896 St Clair Ave W, York, ON

M6C 1C5



Snowdon Pharmacy 264 Bloor St W, Toronto, ON

M5S 1V8



Vitality Compounding Pharmacy 918 Kingston Rd, Toronto, ON

M4E 1S5