Spring
367, boul Arthur-Sauvé

,

Saint-Eustache

,

QC

J7P 2B1
Directions
450-472-8726
Spring - Details
Situated at 367, boul Arthur-Sauvé in Saint-Eustache, Québec, Spring is a merchant within the shoes - retail section of Canpages.ca online directory.
Dial 450-472-8726 to contact Spring that is close to your area. Find the directions to this merchant from your current location. Or, simply add this merchant to your business favorites at the bottom of this page.
Finally, feel free to share this with your contacts by clicking Facebook or Twitter icons. It's also possible to save this merchant information to your Outlook contacts.
Opening Hours
Please call 450-472-8726 for opening hours.
Categories
Spring - Deals
Murph Shoes - $20.99
Loafer
Material:Textile
Sole:Rubber
Get ready for the weekend with these cool loafers.
Furnish Shoes - $41.99
Loafer
Material:Leather
Sole:Rubber
Look professional and stylish at the office with these elegant loafers.
Norton Shoes - $38.49
Loafer
Material:Leather
Sole:Rubber
Pair these classy dress loafers with any business suit for a professional look.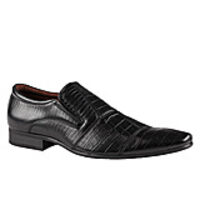 Ibsen Shoes - $38.49
Loafer
Material:Leather
Sole:Rubber
Add an edge to your work look with these trendy
sleek loafers.
Brit Shoes - $45.49
Laced
Material:Leather
Sole:Rubber
Channel simple elegance with these unique urban dress shoes!
featured businesses for Shoes - Retail around me
Featured businesses for Shoes - Retail around me
Spring 367, boul Arthur-Sauvé, Saint-Eustache, QC

J7P 2B1

Birkenstock 1230 Yonge St, Toronto, ON

M4T 1W3



Sloan Shoes 3455 Yonge St, North York, ON

M4N 2N3



Naturino Children's Shoes 661 Chrislea Rd, Woodbridge, ON

L4L 0C4



Chocolate Shoes 416 Queen St W, Toronto, ON

M5V 2A7



Aria Boutique 686 College St, Toronto, ON

M6G 1C1



Foster's Shoes 3080 Yonge St, Toronto, ON

M4N 3N1



Circle Shoes & Skate Exchange 2597 Yonge St, Toronto, ON

M4P 2J1



Rina's Boutique 248 Steeles Ave W, Thornhill, ON

L4J 1A1



William Shoe Store 750 Queen St W, Toronto, ON

M6J 1E9



Fabiani Shoes 1246 St Clair Ave W, Toronto, ON

M6E 1B7



Aldo Shoes Inc Woodbine Centre, Etobicoke, ON

M9W 6K5