Future Shop-Place Laurier
2020-2700, boul Laurier

,

Québec

,

QC

G1V 2L8
Directions
418-650-1999
Future Shop-Place Laurier - Details
Situated at 2020-2700, boul Laurier in Québec, Future Shop-Place Laurier is a merchant inside the computers, laptops & parts section of Canpages.ca online directory.
Dial 418-650-1999 to contact Future Shop-Place Laurier that is close to your area. Find the directions to this merchant from your current location. Or, simply add this merchant to your personal business favorites at the bottom of this page.
Finally, please share this with your contacts by clicking Facebook or Twitter icons. It's also possible to save this merchant information to your Outlook contacts.
Opening Hours
Please call 418-650-1999 for opening hours.
Categories
Future Shop-Place Laurier - Deals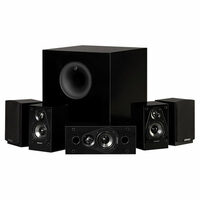 Energy Take Classic II 5.1 Speaker System - $399.99 ($400.00 off)
The Energy Audio Take Classic II is a no-compromise collection of high-tech components, including 4 satellites, subwoofer and centre channel - with all of Energy's best technology packed inside great looking and compact high-gloss black cabinets.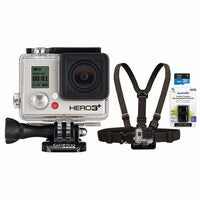 GoPro HD Hero3+ Waterproof Sports & Helmet Camera With Memory Card, Chest Mount & Battery Kit - $499.99 ($150.00 off)
Create your own awesome first-person action movies with this GoPro bundle. It includes the GoPro HERO3+ HD camera, a Lexar 32GB microSDHC memory card, a GoPro chest mount, and a Digipower battery kit.
Haier 1.0 Cu. Ft. Microwave - $59.99 ($40.00 off)
Easily prepare a variety of meals and snacks with the Haier Stainless Steel Countertop Microwave. It boasts 1,000 watts of cooking power and a variety of convenient features to help efficiently cook a wide range of foods.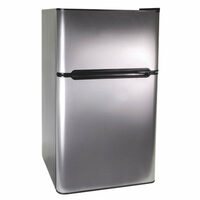 Haier 3.3 Cu. Ft. Dual Door Bar Fridge - $159.99 ($40.00 off)
Haier's HNDE03VS 3.3 Cubic Foot Dual Door Refrigerator features a unique separate True-Freezer Compartment that can get as cold as full-size refigerators, while still permitting storage of other perishables in the separate refrigerator compartment.
HP 20" IPS LED Backlit Monitor - $89.99 ($10.00 off)
HP's total stunner 20" IPS LED monitor with 7 ms response time is about to blow your mind. It offers rich, vibrant and crisp images from virtually any angle and a cool, bezel-less design that looks amazing in any space. The space-saving micro-thin design is a dream and the versatile plug-and-play functionality makes dual monitor setup easy.
featured businesses for Computers, Laptops & Parts around me
Featured businesses for Computers, Laptops & Parts around me