Future Shop-Place Laurier
2020-2700, boul Laurier

,

Québec

,

QC

G1V 2L8
Directions
418-650-1999
Future Shop-Place Laurier - Details
Opening Hours
Please call 418-650-1999 for opening hours.
Categories
Future Shop-Place Laurier - Deals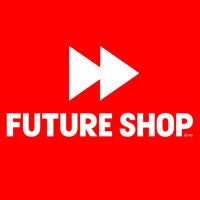 Future Shop Flyer Highlights: Sony 40" 1080p LED Smart TV $499.99, Titanfall $49.99 and More!
We've got the Future Shop weekly flyer processed and ready to go and have pointed out some of the highlights below. As always, you can make a purchase at your nearest Future Shop or online at FutureShop.ca. Here are some quick links to the sale items that caught our eye:
The deals are live now but expire on April 24.
Shipping is free on most orders over $20.
Future Shop: South Park: The Stick Of Truth Grand Wizard Edition $49.99 (Save $35)
If you've been waiting patiently for the new South Park video game to go on sale, you're now being rewarded as the
South Park: The Stick Of Truth Grand Wizard Edition has been discounted to just $49.99
at Future Shop. Average price for the game alone is around $65 so here's a great opportunity to get the extras
and
save a bunch at the same time. Not a bad deal if you ask us! Here are the links to get you going:
The limited collectors edition includes the following:
South Park: The Stick of Truth Game
Grand Wizard Kidrobot Cartman Figure
Kingdom of South Park Map
The Stick of Truth Ultimate Fellowship Pack Unlock
The deal is live now and shipping is free.
Thanks to jetersucks for sharing this one with us!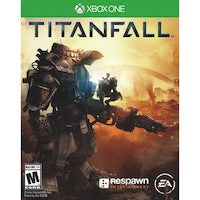 Xbox One - Titanfall - $49.99 ($10.00 off)
Crafted by key developers behind the Call of Duty franchise, Titanfall is an all-new gaming universe juxtaposing small vs. giant, natural vs. industrial, and man vs. machine. The visionaries at Respawn have drawn inspiration from their proven experiences in firs-person action, and with Titanfall they're focused on bringing something exciting the next-generation of multiplayer gaming.
Z-Line Designs Fiore TV Stand w/ Integrated Mount for TVs Up To 65" - $119.99 ($40.00 off)
Take a stand for stylish multimedia décor with the Z-Line collection of TV Stands. Providing proper air circulation to all your entertainment peripherals, the Fiore Hybrid TV Stand features an open design with clean lines and a glossy finish. Capable of accommodating TVs of up to 135 lbs. in weight, the space-saving low profile of the mount sits 0.7" from the wall.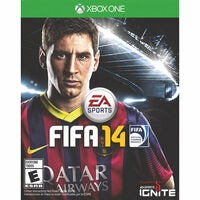 Xbox One - FIFA 14 - $49.99 ($10.00 off)
FIFA 14 brings you so close to the pitch you can smell the turf. Build plays through midfield and dictate the tempo of a match. Mount tension as you create crowd frenzying scoring chances. Experience the thrill of scoring with a new ball physics system that means every shot feels real, and the perfect strike feels exhilarating.
featured businesses for Computers, Laptops & Parts around me
Featured businesses for Computers, Laptops & Parts around me
Future Shop-Place Laurier 2020-2700, boul Laurier, Québec, QC

G1V 2L8

Connectability 1004-20 Eglinton Ave W, Toronto, ON

M4R 1K8



Best Buy Canada Ltd 65 Dundas St W, Toronto, ON

M5G 2C3



A-1 Electronic Parts 196 North Queen St, Etobicoke, ON

M9C 4Y1



Best Buy-Downsview 695 Wilson Ave, Toronto, ON

M3K 1E3



Apple Store 25 The West Mall, Toronto, ON

M9C 1B8



Abletech Electronics ON

Apple - Apple Store Yorkdale 3401 Dufferin St, Toronto, ON

M6A 3A1



Best Buy 147 Laird Drive, East York, ON

M4G 4K1



Apple Store 1800 Sheppard Ave E, Toronto, ON

M2J 5A7



Best Buy 0455-900 Dufferin St, Toronto, ON

M6H 4A9



Around The Clock I T Solutions Inc ON