Future Shop-Place Laurier
2020-2700, boul Laurier

,

Québec

,

QC

G1V 2L8
Directions
418-650-1999
Future Shop-Place Laurier - Details
Opening Hours
Please call 418-650-1999 for opening hours.
Categories
Future Shop-Place Laurier - Deals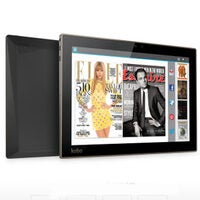 Kobo.com: $100 Off Kobo Arc 10HD, $20 Off Kobo Arc 7HD + 3 Free Kids eBooks
For a limited time only, Kobo.com is introducing the Kids Starter Pack!
Through this offer, not only will you receive a discounted price for the Kobo Arc 7 HD and Kobo Arc 10 HD, but you'll also receive 3 free kids ebooks!
The books you'll receive are:
The Kobo Arc 10 HD originally costs $399.99, but for the duration of this offer, you'll receive a $100 discount and be able to purchase it for $299.99. This tablet features a 10" HD screen and a quad-core processor. The product comes with Android 4.2 and through the Google Play store, you can download thousands of apps.
Alternatively, you can also purchase the Kobo Arc 7 HD at a discounted price! Kobo.com is offering a $20 discount on their Kobo Arc 7 HD. It also features a quad-core processor and Android 4.2. The screen is a slightly smaller 7" display. It originally cost $199.99, but you can now get it for $179.99.
You can shop this offer online at Kobo.com, where you'll receive free shipping for these products. Or, you can also choose to shop these offers at Indigo, Best Buy, Future Shop, Staples, Target, and The Source.
This offer is live now until the end of the day on April 6th. You'll need to activate your product by April 10th to receive your free books.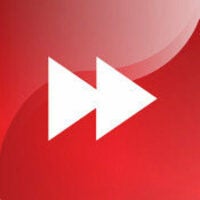 Future Shop Flyer Highlights: Insignia 39" 1080p LED HDTV $279.99, Canon 330 HS 12.1MP Camera $149.99
We've got the Future Shop weekly flyer processed and ready to go and have pointed out some of the highlights below. As always, you can make a purchase at your nearest Future Shop or online at FutureShop.ca. Here are some quick links to the sale items that caught our eye:
The deals are live now but expire on March 13.
Shipping is free on most orders over $20.
Whalen Tv Stand For Tvs Up To 65" - $199.99 ($20.00 off)
Organize your home theatre with this Whalen TV stand. It accommodates most 65-inch flat-panel TVs and features black tempered glass shelves and a cable-management system to ensure your components and peripherals stay neat and tidy.
Posted:
2014-03-07
| Starts:
2014-03-07
| Expires:
2014-03-14
Deal source:
www.futureshop.ca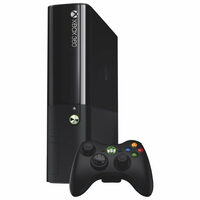 Xbox 360 4gb Console - $159.99 ($20.00 off)
This Xbox 360 model has everything you love about the standard Xbox 360 but with a pared down 4GB hard drive. It comes complete with built-in 802.11n WiFi connectivity, HDMI connectivity, a cool black colour and whisper-quiet operation. It's also ready for Microsoft's new Kinect system.
Posted:
2014-03-07
| Starts:
2014-03-07
| Expires:
2014-03-14
Deal source:
www.futureshop.ca
Xbox Live 12-month Gold Membership Card - $49.99 ($10.00 off)
Xbox Live 12-month Gold Membership Card - $49.99 ($10.00 off)
featured businesses for Computers, Laptops & Parts around me
Featured businesses for Computers, Laptops & Parts around me
Future Shop-Place Laurier 2020-2700, boul Laurier, Québec, QC

G1V 2L8

A-1 Electronic Parts 196 North Queen St, Etobicoke, ON

M9C 4Y1



iTec Computers & Electronics 1847 Lawrence Ave E, Scarborough, ON

M1R 2Y3



Active Surplus Electronics 347 Queen St W, Toronto, ON

M5V 2A4



Howard Tv Stereo & Video Centre 3893 Bathurst St, North York, ON

M3H 5V1



Abletech Electronics ON

Connectability 1004-20 Eglinton Ave W, Toronto, ON

M4R 1K8



Lan Soft Systems 11 Progress Ave, Scarborough, ON

M1P 4S7



J&M Electronics 1063 Willowdale Ave, North York, ON

M2M 3E4



Around The Clock I T Solutions Ltd 3409 Yonge St, North York, ON

M4N 2M8



Canada Computers 1306 Kennedy Rd, Scarborough, ON

M1P 2L5



Best Buy-North York 1800 Sheppard Ave E, Toronto, ON

M2J 5A7