EB Games
200-5560, boul des Gradins

,

Québec

,

QC

G2J 1R7
418-628-1717
EB Games - Details
Opening Hours
Please call 418-628-1717 for opening hours.
Categories
EB Games - Deals
Battleborn - $59.99 ($20.00 off)
A tremendous band of badass heroes fight to protect the universe's very last star from a mysterious evil in this next-gen shooter by the creators of Borderlands. To defend it, you'll need to utilize every type of character and weapon you've ever imagined -- from cyborg hawkmen to samurai vampires to mini-gun wielding man-mountains. Slash and parry, run and gun, cast and dash, or simply obliterate foes all while building and growing your personal team of heroes. Choose your hero and fight alone or co-operatively alongside friends in story missions, or battle against them in fast-paced competitive multiplayer matches.
Disney INFINITY Figures - From $9.99 (Up to $5.00 off)
Unlock virtual toys from each Play Set - characters, buildings, weapons, gadgets and more ? and bring them into the Toy Box where you can mix them all up to create your own game.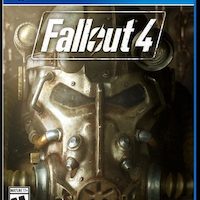 Fallout 4 - $49.99 ($30.00 off)
Do whatever you want in a massive open world with hundreds of locations, characters, and quests. Join multiple factions vying for power or go it alone, the choices are all yours.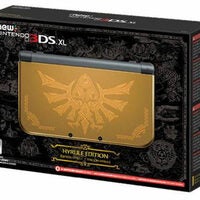 New Nintendo 3DS XL - $199.99 ($40.00 off)
The New Nintendo 3DS XL does not include a power charger. If you require a power charger, please take a look at the Biogenik Universal 3DS Charger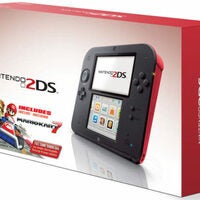 Nintendo 2DS with Mario Kart 7 - $99.99 ($30.00 off)
The new Nintendo 2DS system gives anyone looking for their first portable gaming device the chance to experience the full library of Nintendo's biggest titles. At the low suggested retail price of $129.99, Nintendo 2DS plays a huge library of over 2100 Nintendo DS and Nintendo 3DS, and Nintendo eShop games in 2D. Designed for your family The new Nintendo 2DS system gives you all the features of the Nintendo 3DS and Nintendo 3DS XL, minus 3D viewing. And the price makes the world of Nintendo games even more accessible.
featured businesses for Video Games - Retail around me