Future Shop-Mascouche
C2-113, Montée Masson

,

Mascouche

,

QC

J7K 3B4
Directions
450-966-9343
Future Shop-Mascouche - Details
Located at C2-113, Montée Masson in Mascouche, Québec, Future Shop-Mascouche is a company part of the computers, laptops & parts category of Canpages website.
You can call 450-966-9343 to get in touch with Future Shop-Mascouche that is in your neighbourhood. Get the directions to this business from your location. Or, simply add this company to your business favorites list.
Finally, please send this profile page to your friends by accessing Facebook or Twitter links. It's also possible to save this business information to your Outlook contacts.
Opening Hours
Please call 450-966-9343 for opening hours.
Categories
Future Shop-Mascouche - Deals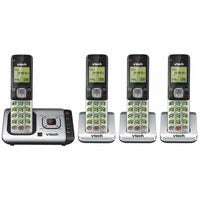 Vtech DECT 6.0GHz 4-Handset Cordless Phone With Answering Machine - $59.99 ($30.00 off)
The VTech CS6729-4 cordless phone system gives you four wireless handsets so you can place a phone in every room that needs one. It includes a digital answering system with 11 minutes of recording time, and the handset speakerphone makes it simple to enjoy hands-free calls.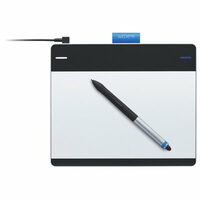 Wacom Intuos Graphic Tablet - $79.99 ($20.00 off)
Expand your creative palette with the Intuos Creative Pen & Touch medium tablet. It connects to your computer or laptop via USB, letting you sketch, design, edit photos, and more. The pressure-sensitive, ergonomic pen is comfortable enough for extended use while multi-touch gestures on the tablet let you zoom, scroll, and rotate through all of your projects with ease.
WD My Passport Ultra 1TB External USB 3.0 Hard Drive - $79.99 ($5.00 off)
With a truly compact form factor, the WD My Passport Ultra hard drive is the best way to store your data on the go. It's equipped with USB 3.0 technology for super-fast backup and data transfer rates. A range of security features keep your data safe. And included Security and SmartWare Pro utilities lets you schedule backup times, create passwords, run diagnostics, and more.
WD TV Live HD Media Player - $89.99 ($10.00 off)
Wirelessly stream the latest movies, hit TV shows, internet entertainment, and your personal media collection to any HDTV or computer in your home. With the WD TV Live streaming media player, you can enjoy it all in the comfort of your living room in full HD 1080p.
WWE 2K14 for Xbox 360/PS3 - $29.99 ($10.00 off)
Relive the greatest matches and moments from three decades of the greatest spectacle in all of entertainment. Play through more than 45 prolific matches in an unprecedented single-player campaign celebrating 30 incredible years of WrestleMania. Complete objectives to unlock playable characters, additional gear, historical WWE footage, and bonus content on the road to immortality.
featured businesses for Computers, Laptops & Parts around me
Featured businesses for Computers, Laptops & Parts around me