Future Shop-Mascouche
C2-113, Montée Masson

,

Mascouche

,

QC

J7K 3B4
Directions
450-966-9343
Future Shop-Mascouche - Details
Located at C2-113, Montée Masson in Mascouche, Québec, Future Shop-Mascouche is a company part of the computers, laptops & parts category of Canpages website.
You can call 450-966-9343 to get in touch with Future Shop-Mascouche that is in your neighbourhood. Get the directions to this business from your location. Or, simply add this company to your business favorites list.
Finally, please send this profile page to your friends by accessing Facebook or Twitter links. It's also possible to save this business information to your Outlook contacts.
Opening Hours
Please call 450-966-9343 for opening hours.
Categories
Future Shop-Mascouche - Deals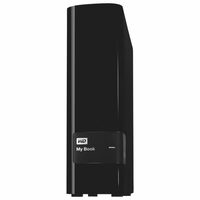 WD My Book Duo 6TB Desktop External USB 3.0 Hard Drive - Online Only - $279.99 ($20.00 off)
Don't risk losing your precious data. Back it up instead with the WD My Book external portable hard drive. This hard drive offers blazing-fast transfer speeds through USB 3.0 and keeps your data secure through hardware encryption and password protection.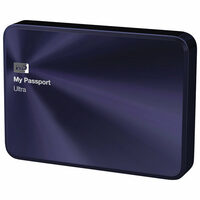 WD My Passport 2TB External Hard Drive - $139.99 ($20.00 off)
Pick up this 2TB My Passport Ultra Metal Edition external hard drive for the ultimate storage solution. Enjoy blazing transfer speeds up to 5GB/s through the USB 3.0 interface, as well as local and cloud backup. Universally compatible with both Mac and PC, this 2.5" drive comes in a stylish black metal body.
XBox 360 250GB Holiday Bundle 2013 - $199.99 ($100.00 off)
This 250GB Xbox 360 Holiday Bundle 2013 gives you an amazing entertainment experience, with a lean profile and plenty of storage space. Built-in WiFi makes it easy to enjoy Xbox LIVE games, HD movies, and more, and it's ready to pair up with Kinect, the revolutionary sensor that makes you the controller. This bundle also includes Halo 4 and Tomb Raider (digital download).
XBox Live 12-Month Gold Membership - $44.99 ($15.00 off)
XBox Live 12-Month Gold Membership - $44.99 ($15.00 off)
Vacu Vin Wine Saver Gift Set - Online Only - $19.99 ($10.00 off)
Keep your wine fresh longer with the stainless steel Vacu Vin Wine Saver. Open a bottle without worrying about finish it-this saver keeps it tasting as fresh as the first glass. The set comes with two stoppers and two pourers (for optimum pouring). It makes a distinct click sound to let you know that it's tightly sealed.
featured businesses for Computers, Laptops & Parts around me
Featured businesses for Computers, Laptops & Parts around me