Future Shop-Mascouche
C2-113, Montée Masson

,

Mascouche

,

QC

J7K 3B4
Directions
450-966-9343
Future Shop-Mascouche - Details
Opening Hours
Please call 450-966-9343 for opening hours.
Categories
Future Shop-Mascouche - Deals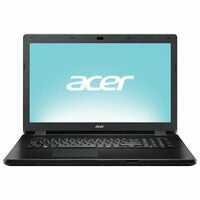 Acer Aspire E 17.3" Notebook - Black (AMD A8-6410 / 1TB HDD / 8GB RAM / Windows 8.1) - $549.99 ($50.00 off)
Breeze through all your everyday tasks with the Aspire E 17 laptop, complete with a gorgeous HD display and powerful AMD processor. The 17.3" display makes all your entertainment look its best, while handy multimedia tools and convenient connectivity options take care of all your computing needs.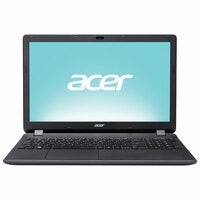 Acer Aspire E Start 15.6" Notebook - Black (Intel Celeron N2840/320GB HDD/2GB RAM) - $279.99 ($50.00 off)
For everyday activities, the Acer Aspire E Start 15 Series laptop is a great choice. It features an Intel Celeron processor, 2GB RAM, and 320GB hard drive, giving you the essentials you need for for casual tasks. With a spacious 15.6" HD display, this laptop is great for movies and media too.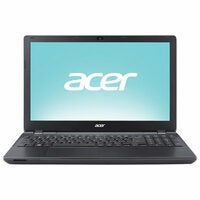 Acer Aspire E5 15.6" Laptop - Black (AMD A8-6410 / 1TB HDD / 8GB RAM) - November 21 to 23 Only - $429.99 ($170.00 off)
Practical and stylish, the Aspire E 15 laptop delivers superior performance for all your everyday tasks. It comes equipped with convenient connectivity options, useful multimedia tools, and brilliant visuals to showcase all your entertainment. This slim laptop boasts a quad-core AMD processor, 1TB hard drive, 8GB RAM, and a 15.6" HD display.
Posted:
2014-11-21
| Starts:
2014-11-21
| Expires:
2014-11-24
Deal source:
www.futureshop.ca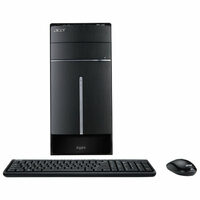 Acer Aspire TC Series PC (Intel Core i5-4460 processor / 1TB HDD / 8GB RAM / Windows 8.1) - $639.99 ($20.00 off)
Get those creative juices flowing with the Acer Aspire TC series desktop. With enough power and storage to let you really unleash, this desktop is great for photo editing, cutting together home movies, watching videos, and more. It's sleek and easy to upgrade, and features the intuitive and powerful Windows 8.1 operating system.
Acer AXC-603 Desktop PC (Intel Pentium J2900 / 1TB HDD / 8GB RAM / Windows 8.1) - $429.99 ($20.00 off)
At only one-third the size of a traditional desktop computer, the sleek and dynamic Acer AXC-603 is a byte-sized PC that packs a gigabyte punch. The AXC-603 includes a snappy processor and 1TB of hard drive space for all of your favourite multimedia files. Use it as an entertainment system in your home or office.
featured businesses for Computers, Laptops & Parts around me
Featured businesses for Computers, Laptops & Parts around me