IGA Extra
8130, boul Champlain

,

Lasalle

,

QC

H8P 1B4
514-364-4777
IGA Extra - Details
Situated at 8130, boul Champlain in Lasalle, Québec, IGA Extra is a merchant included in the Canpages.ca online directory.
Feel free to call 514-364-4777 to contact IGA Extra that is close to your area. Or, simply add this business to your personal business favorites at the bottom of this page.
Finally, feel free to share this with your contacts by clicking Facebook or Twitter icons. It's also possible to save this merchant information to your Outlook contacts.
Opening Hours
Please call 514-364-4777 for opening hours.
IGA Extra - Deals
Agropur Signature Cheese - $4.69
100 to 144 g.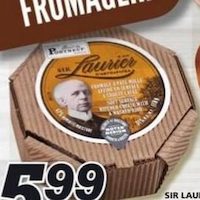 Alexis De Portineuf, Saputo Cheese - $5.99
Alexis de portineuf 120-170 g, saputo 100 g cheese.
Astro Athentikos Greek Yogurt - Free Black Diamond Ficello Cheese Sticks - $2.99
When you purchase. Astro athentikos greek yogurt 4 x 100 g get free black diamond ficello cheese sticks 8 (value $3.99).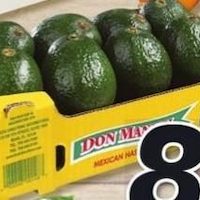 Ataulfo Mangos or Hass Avocados - $8.99
Ataulfo mangos from Escuador or hass avocados from Mexico. 8-10 per case. Organic hass avocado $1.99.
Atoka Dried Cranberries or Organic Dried Cranberries - 2/$5.00
113 to 170 g.
featured businesses around me
Featured businesses around me
IGA Extra 8130, boul Champlain, Lasalle, QC

H8P 1B4