Future Shop
1800, av Auguste

,

Greenfield Park

,

QC

J4V 3R4
Directions
450-443-3817
Future Shop - Details
Opening Hours
Please call us for details.
Categories
Future Shop - Deals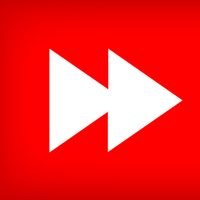 Future Shop Victoria Day Sale: Acer 15.6" Laptop w/i3-2348M, 750GB HD, 6GB RAM, Win 8 $400 and More!
The long weekend is here and Future Shop is taking advantage of the extra day off with a limited time sale on electronics and accessories that you might not need but certainly won't mind having. There's not a lot to see but the discounts are decent which makes it worth a look -- especially because the sale is available both online and in-store. Here's a look at some of the items on sale:
The deal that caught our eye was the Acer Aspire V3 Series laptop on sale for $400. Despite having an older i3 processor, there's lots of value to be had here with its 750GB HD and 6GB of RAM. It makes for a pretty good notebook that doesn't necessarily cost a fortune and is one to consider if you're in the market for one. It's probably not the most portable laptop but, for the price, we can't really expect ultrabook specs.
The deals are live now but only until May 23. Free shipping is available on orders over $20.
Rogers Samsung Galaxy S III 16GB Smartphone - Black - 3-Year Agreement - (100% off)
The latest member of the Samsung Galaxy S family is here, and it's ready to provide an out-of-this-world experience. The Galaxy S III is designed for maximum power and performance, with an intuitive user interface and simplified approaches to sharing. Powered by Android 4.0 Ice Cream Sandwich, the Galaxy S III offers the ultimate in mobile technology.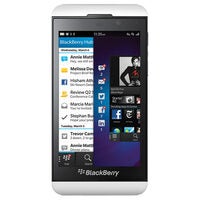 Rogers BlackBerry Z10 Smartphone - White - 3 Year Agreement - $49.99 (50% off)
If you thought you already know everything about BlackBerry, better think again. The BlackBerry Z10 smartphone with 4.2" display transforms the BlackBerry experience, giving you a smart, intuitive experience that adapts to your needs. The BlackBerry 10 OS features BlackBerry Flow for a seamlessly complete interface, an amazing virtual keyboard, and much more.
Delmar Classic 200 Sport Watch - Silver Band / Black Dial - $45.99 (60% off)
A leader in the boating industry, this Classic 200 watch from Del Mar has a sleek and sporty stainless steel diver's bracelet with a nautical dial in deep colours. Water resistant up to 200 metres, it features luminous, easy to read hands and markers, with a mineral glass lens and magnified calendar bubble.
Skylanders Giants Battle Pack - $14.99 (40% off)
Grab hold of the power to rescue your Skylanders with the Skylanders Giants Battle Pack. Delivering a fantastic addition to your Skylanders gaming experience, this Battle Pack provides two characters, one battle item, two trading cards and two sticker sheets with webcodes.
featured businesses for Computers, Laptops & Parts around me
Featured businesses for Computers, Laptops & Parts around me
Future Shop 1800, av Auguste, Greenfield Park, QC

J4V 3R4

Tiger Direct Ca Inc 1800 The Queensway, Etobicoke, ON

M9C 5H5



Brentview Electronics 556 Mount Pleasant Rd, Toronto, ON

M4S 2M6



Computer Geeks On Call Experts in Computer Repairs 842 Eglinton Ave W, Toronto, ON

M5N 1G1



Hi-Tech Electronic Service Centre 198 Harrowsmith Dr, Mississauga, ON

L5R 1R9



Active Surplus Electronics 347 Queen St W, Toronto, ON

M5V 2A4



TechNation 1772 Danforth Ave, Toronto, ON

M4C 1H8



Brentview ElectronicsSales Dept 556 Mount Pleasant Rd, Toronto, ON

M4S 2M6



PDA North ON

Evron Computer Systems Corp 5 Denison St, Markham, ON

L3R 1B5



Cfs Computers 2531B Eglinton Ave W, York, ON

M6M 1T2



8421 Digital Ltd 184 Carlton St, Toronto, ON

M5A 2K6