Home Depot - Details
Opening Hours
Please call 450-971-6061 for opening hours.
Products and Services
Categories
Home Depot - Deals
Home Depot: Free Home & Garden Workshops In August!
Home Depot has just uploaded their new workshops for the month of August!
These workshops are completely free of charge -- simply RSVP online and you're all set to go. Keep in mind that these workshops typically range from 1 - 2 hours.
Check out the upcoming workshops:
To sign up, just follow the links above and hit sign up now under "Register for an Upcoming Workshop".
Check out more workshop details here.
Posted:
2015-07-31
| Starts:
2015-08-01
| Expires:
2015-09-01
Deal source:
www.kqzyfj.com
Allure Locking Sandstone Taupe 12 x 24 - $2.68/Sq.Ft.
Allure Locking Sandstone Taupe tiles give you the richness and beauty of natural stone with luxurious embossing for a beautiful look and feel. Dramatic 12 in. x 23.82 in. tiles are quiet under foot, easy to maintain and offer state-of-the-art glueless Click® locking edges for fast installation. allure Locking tiles simply click and lock to each other, not to your sub-floor. It's durable and waterproof for use in both residential and commercial applications. A commercial-grade wear layer gives Allure Locking superior durability that can stand up to heavy traffic at home or in your office. With Allure Locking, you can transform any room in your home quickly and easily, saving you time, effort and money. This Product Contains 19.8 Sq. Ft./Case.
Posted:
2015-07-30
| Starts:
2015-07-30
| Expires:
2015-08-06
Deal source:
www.jdoqocy.com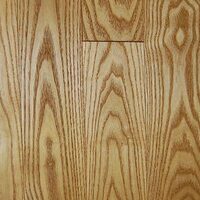 Ash Copper Hardwood Flooring - 3-1/2" x 3/4" - $3.77/Sq.Ft.
The pronounced grain of Ash hardwood combined with a warm Copper stain provides an elegant floor which will be the envy of family and friends. Backed by a 25-Year residential finish warranty this gives you the combination of durability and beauty you have been looking for. This Product Contains 18.66 Sq. Ft./Case.
Posted:
2015-07-30
| Starts:
2015-07-30
| Expires:
2015-08-06
Deal source:
www.anrdoezrs.net
Chamberlain MyQ Premium 1/2 HP Chain Drive - $189.00
Chamberlain's Premium MyQ 1/2 HP Chain Drive Garage Door Opener is an all-purpose garage door opener. It has a steel reinforced chain for quiet, long-lasting performance. It includes two visor remotes and a keypad - perfect for the family on the go. It is enhanced with MyQ technology thus allowing you (with purchase of additional accessories) to monitor, control and receive alert notifications for your garage door opener and household lights from anywhere in the world via the MyQ Application.
Posted:
2015-07-30
| Starts:
2015-07-30
| Expires:
2015-08-06
Deal source:
www.jdoqocy.com
CLR - Calcium, Lime & Rust Remover - 828mL - $6.98
An industrial strength cleaner that instantly dissolves hard water stains caused by calcium, lime and rust deposits. CLR instantly removes: CALCIUM deposits from glassware, teapots and coffeepots, etc., LIME scales from coffeemakers, kettles, humidifiers, toilets, sinks, tubs, shower stalls, shower curtains, etc., RUST stains from cement, stucco, porcelain, chrome, metal, etc. If your area suffers from hard water problems, then CLR Industrial Strength Household Cleaner is for you.
Posted:
2015-07-30
| Starts:
2015-07-30
| Expires:
2015-08-06
Deal source:
www.kqzyfj.com
featured businesses for Furniture - Retail around me
Featured businesses for Furniture - Retail around me
Home Depot 2400 boul du Faubourg, Boisbriand, QC

J7H 1S3

Rotblott's Discount Warehouse 443 Adelaide St W, Toronto, ON

M5V 1S9


Distance -

1.1 km

Pat's Home Hardware 257 Coxwell Ave, Toronto, ON

M4L 3B5


Distance -

6.0 km

St Lawrence Hardware 130 Lower Sherbourne St, Toronto, ON

M5A 4J4


Distance -

1.4 km

Peppermills 2098 Yonge St, Toronto, ON

M4S 2A3


Distance -

6.1 km

Beach Hardware 2215 Queen St E, Toronto, ON

M4E 1E8


Distance -

7.6 km