Shoppers Drug Mart - Eglinton & Dufferin - Details
Opening Hours
Please call 416-256-6199 for opening hours.
Categories
Shoppers Drug Mart - Eglinton & Dufferin - Deals
Shoppers Drug Mart: Take $10 Off Your $50 Purchase With Coupon (August 29 Only)
Head to Shoppers Drug Mart this Friday, August 29th, and get some extra savings on your purchase with this new coupon. Print off this coupon and present it to the cashier at checkout to take $10 off your purchase over $50!
As always, this coupon will exclude prescription purchases, products with codeine, tobacco products (where applicable), stamps, passport photos, lottery tickets, event tickets, transit tickets and passes, electronic gift cards, and prestige cosmetics and fragrances.
Limit one coupon per customer. This coupon is valid on August 29 only.
Coca-Cola Or Pepsi 12-pk Beverages - $3.30
12 x 355ml. Limit 4. Select types.
BioLife Or Life Brand 12-pk Bathroom Tissue - $4.79
Limit 4. Select types.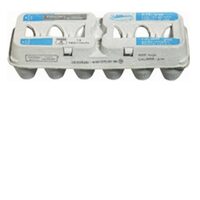 Grade 'A' Or Everyday Market 12-pk Large White Eggs - $1.99
1 dozen. Limit 2.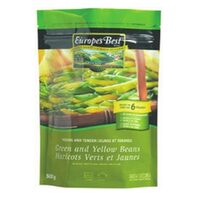 Europe's Best Frozen Vegetables or Kellogg's Eggo, Pancakes Or Waffles - 2/$5.00
Select types.
featured businesses for Pharmacies around me
Featured businesses for Pharmacies around me
Shoppers Drug Mart - Eglinton & Dufferin 1840 Eglinton Ave W, Toronto, ON

M6E 2J4

Canadian Compounding 2917 Bloor St W, Etobicoke, ON

M8X 1B4


Distance -

9.8 km

Vitality Compounding Pharmacy 918 Kingston Rd, Toronto, ON

M4E 1S5


Distance -

8.5 km

Etobicoke IDA Pharmacy 201-666 Burnhamthorpe Rd, Etobicoke, ON

M9C 2Z4


Distance -

15.4 km

Shoppers Drug Mart
Distance -

2687.5 km

Hooper's Pharmacy 2136 Queen St E, Toronto, ON

M4E 1E3


Distance -

7.8 km

Pape Drug Mart (Pape Pharmacy Ltd) 751 Pape Ave, Toronto, ON

M4K 3T1


Distance -

4.8 km

Keele & Rogers Pharmacy 605 Rogers Rd, York, ON

M6M 1B9


Distance -

8.1 km

Deen Pharmacy G 11-3852, Finch Ave E, Scarborough, ON

M1T 3T9


Distance -

18.2 km

Sone's Pharmacy 991 Dovercourt Rd, Toronto, ON

M6H 2X6


Distance -

4.3 km

Snowdon Pharmacy 264 Bloor St W, Toronto, ON

M5S 1V8


Distance -

2.4 km

Glenholme Pharmacy 896 St Clair Ave W, York, ON

M6C 1C5


Distance -

5.2 km