Eddie Bauer Warehouse Outlet
201 Aviva Park Dr

,

Woodbridge

,

ON

L4L 9C1
Directions
905-850-7016
Eddie Bauer Warehouse Outlet - Details
Located at 201 Aviva Park Dr in Woodbridge, Ontario, Eddie Bauer Warehouse Outlet is a local business included in the sportswear - wholesalers &/or manufacturers category of Canpages website.
You can call 905-850-7016 to get in contact with Eddie Bauer Warehouse Outlet that is located in your neighbourhood. Get the directions to 201 Aviva Park Dr from your location. Or, simply add this business to your business favorites list.
Finally, you can send this to your friends by clicking on Facebook or Twitter links. It's also possible to save this business information to your Outlook contacts.
Opening Hours
Please call 905-850-7016 for opening hours.
Categories
Eddie Bauer Warehouse Outlet - Deals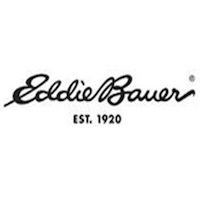 20% off Your Purchase - Email Subscription
Save 20% off your first purchase online at Eddie Bauer when you subscribe to their email list/loyalty program.
Valid for new subscribers only.
Jeans or Pants - Buy 1, Get 25% off Your Purchase
Purchase a pair of jeans or pants at Eddie Bauer, receive 25% off your purchase.
Valid for a limited time.
featured businesses for Sportswear - Wholesalers &/or Manufacturers around me
Featured businesses for Sportswear - Wholesalers &/or Manufacturers around me