Canadian Tire
155 Consumers Dr

,

Whitby

,

ON

L1N 1C4
Directions
905-668-5828
Canadian Tire - Details
Opening Hours
Please call 905-668-5828 for opening hours.
Products and Services
Air Conditioning
Auto Body Repair
Auto Custom And Performance
Auto Fluids And Chemicals
Auto Headlights
Auto Repair Accessories
Auto Safety And Security
Auto Service
Auto Tools
Batteries
Battery Accessories
Bluetooth Devices
Brakes
Bulbs
Car Audio/video
Gps And Compasses
Repair Manuals
Rims
Switches And Relays
Tires
Methods of Payment
Cash
Interac
MasterCard
Visa
Categories
Canadian Tire - Deals
1500W Infrared Quartz Heater - $239.89 ($180.00 Off)
1500W Infrared Quartz Heater features a full wood veneer construction to add warmth to your home and style to your decor. Heater is fully digital and includes a remote for easy use. Features cord management on the back. Dimensions: 16.75" W x 19.5" D x 23.25" H.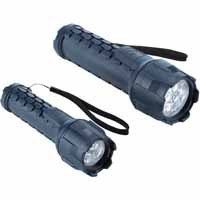 Mastercraft Tufff Flashlight Twin Pack - $18.40 (30% Off)
Tufff Flashlight Twin Pack features 2AA and 2D flashlights that are impact and water resistant and float when in water. Run time: small torch 20 hours/big torch 40 hours. Waterproof specs: small torch 1 m/big torch 1 m. Drop height: small torch 1 m/big torch 1 m. LED type and body type: rubberized PVC. Long lasting LEDs- no bulbs to burn out or to change. Lanyards included. Includes 2AA and 2D batteries(included).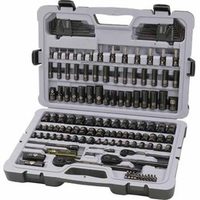 Stanley Black Chrome Socket Set, 164-Pc - $99.99 (65% Off)
Black chrome-plated sockets and accessories. High-contrast, easy-to-read laser-etched contents. Professional grade. Both metric and SAE included. Meets or exceeds ANSI recommendations for hardness and torque. Contains 164 pieces, including 1/4", 3/8", 1/2" Dr sizes. Exclusive to Canadian Tire.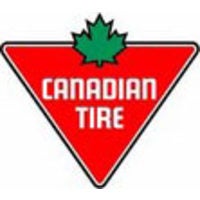 Tmax® Xtreme Snips, Straight - $11.99 (65% Off)
Titanium-coated jaws stay sharp longer (ten times longer cutting life). Flush hardware allows smooth access from pouch and metal does not catch when cutting. Internal lock with auto release. Chrome molybdenum alloy with serrated jaw blades gives a stable bite and prevents slippage.
Mastercraft Maximum 400 Piece Socket Set - $174.99 (75% Off)
320-Piece Socket Set features ¼",3/8" and ½" drive sizes. Designed with laser etched easy to read size markings. Slide in trays are designed for metal tool chest which are 30-inch and over. Pear head ratchet features a quick release button and reversible mechanism. Comes with 12-point Universal tray of sockets.
featured businesses for Automobile Repairing & Service around me
Featured businesses for Automobile Repairing & Service around me
Canadian Tire 155 Consumers Dr, Whitby, ON

L1N 1C4

Ahon Auto Parts 2405 St Clair Ave W, Toronto, ON

M6N 1K9


Distance -

8.1 km

Penn Auto Parts 4A-128 Manville Rd, Scarborough, ON

M1L 4J5


Distance -

11.9 km

Mister Starter - Zex Racing (Turbo-Chargers) 1670 O'Connor Dr, Toronto, ON

M4A 1W4


Distance -

10.1 km

Luxury European Auto Parts Inc 125 Union St, Toronto, ON

M6N 3N4


Distance -

7.5 km

A & A Bumper & Fender Ltd 1111 Finch Ave W, North York, ON

M3J 2E5


Distance -

15.0 km

JDM Auto Parts Inc 158 Toryork Dr, North York, ON

M9L 1X6


Distance -

18.4 km

Avenue Motor Works Inc. 681 Rowntree Dairy Rd., Vaughan, ON

L4L 5T9


Distance -

20.5 km

Collision 360 Inc 185 Toryork Dr, North York, ON

M9L 1X9


Distance -

18.6 km

Consumer Auto Parts Inc 2562 St Clair Ave W, York, ON

M6N 1L7


Distance -

8.6 km

Undercar Auto Parts 644 Magnetic Dr, North York, ON

M3J 2C4


Distance -

16.7 km

Nalain Pak Canada Private Ltd 338 Queen St E, Brampton, ON

L6V 1C4


Distance -

29.3 km