Walmart - Runnymede & St Clair Av Toronto Main Information
2525 St Clair Ave W

,

Toronto

,

ON

M6N 4Z5
Directions
416-763-7325
Walmart - Runnymede & St Clair Av Toronto Main Information - Details
Opening Hours
Please call 416-763-7325 for opening hours.
Categories
Walmart - Runnymede & St Clair Av Toronto Main Information - Deals
Walmart Anniversary Flyer Advance Preview: $399 PS4 The Last of Us Bundle, $278 iPad Mini (16GB) + More
Walmart's Anniversary sale kicks off this Thursday, September 18 and we have their flyer up already on RedFlagDeals.com for those of you who are excited and can't wait to start planning their shopping trip. We're seeing some pretty amazing deals on electronics, great for those who are in the market for a next-gen console or those who are in the market for new games. Plus, the Lexar 32GB JumpDrive is also at an amazing price of $12.94 and with 32GB, it'll suit any back-to-school needs. Deals are live for a week, and as always, deals that are found online will ship for free with no minimum purchase required.
Check out our highlights from the Ontario flyer:
Groceries:
Tropicana Orange Juice - $3.97 (was $6.46)
Lay's XL Potato Chips or Kettle Chips - $1.88
Household:
The Rock 24cm Non-Stick Pan - $12.48 (was $24.97)
Bissel PowerForce Turbo Pet Canister Vacuum - $69 (was $99)
Coolmax Sheet Sets - $28 (was $54.97)
Electronics:
Video Games:
Mario & Luigi: Dream Team 3DS XL Mario & Luigi Bundle - $159 (was $199)
Watch_Dogs, Mario Kart 8, NHL15 + More - $49.94
Wolfenstein, Titanfall, Infamous: Second Son + More - $29.94
Toys:
Disney Fairies Classic Doll - $5
Select Board Games - $10
Easy Bake Oven - $20
These prices will go live on Thursday September 18 and will run through September 24.
Check out the rest of the deals in their flyer!
Cottonelle Bathroom Tissue - $9.98
Cottonelle bathroom tissue.
Fresh Air-Chilled, Canadian Raised, Boneless, Skinless, Chicken Breast - $10.00
Fresh, air-chilled, Canadian raised, boneless, skinless, chicken breast.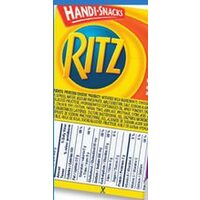 Kraft Handi-Snacks - $0.94
Kraft Handi-Snacks 87 g.
Christie Crispers - $0.94
Christie Crispers 175 g.
featured businesses for Department Stores around me
Featured businesses for Department Stores around me