Cineplex - Scotiabank Theatre Toronto
259 Richmond St W

,

Toronto

,

ON

M5V 3M6
Directions
416-368-5600
Cineplex - Scotiabank Theatre Toronto - Details
Situated at 259 Richmond St W near you, Cineplex - Scotiabank Theatre Toronto is an enterprise in the movie theatres & cinemas section of Canpages.ca online directory.
Please call 416-368-5600 to do business with Cineplex - Scotiabank Theatre Toronto that is near your area. Find the directions to this company from your current location. Or, simply add this enterprise to your business favorites at the bottom of this page.
Finally, please share this info with your contacts by using Facebook or Twitter icons. It's also possible to save this merchant information to your Outlook contacts.
Opening Hours
Please call 416-368-5600 for opening hours.
Categories
Cineplex - Scotiabank Theatre Toronto - Deals
Cineplex Family Favourites: $2.50 Admission For Kung Fu Panda 2, Hugo + More!
Don't have any plans this weekend? Stop by a local Cineplex theatre to participate in their Family Favourites event!
For those unfamiliar with this event, every Saturday morning at 11 A.M, Cineplex will feature one film that you can watch for just $2.50 (tax included)! If you're a SCENE member, you'll still get 25 points on your ticket purchase. You can purchase your tickets online or at the box office, depending on what's more convenient for you.
This month's features are:
All movies are presented in 2D only.
Click here to see if your local theatre is taking part in this event!
Posted:
2014-06-19
| Expires:
2014-09-28
Deal source:
cineplex.com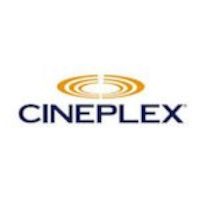 Cineplex: Get a Free Movie Ticket With Purchase of General Mills Products! (Redeemable July - October)
If you've been meaning to restock on General Mills cereal, granola bars or yogurt, doing so now will get you free Cineplex movie tickets!
Cineplex and General Mills are working together to give you free movie tickets with the purchase of General Mills products! Here are some of the products eligible for this promotion:
Free Child Admission or Buy 1 Child Admission, Get 1 Free with children's cereal purchase
Free General Admission or Buy 1 General Admission, Get 1 Free with adult cereal purchase
Buy 1 General Admission, Get 1 Free with purchase of 2 specially marked packages of Nature Valley products or one specially marked package of Yoplait Source
Free General Admission with purchase of 3 specially marked packages of Hamburger Helpers
Buy 1 Child Admission, Get 1 Free with purchase of 2 specially marked packages of Betty Crocker or General Mills child snacks
All free admission tickets are redeemable in August. BOGO tickets from cereal purchases are redeemable in July, September, and October. Other BOGO tickets are redeemable from July - October. Tickets can be used to redeem showtimes from Sunday to Thursday only.
To redeem these tickets, you'll have to complete three steps:
Search for the voucher code inside the package
Click here to redeem your offer
Choose your theatre location, movie and showtime
You can start purchasing these specially marked packages now. Redemption begins July 1st and will end October 30th.
Check out all eligible products here.
featured businesses for Movie Theatres & Cinemas around me
Featured businesses for Movie Theatres & Cinemas around me