Cineplex - Scotiabank Theatre Toronto
259 Richmond St W

,

Toronto

,

ON

M5V 3M6
Directions
416-368-5600
Cineplex - Scotiabank Theatre Toronto - Details
Opening Hours
Please call 416-368-5600 for opening hours.
Methods of Payment
Categories
Cineplex - Scotiabank Theatre Toronto - Deals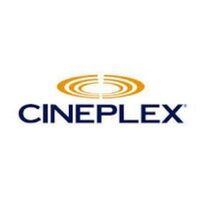 Cineplex: Get Tuesday Pricing for All Movies from August 31 Through September 4!
Here's a pretty sweet promotion from Cineplex!
Starting August 31, Tuesday pricing will apply to tickets for all movies and all experiences (3D, AVX, IMAX, VIP, D-Box), any day of the week! While there haven't been any official announcements made yet, we checked a couple movie times next week and can confirm that Tuesday pricing will be automatically applied to all shows next week (e.g. $7.99 tickets vs. $12.50 for regular films; $10.99 vs $15.50 for UltraAVX). Plus, SCENE members will also get the bonus SCENE Tuesday 10% discount.
This offer is live now for tickets purchased for movies showing August 31 through September 4. Book your tickets online in advance to skip the box office line-ups!
Not sure what to watch? Here's a handful of movies currently showing in theatres now:
Thanks to redkulat for posting this in our forums!
Posted:
2015-08-26
| Starts:
2015-08-31
| Expires:
2015-09-05
Deal source:
www.cineplex.com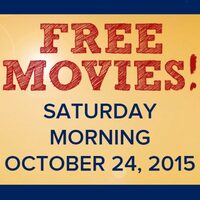 Cineplex Community Day: Free Movies at 9 AM + Regular Popcorn, Fountain Drink & Selected Candy For $2 Each on October 24!
Mark your calendars as Cineplex's annual Community Day is coming up soon!
This year, Community Day will be held on Saturday, October 24. If you've never been to a Community Day, here's what to expect: free movies starting at 9 AM and regular popcorn, regular fountain drink and selected candy available for just $2 each. All proceeds from concession stand purchases will go to Free The Children.
Doors open at 8:30 AM so you can grab your snacks ahead of time and line up to get the best seats. This offer should be available across all Cineplex theatres in Canada.
Thanks to jasonchan for posting this one in our forums!
Posted:
2015-08-25
| Starts:
2015-10-24
| Expires:
2015-10-25
Deal source:
www.cineplex.com
Cineplex Family Favourites: $2.99 Admission for Penguins of Madagascar, Stuart Little 2, Annie + More!
Don't have any plans this weekend? Stop by a local Cineplex theatre to participate in their Family Favourites event!
For those unfamiliar with this event, every Saturday morning at 11 A.M, Cineplex will feature one film that you can watch for just $2.99 (tax included)! If you're a SCENE member, you'll still get 25 points on your ticket purchase. You can purchase your tickets online or at the box office, depending on what's more convenient for you.
Here's what's available for the next couple of months:
Click here to see if your local theatre is taking part in this event!
Cineplex VIP Cinemas: Every Wednesday, Pay $50 for 2 Adult VIP Movie Tickets and a Food Voucher for 2 Entrees!
Starting February 4, every Wednesday night is Hump Date night at Cineplex VIP Cinemas!
Intrigued? Basically, every Wednesday, you can get 2 adult VIP movie tickets and a food voucher for 2 entrees for $50 plus tax! VIP tickets generally cost $19.99 each, meaning you'll be getting two entrees for just $10.
To book your tickets, simply head on over to this page here and select the Locations tab. Pick your theater and select a movie and showtime. During the checkout process, you'll see the "VIP Hump Date" option, which will automatically add the two tickets and vouchers to your order!
Since you'll be receiving two entrees with your purchase, here's a look at their menu. Note that your voucher will apply only to select entrees -- Directors' Cut Fanciful Finger Foods are excluded from this offer. If you're interested in their Green Screen Fresh Salads, you can add some protein to your meal for an extra $3 plus tax.
Both movie tickets must be used on the same movie and showtime and the food voucher must be used on the same day as purchase.
featured businesses for Movie Theatres & Cinemas around me
Featured businesses for Movie Theatres & Cinemas around me