Staples
200 Broadway St

,

Tillsonburg

,

ON

N4G 5A7
Directions
519-688-2196
Staples - Details
Located at 200 Broadway St in Tillsonburg, Ontario, Staples is a local business in the computers, laptops & parts category of Canpages website.
You can call 519-688-2196 to get in contact with Staples that is located in your neighbourhood. Get the directions to 200 Broadway St from your location. Or, simply add this business to your business favorites list.
Finally, please send this profile page to your friends by clicking on Facebook or Twitter links. It's also possible to save this business information to your Outlook contacts.
Opening Hours
Please call 519-688-2196 for opening hours.
Categories
Staples - Deals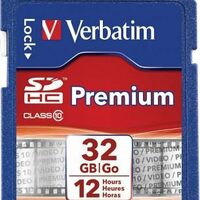 Verbatim 32GB Premium SDHC Card (Class 10) - $29.96 ($30.00 off)
Requires SDHC host device.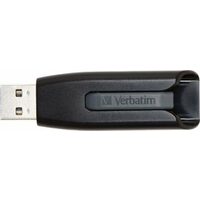 Verbatim 32GB Store 'n' Go V3 USB 3.0 Flash Drive - $24.92 ($25.00 off)
The all new Store 'n' Go V3 USB Drive is a world class storage solution for those looking to save and transfer data faster.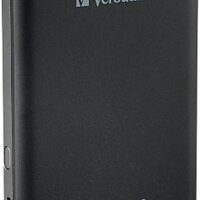 Verbatim MediaShare Wireless Portable Streaming Device, 2-Port - $49.99 ($20.00 off)
Wirelessly stream media to your tablet or smartphone anytime, anywhere with the Verbatim MediaShare Wireless Portable Streaming Device. Stream movies, music, pictures and more from your SD card, USB drive, portable hard drive or external SSD, to up to 5 tablets or smartphones, simultaneously! Simply connect your storage device to the MediaShare and access the MediaShare App* on your tablet or smartphone and you're ready to start sharing. The MediaShare has up to 9 hours of continuous battery life, and can also serve as a charger for your smartphone.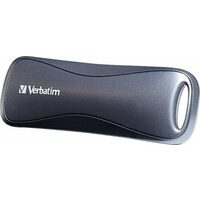 Verbatim Pocket Card Reader - $7.92 ($5.00 off)
Modern, compact design offers enhanced portability and functionality.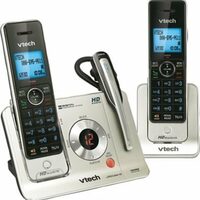 VTech 2-Handset Cordless Answering System with Cordless Headset - $99.96 ($20.00 off)
Audibly announces the name or number of the caller on all of the handsets and base unit. No need to find the handset to see who is calling. Makes screening calls that much easier.
featured businesses for Computers, Laptops & Parts around me
Featured businesses for Computers, Laptops & Parts around me
Staples 200 Broadway St, Tillsonburg, ON

N4G 5A7

Esselte Canada Inc 2-333 Foster Cres, Mississauga, ON

L5R 3Z9


Distance -

25.0 km