Wal-Mart - Bathurst St & Centre St Thornhill Main Information - Pharmacy
700 Centre St

,

Thornhill

,

ON

L4J 0A7
Directions
905-709-9294
Wal-Mart - Bathurst St & Centre St Thornhill Main Information - Pharmacy - Details
Opening Hours
Please call 905-709-9294 for opening hours.
Categories
Wal-Mart - Bathurst St & Centre St Thornhill Main Information - Pharmacy - Deals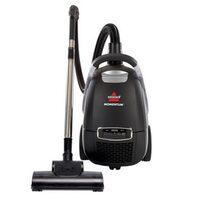 New Rollbacks at Walmart.ca: Bissell Momentum Canister Vacuum $99.88 + Free Shipping and Cash Back
We've got some new rollbacks to bring your way courtesy of Walmart. Along with the newly redesigned website comes free shipping which even applies to items like cans of soup, toothpaste, pet food, toys and more! With over 1100 rollbacks, we're sure you'll find something you need and a deal you won't be able to pass up. We browsed through a few pages and listed some of the better deals below:
These rollbacks and more can be found over at Walmart.ca.
Shipping is free and don't forget to check out using the green links above to earn 2% Cash Back on your purchase via RedFlagDeals.com.
featured businesses for Pharmacies around me
Featured businesses for Pharmacies around me
Wal-Mart - Bathurst St & Centre St Thornhill Main Information - Pharmacy 700 Centre St, Thornhill, ON

L4J 0A7

Bay Optical 1800 Sheppard Avenue East, Willowdale, ON

M2J 5A7



Sears Canada Inc Woodbine Centre Rexdale, Toronto, ON

Bay, The 44 Bloor St E, Toronto, ON

M4W 3H7



Home Outfitters 2625 Weston Road, Toronto, ON

M9N 3V8



Sears Canada Inc 300 Borough Dr, Scarborough, ON

M1P 4P5



Sears Canada Inc Yorkdale Shopping Centre North York, Toronto, ON

Home Outfitters 1880 The Queensway, Etobicoke, ON

M9C 5H5



Home Outfitters 3401 Dufferin Street, North York, ON

M6A 2T9



Home Outfitters Eglinton Town Centre, Toronto, ON

Bay, The Scarborough Town Centre, Toronto, ON

Sears Hearing Centre ON

M9C 1B8