Canadian Tire Corp Associate Store
300 Glendale Ave

,

St Catharines

,

ON

L2T 2L5
905-227-7481
Canadian Tire Corp Associate Store - Details
Opening Hours
Monday 8:00 am - 9:00 pm
Tuesday 8:00 am - 9:00 pm
Wednesday 8:00 am - 9:00 pm
Thursday 8:00 am - 9:00 pm
Friday 8:00 am - 9:00 pm
Saturday 8:00 am - 6:00 pm
Sunday 9:00 am - 6:00 pm

Products and Services
Accessories And Service
Automotive Parts
Leisure And Home Products
Sports
Brands Carried
Blue Planet
Broadstone
Debbie Travis
Jobmate
Motomaster
Noma
Simoniz
Yardworks
Mastercraft
Categories
Canadian Tire Corp Associate Store - Deals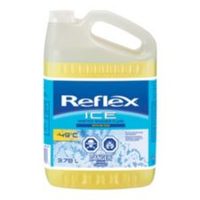 Reflex -49°c Windshield Washer Fluid, 3.78 L - $4.49 ($0.50 Off)
Windshield Washer Fluid removes ice, frost and bug splatter, and cleans away salt and grime.
Helps reduce re-freezing on windshield for better visibility.
Provides freeze protection to -49°C.
Advanced formula provides water beading action and creates a water repellent finish.
3.78 L.
Cast Iron Column Sump Pump, 1/3 Hp - $118.99 ($21.00 Off)
Zinc-plated steel column with rugged cast iron base.
Delivers up to 3,480 gallons US per hour (18,927 L/hr).
1/3 HP motor.
Pumps up to 18' lifts.
Handles solids up to 3/8" (9,5 mm) in diameter.
Vertical float switch enables installation in narrow sump pits.
Clr Calcium, Lime & Rust Remover, 828 Ml - $7.99 ($0.70 Off)
CLR is a powerful formula available for dissolving tough calcium and lime deposits and surface rust stains quickly and easily.
Fast-acting, powerful formula with no rubbing and scrubbing.
Septic safe and contains no phosphates, bleach or ammonia and CLR is non abrasive.
Easy to use - rinse thoroughly with cold water after 2 minutes.
Ideal for: tubs, toilet bowls, sinks, glass, chrome, fiberglass, stainless steel, coffee makers, humidifiers, dishwashers, washing machines, and shower heads.
Do not use CLR on wood, clothing, wallpaper, carpeting, marble, terrazzo, natural stone, colored grout, painted or metallic glazed surfaces, plastic laminates, Formica or aluminum.
Contains: 828 mL.
Kis Omni Under The Bed Tote, 50 L - $10.19 ($6.80 Off)
Omni box 50 L clear tote can easily slide under most common height beds for easy hidden storage.
Easy clip-on lids keeps contents protected from dust and odour.
Clear lid and base allows you to easily see the contents of each tote.
Dimensions: 37" D x 15.35" W x 6.29" H (94 x 39 x 16 cm).
4-door Storage Cabinet With Drawer - $116.99 ($63.00 Off)
Create additional storage space in your home with the System Build 4-Door Storage Cabinet with Drawer.
A perfect storage solution for your kitchen, bathroom, bedroom, hobby room and more.
Made of an engineered wood construction.
Features clean white finish and chrome hardware.
Smooth sliding drawer offers ample storage for additional items.
Upper and lower cabinets each feature 1 adjustable shelf and 1 fixed shelf.
Assembly required.
Dimensions: 24 W x 16 D x 72'' H (61 x 40.5 x 183 cm).
featured businesses for Automobile Repairing & Service around me
Featured businesses for Automobile Repairing & Service around me