Walmart Supercentre - Warden Av & Eglinton Av Scarborough Main Information
1900 Eglinton Ave E

,

Scarborough

,

ON

M1L 2L9
Directions
416-615-2027
Walmart Supercentre - Warden Av & Eglinton Av Scarborough Main Information - Details
Opening Hours
Monday 7:00 am - 11:00 pm
Tuesday 7:00 am - 11:00 pm
Wednesday 7:00 am - 11:00 pm
Thursday 7:00 am - 11:00 pm
Friday 7:00 am - 11:00 pm
Saturday 7:00 am - 11:00 pm
Sunday 7:00 am - 11:00 pm

Categories
Walmart Supercentre - Warden Av & Eglinton Av Scarborough Main Information - Deals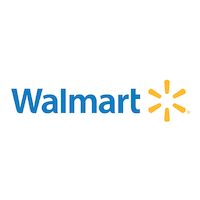 Walmart.ca 2015 Black Friday Flyer: PS4 Uncharted and The Last of Us Bundle $370, Xbox One Gears of + and Forza Bundle $350 + More
Need a Monday morning pick-me-up? We have the perfect remedy, as Walmart has released their Black Friday flyer, which you can view now at RedFlagDeals! This flyer is effective from November 27 to 29 -- note that sale prices won't reflect on product pages until the sale begins.
It may be short at only six pages, but there are plenty of great deals inside. Take a break from your Star Wars Battlefront session and take a look below as our well-fed editors trained in the Jedi arts have highlighted all of the standout deals.
Appliances and Kitchen
Beauty and Wellness
Computers, Tablets and Accessories
Home Audio
Televisions
Toys
Video Games
These offers are available online and in stores (where available). Many stores will open at 6:00 AM where local laws permit -- visit Walmart.ca to find the location nearest you. Quantities and selection may vary by store.
Walmart.ca offers free shipping with orders over $50.00 or free with no minimum order if you use their Grab & Go or Canada Post Pickup services. When shopping online, don't forget to sign in via RFD Cash Back to earn an additional 2% back on your purchase!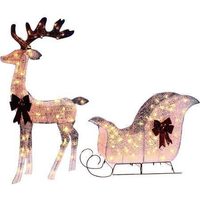 28" - 48" 3-Piece Glitter Deer Family Sculpture or 52" Deer & 40" Sleigh Sculpture - $75.00
For indoor and outdoor use.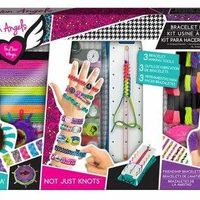 3-In-1 Bracelet Kit or Fashion Pillow Kit - $20.00
This set is packed with 3 bracelet making kits that makes over 50 bracelets! Wear multiple for a stacked style, share them with friends, or open your own business! Set Includes everything you need to make your own designs: Braidzilla™ braiding tool, Not Just Knotz bracelet machine, Friendship Braiding wheel, and easy-to-follow instructions.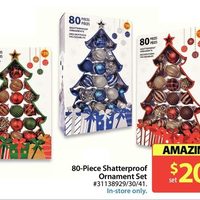 80-Piece Shatterproof Ornament Set - $20.00
In-store only.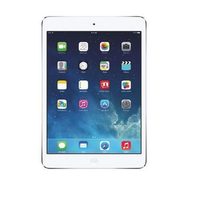 Apple iPad Mini 2 16GB - $298.00
iPad mini 2 packs 3.1 million pixels in the 7.9-inch Retina display. It features the powerful A7 chip with 64-bit architecture, an iSight camera, a FaceTime HD camera, fast wireless, iOS 8, iCloud and up to 10 hours of battery life. It also comes with great apps for productivity and creativity. And there are many more apps available in the App Store.
featured businesses for Department Stores around me
Featured businesses for Department Stores around me