Walmart Supercentre - Warden Av & Eglinton Av Scarborough Main Information
1900 Eglinton Ave E

,

Scarborough

,

ON

M1L 2L9
Directions
416-615-2027
Walmart Supercentre - Warden Av & Eglinton Av Scarborough Main Information - Details
Opening Hours
Please call 416-615-2027 for opening hours.
Categories
Walmart Supercentre - Warden Av & Eglinton Av Scarborough Main Information - Deals
Walmart.ca: Xbox One 500GB Assassin's Creed Unity Bundle w/ Kinect & Mortal Kombat X for $499 (Was $569) + Free Shipping
We've got another Xbox One deal to pass your way!
For a limited time, Walmart.ca is selling the Xbox One 500GB Assassin's Creed Unity Console Bundle with Kinect and Mortal Kombat X for $499.01 (Reg. $568.96) with free shipping.
That's a decent deal in our books for a Xbox One bundle with Kinect sensor. Especially if you're a fan of fighting games, as you'll not only get the latest Assassin's Creed Unity but a copy of the recently released Mortal Kombat X (84 metascore)!
The following items are included:
Xbox One 500GB gaming console
Xbox One Controller
Kinect Sensor
Assassin's Creed Unity
Assassin's Creed IV: Black Flag
Bonus Mortal Kombat X ($69.96 value)
If you don't require a Kinect sensor, Walmart is also discounting the following Xbox One bundles:
These offers are live now. Free shipping is included as your online order will automatically exceed the new $50 minimum to qualify.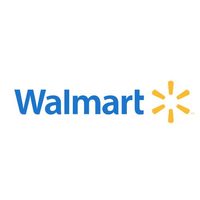 Walmart Flyer Roundup: Scotts Turf Builder Enriched Lawn Soil is 3 for $12, Brute 22" 3-in-1 Self-Propelled Lawn Mower $298 + More
New Walmart flyers are available here on RedFlagDeals.com! This week, save on more outdoor living and gardening products, including a sweet 3 for $12 deal on the Scotts Turf Builder Enriched Lawn Soil. Another good value buy would be the Coleman 48-Can Party Stacking Cooler for $29.97 -- to compare, the 12 can version is available for $22.48. Keep reading to check out these deals and more:
Outdoor Living:
Backyard Grill Chandler BBQ - $198
Scotts Turf Builder Enriched Lawn Soil - 3 for $12
Brute 22" 3-in-1 Self-Propelled Lawn Mower - $298
Ventura Deluxe Folding Armchair - 2 for $20
Ventura Hybrid Instant Tent - $88
Huffy 24" Boys' or Girls' or 26" Men's or Ladies' Granite Bikes - $98
Soccer Balls, Basketballs, Volleyballs or Footballs - $5
Toys:
Star Wars Lightsabers - $19.86 (was $29.96)
Star Wars 3.75" Figures - $7.97 (was $10.87 - $12.92)
LEGO Star Wars Building Sets - $15.86 - $59.86
Home:
Rubbermaid 2-Pack Bottles - $5 (was $6.77)
16-oz Mason Drinking Jars - $7
Hometrends Memory Foam Bath Maps - $14.97
5L Step Can - $14.47
Groceries:
Your Fresh Market Fresh Angus Beef Striploin Medallions - $10
Tropicana Pure Premium Orange Juice (1.75 L) - $2.97
Clover Leaf Sockeye Salmon - $2.77
Maple Leaf Fresh Breakfast or Dinner Sausages - 2 for $8
Swanson Frozen Dinner Entrees - $2
Lysol Wipes (80s ) - $3.97 (was $5.27)
These deals are valid Thursday, April 23 through Wednesday, April 29. Don't forget that as of April 2, Walmart has ended free shipping on all orders. Therefore, online shoppers will either have to reach a minimum order of $50, ship for free to a Canada Post location or pay for delivery. Check out all the current Walmart flyers here.
Air Wick Scented Oil Twin Refills Freshmatic Kits - $7.97 ($2.00 off)
Life Scents is the new fragrance collection from Air Wick designed to, for the first time, recreate a layered fragrance like those we experience in nature, giving you an ever-changing fragrance that retains its freshness and strength over time. Through new patent-pending technology Air Wick has been able to present fragrance 'accords' that remain separate in the air so that different scents are delivered in a completely random order giving you a truly natural and multi-dimensional fragrance experience. The first major advance in fragrance technology in over a decade, Air Wick Life Scents is sure to be a great addition to your home.
Chapman's Ice Cream or Sundaes - $2.47 ($0.31 off)
Made the same way since 1973, this ice cream delivers a rich creaminess thanks to the all-natural butterfat (10 %) from 100 % Canadian dairy.
Coca-Cola or Pepsi - 2/$8.00
Carbonated Water, Sugar/glucose-fructose, Caramel Colour, Phosphoric Acid, Natural Flavours, Caffeine.
featured businesses for Department Stores around me
Featured businesses for Department Stores around me