Walmart Supercentre - Warden Av & Eglinton Av Scarborough Main Information
1900 Eglinton Ave E

,

Scarborough

,

ON

M1L 2L9
Directions
416-615-2027
Walmart Supercentre - Warden Av & Eglinton Av Scarborough Main Information - Details
Opening Hours
Please call 416-615-2027 for opening hours.
Categories
Walmart Supercentre - Warden Av & Eglinton Av Scarborough Main Information - Deals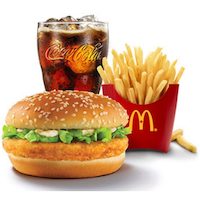 $4.98 McChicken Meal Deal with Coupon Through December 3 (McDonald's in Walmart Restaurants Only)
Here's a quick and simple offer from McDonald's!
Right now, head to a nearby McDonald's in Walmart location and present this coupon to get yourself a delicious McChicken meal deal for just $4.98. With all the Black Friday deals and holiday shopping coming up, it's a nice deal to have on hand so you can keep yourself energized while shopping.
Keep in mind that this offer is valid only in McDonald's locations found inside a Walmart. Coupon cannot be combined with any other offer or promotion.
This coupon is live through December 3.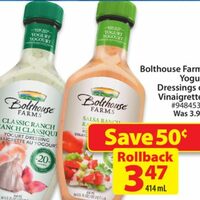 Bolthouse Farms Yogurt Dressings Or Vinaigrettes - $3.47
Select types.
Finish Powerball Power & Free Dishwasher Detergent - $9.77 ($6.20 Off)
Select types.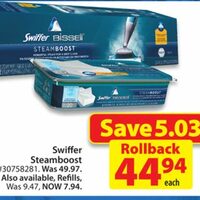 Swiffer Steamboost Mop - $44.94 ($5.03 Off)
Also available, refills, was 9.47, now 7.94. Select types.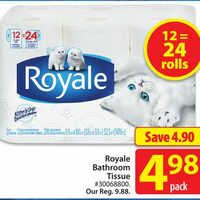 Royale Bathroom Tissue - $4.98 ($4.90 Off)
12 = 24 rolls. Select types.
featured businesses for Department Stores around me
Featured businesses for Department Stores around me