Walmart Supercentre - Warden Av & Eglinton Av Scarborough Main Information
1900 Eglinton Ave E

,

Scarborough

,

ON

M1L 2L9
416-615-2027
Walmart Supercentre - Warden Av & Eglinton Av Scarborough Main Information - Details
Opening Hours
Monday 7:00 am - 11:00 pm
Tuesday 7:00 am - 11:00 pm
Wednesday 7:00 am - 11:00 pm
Thursday 7:00 am - 11:00 pm
Friday 7:00 am - 11:00 pm
Saturday 7:00 am - 11:00 pm
Sunday 7:00 am - 11:00 pm

Categories
Walmart Supercentre - Warden Av & Eglinton Av Scarborough Main Information - Deals
Michelina's Frozen Entrees - $0.97
Select types.
Maxwell House Coffee 925-g - $5.94
Select types.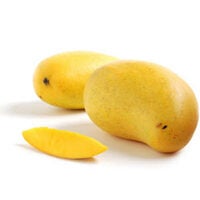 Ataulfo Mango 18-pk Case - $10.97
Select types.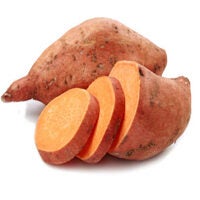 Sweet Potatoes - $0.97/lb
Select types.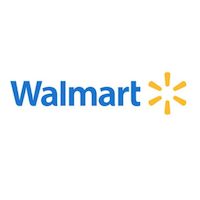 Walmart Flyer Roundup: RCA 32" Direct LED HD TV $178, Sunlight Laundry Detergent $10, Revlon Ultimate All-in-One Mascara $8 + More
The latest flyer from Walmart is now available on RedFlagDeals.com! Offers go live starting Thursday, May 26 and run through Wednesday, June 1. This week's flyer contains is packed full of great deals and everyday low prices on food, outdoor items, and more -- all perfect for your upcoming summer vacation. If you're looking for some ideas to start off your shopping list, we've listed a few of our flyer highlights below:
Groceries:
Michelina's Frozen Entrees - $0.97 (regularly $1.67)
Lay's or Tostitos Chips - $2.27 (regularly $2.88)
Dr. Oetker Casa Di Mama Frozen Pizza - $3.97 (regularly $5.47)
Nestle Drumstick, Premium or Kids' Novelties - 2 for $8.00 (regularly $4.97 each)
Nestle Multi-pack Bars - 2 for $6.00 (regularly $4.12 each)
Heinz Picnic Pack - $4.97 (regularly $5.97)
Electronics:
Household Essentials:
Pets:
Outdoor:
Health/ Beauty:
These deals are valid Thursday, May 26 through Wednesday, June 1 both online and in-store (where stock is available). Online orders over $50.00 will ship free.
featured businesses for Department Stores around me
Featured businesses for Department Stores around me