Petro Canada
3905 Sheppard Ave E

,

Scarborough

,

ON

M1T 3L5
Directions
416-332-8242
Petro Canada - Details
Opening Hours
Please call us for details.
Categories
Petro Canada - Deals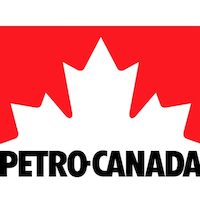 Petro Canada: Get 2X or 5X Petro-Points on all Fuel Purchases Over 25 L through June 17
If you collect Petro-Points from Petro Canada, you'll want to take note of this promotion for sure! Through June 17, 2013, you'll get either two or five times the points on all your fuel purchases over 25 litres.
Ultra 94 and SuperClean gas get 5X points
PlusClean, RegularClean and Diesel get 2X points
This offer is nationwide, but will run June 18 to September 2 in Alberta.
If you sign up to My Petro-Canada (which allows you to check your points balance online and more), you'll get an extra 2,500 Petro-Points. Registration is free.
featured businesses for Convenience & Variety Stores around me
Featured businesses for Convenience & Variety Stores around me
Petro Canada 3905 Sheppard Ave E, Scarborough, ON

M1T 3L5

Petro Canada 1525 Markham Rd, Scarborough, ON

M1B 2W1



Petro Canada 3075 Don Mills Rd, North York, ON

M2J 3C2



Petro-Canada Eglinton W & Elmcrest, , ON

Petro Canada 385 Weston Rd, York, ON

M6N 3P7



Petro Canada 2 The East Mall Cres, Etobicoke, ON

M9B 3Y6



Petro Canada 55 Spadina Ave, Toronto, ON

M5V 2J2



KMC Truck Scale & Fuels Service Centre 2671 Markham Rd, Scarborough, ON

M1X 1M4



NLST/Petro Canada 581 Kipling Ave, Etobicoke, ON

M8Z 5E7



Petro Canada 3351 Bayview Ave, North York, ON

M2K 1G5



Canadian Tire Petroleum 4675 Steeles Ave E, Toronto, ON

M1V 4S5