Eastside Mario's
100 Pembroke St E

,

Pembroke

,

ON

K8A 8A3
Directions
613-732-9955
Eastside Mario's - Details
Opening Hours
Please call 613-732-9955 for opening hours.
Cuisine Type
Atmosphere
Food
Rates
Categories
Eastside Mario's - Deals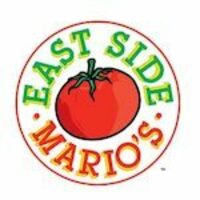 East Side Mario's Coupons: Get a Free Budda Boomer Appetizer with $20 Purchase & Lunch for 2 From $12.98!
New coupons from East Side Mario's are now available!
This week, spend over $20 on any dine-in meal from Sunday through Thursday and you'll receive a free Budda Boomer appetizer! Budda Boomers are normally available for $5.99. To redeem this offer, just print off or use your smart phone to present this coupon.
If you're planning on dining at East Side Mario's for lunch with a friend, you'll want to take advantage of this week's 2 can dine coupon for some bonus savings. With this coupon, you can save $5 when you order any 2 items from their lunch menu, which means you can get 2 meals from as low as $12.98. Since this is a lunch coupon, this coupon is valid only from 11 AM through 3 PM on Monday, June 29 through Friday, July 3.
Coupons cannot be combined with any other coupon and are valid for dine-in orders only. Both coupons will expire at the end of the day on July 6. Click here to find an East Side Mario's location near you!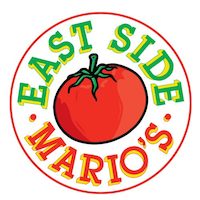 East Side Mario's: Get $5 Mini Mario Meals, Mario's Chillers & Selected Desserts for $2 Each on Tuesdays!
Here's an incentive from East Side Mario's to dine out with the kids on Tuesdays.
Every Tuesday, you can get $5 Mini Mario Meals, Mario's Chillers and selected desserts for just $2 each!
The selected desserts you can choose from are:
Budda Binger Bites
B&W Chocolate Mousse Cake
and Mario's Super Sundae
Normally, Mario's Chillers and the aforementioned desserts are priced at $3 each.
This offer is available for dine-in customers only. Groups of 8 or more kids will be exempt from this promotion.
Click here to find an East Side Mario's near you!
East Side Mario's: Get a Free Appetizer with any $14.99+ Purchase When You Sign Up for the Newsletter
When you sign up for the East Side Mario's newsletter list you'll get a coupon good for a free appetizer with any $14.99+ purchase.
You'll need to provide your name, email address, province, postal code and city. Bon appetit!
East Side Mario's: Join the Mini Mario Club for Five Free Kids Meals!
If you've got little ones at home, you might want to check out this offer from East Side Mario's. When you join the Mini Mario Club you'll get a coupon for five free kids meals! The offer arrives by mail and there aren't any details online, but we imagine that an adult meal purchase is required to redeem the free children's meal.
The Mini Mario Club is intended for children under the age of ten. Offers come by email and postal mail, so you'll want to fill out sign-up form completely. From what we can see, Mini Mario Meals are between $6 and $8 and come with a drink, dessert and toy.
featured businesses for Restaurants around me
Featured businesses for Restaurants around me
Eastside Mario's 100 Pembroke St E, Pembroke, ON

K8A 8A3

Bardi's Steak House 56 York St, Toronto, ON

M5J 1S8


Distance -

0.3 km

Bairrada Churrasqueira Grill 1002 College Street, Toronto, ON

M6H 1A7


Distance -

3.5 km

Red Lobster 790 Burnhamthorpe Rd W, Mississauga, ON

L5C 3X3


Distance -

23.0 km

la Creole 810 St Clair Ave W, Toronto, ON

M6C 1B6


Distance -

5.1 km

Hannahs Kitchen 2177 Yonge St, Toronto, ON

M4S 2A9


Distance -

6.3 km

Chartreuse Restaurant 10512 Islington Ave, Kleinburg, ON

L0J 1C0


Distance -

29.2 km

Scruffy Murphy's Irish Pub 404-150 Eglinton Ave E, Toronto, ON

M4P 1E8


Distance -

6.6 km

Yumei Sushi 2116 Queen St E, Toronto, ON

M4E 1E2


Distance -

7.7 km

Astoria Shish Kebob House 390 Danforth Ave, Toronto, ON

M4K 1P3


Distance -

4.2 km

Bodega Restaurant Inc 30 Baldwin St, Toronto, ON

M5T 1L3


Distance -

1.1 km

Mr. Burrito Plus 525 University Ave, Toronto, ON

M5G 2L3


Distance -

0.9 km