EB Games
1350 16th St E

,

Owen Sound

,

ON

N4K 6N7
519-371-1320
EB Games - Details
Opening Hours
Please call 519-371-1320 for opening hours.
Categories
EB Games - Deals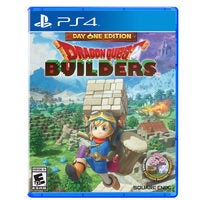 Dragon Quest Builders for PS4 - $54.99 ($25.00 off)
Generations ago, the realm of Alefgard was plunged into darkness by the terrible and treacherous Dragonlord, ruler of all monsters. Mankind was robbed of the power to build and forced to wander the ruins of their former home, scrounging and scavenging in the dust to survive.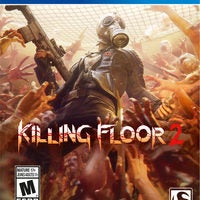 Killing Floor 2 for PS4 - $34.99 ($15.00 off)
In KILLING FLOOR 2 players descend into continental Europe where the outbreak caused by Horzine Biotech's failed experiment has quickly spread and gained unstoppable momentum, essentially paralyzing the European Union. Just one month after the conclusion of the events in the original KILLING FLOOR, the specimen clones are everywhere and civilization is in disarray; communications have failed, governments have collapsed, and military forces have been systematically eradicated. The people of Europe know survival and self-preservation too well and lucky survivors have gone into hiding.
Kingdom Hearts HD 2.8 Final Chapter Prologue for PS4 - $64.99 ($15.00 off)
KINGDOM HEARTS HD 2.8 Final Chapter Prologue is a compilation of 3 magical KINGDOM HEARTS experiences that no fan should be without.
Nintendo Switch Accessories - From $9.99
Nintendo Switch Accessories - From $9.99
Nintendo Switch Console - $249.99 w/ Trade
Nintendo Switch Console - $249.99 w/ Trade