EB Games
1350 16th St E

,

Owen Sound

,

ON

N4K 6N7
Directions
519-371-1320
EB Games - Details
Opening Hours
Please call 519-371-1320 for opening hours.
Categories
EB Games - Deals
Titanfall - From $39.99 (up to $20.00 off)
Prepare for Titanfall. Crafted by one of the co-creators of Call of Duty and other key developers behind the Call of Duty franchise, Titanfall is an all-new universe juxtaposing small vs. giant, natural vs. industrial and man vs. machine. The visionaries at Respawn have drawn inspiration from their proven experiences in first-person action and with Titanfall are focused on bringing something exciting to the next generation of multiplayer gaming.
Madden NFL 25 (PS4 or Xbox One) - $29.99 ($20.00 off)
Powered by EA SPORTS IGNITE, Madden NFL 25 ushers in the next generation of sports games delivering 10x more detail and unprecedented control. Players think and anticipate in the trenches and across the field. Every step is calculated to showcase the most realistic player movement ever, and the emotion of Sunday is brought to life like never before with living sidelines, rich commentary, and thunderous crowds. Madden NFL 25 changes the game forever.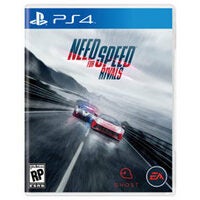 Need for Speed Rivals (PS4 or Xbox One) - $49.99 ($10.00 off)
Welcome to Redview County, where a street-racing rivalry between cops and racers never stops as both sides compete in an all-out war featuring the fastest cars, mods and technology in a gritty open road environment. Play as either a cop or racer, where each side of the law has its own set of high stakes challenges, rewards and consequences. Risk everything in the ultimate high stakes rivalry.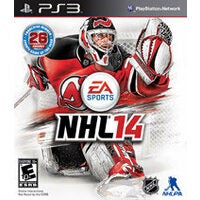 NHL 14 (PS3 or 360) - $29.99 ($10.00 off)
Unlock the highest level of hockey aggression, speed and skill. Feel every check with cutting-edge NHL® Collision Physics. Drop the gloves with the Enforcer Engine, powered by EA SPORTS Fight Night technology. Dangle defenders using new One-Touch Dekes and True Performance Skating . NHL 14 is hockey at its greatest.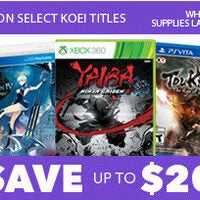 Select Koei Titles - From $19.99 (up to $20.00 off)
Select Koei Titles - From $19.99 (up to $20.00 off)
featured businesses for Video Games - Retail around me
Featured businesses for Video Games - Retail around me
EB Games 1350 16th St E, Owen Sound, ON

N4K 6N7

A&C Games 706 Spadina Ave, Toronto, ON

M5S 2J2


Distance -

2.3 km

Game Centre 730 Yonge St, Toronto, ON

M4Y 2B7


Distance -

2.3 km