Metro (Supermarkets)
6509 Jeanne D'Arc Blvd North

,

Orléans

,

ON

K1C 2R1
Directions
613-837-1170
Metro (Supermarkets) - Details
Located at 6509 Jeanne D'Arc Blvd North in Orléans, Ontario, Metro (Supermarkets) is a company within the grocery stores & markets category of Canpages website.
Phone 613-837-1170 to get in touch with Metro (Supermarkets) that is in your neighbourhood. Get the directions to this business from your location. Or, simply add this company to the business favorites list.
Finally, please send this profile page to your friends by accessing Facebook or Twitter links. It's also possible to save this business information to your Outlook contacts.
Opening Hours
Please call 613-837-1170 for opening hours.
Categories
Metro (Supermarkets) - Deals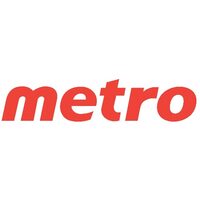 Metro Flyer Roundup: $2 Lay's Chips, $9 for a Dozen Roses, $7 Red Rose Tea Bags, $2 Aunt Jemima Pancake Mix + More
We've got Metro's new flyer uploaded here at RedFlagDeals.com, ready for you to check out. But first, take a look at some of our flyer highlights:
Beets, Carrots or Yellow Onions (5lb) - 4 for $5
Campbell's Chunky Soup or Broth - 3 for $5
Lay's Potato Chips, Smartfood Popcorn or Munchies Snacks - $1.99
Tide Laundry Detergent (32 use) - $5.99
September 26 through 28: Roses (a dozen) - $8.88
Haagen Dazs Ice Cream - $4.99
Club House Gravy or Franco American Gravy - $0.99
Carnation Hot Chocolate - $2.99
Crisco Shortening - $1.99
Red Rose Tea Bags (216 bags) - $6.99
Aunt Jemima Pancake mix - $1.99
These deals are live through September 25.
These coupons are valid this week at Metro:
$2 off Black Diamond shredded cheese
$2 off Lactaid Lactantia milk
$0.50 off Irresistibles ground coffee tin or single cup discs
Häagen-Dazs Ice Cream, Gelato, Novelties Or Skinny Cow Treats - $4.99 ($2.00 Off)
Select types.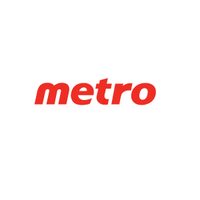 Kraft Amooza! Twists Cheese Snacks - 2/$8.00 ($5.78 Off)
Select types.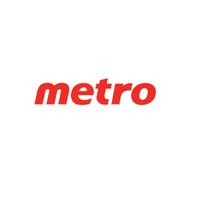 Select General Mills Cereal - $3.99 ($2.20 Off)
Select types.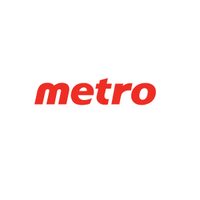 Carnation Hot Chocolate - $2.99 ($1.50 Off)
Select types.
featured businesses for Grocery Stores & Markets around me
Featured businesses for Grocery Stores & Markets around me