Metro (Supermarkets)
6509 Jeanne D'Arc Blvd North

,

Orléans

,

ON

K1C 2R1
Directions
613-837-1170
Metro (Supermarkets) - Details
Opening Hours
Please call 613-837-1170 for opening hours.
Categories
Metro (Supermarkets) - Deals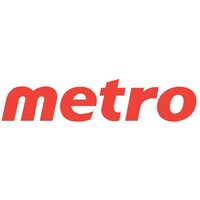 Metro Flyer Roundup: $8 Fresh 2 Go 16" X-Large Pizza, $9 Kraft Dinner Case (12 x 225 g), $3 Nutella Spread + More
We've got Metro's new flyer uploaded here at RedFlagDeals.com, ready for you to check out. This week, they're offering a handful of ready-made food items for just $8 through Sunday, November 2. Plus, Kraft Dinner fans will want to check out the case of 12 boxes of cheesy goodness for just $8.99. Take a look at some of our flyer highlights:
3-Day Halloween Special: Food Items at $7.99 Each
Fresh 2 Go Hot Chicken Tenders (pkg of 12)
Fresh 2 Go Hot or Cold Chicken Wings (pkg of 15)
Fresh 2 Go Pepperoni or Cheese 16" X-Large Hot Pizza
Fresh Cut Vegetable Carousel (1 kg)
Maki Sushi Boat (10 pieces)
Fresh 2 Go Mammoth BBQ Chicken (1 kg)
Other Deals:
Extra Lean Ground Beef Value Pack - $3.99/lb
Janes Pub Style Breaded Chicken, English Style Fish or Bites (Frozen) - 2 for $10
Coca-Cola, Canada Dry, or Pepsi Soft Drinks (12 x 355 mL) - $3.33 each
Kraft Peanut Butter, Smucker's Fruit Spread, Nutella Spread - $2.99 each
Stouffer's, Lean Cuisine or Smart Ones Entrees - $1.99 each
Red Grill Sirloin Tip Roast or Value Pack Steak - $4.99/lb (was $8.29/lb)
Buy Black Diamond Shredded Cheese ($5.99), get a free Black Diamond Cheese Spread
Buy 2 The Keg Caesar Cocktail Juice (3.99 each), get a free The Keg Seasoning
Buy 2 Rice Dream beverages (3.99 each), get a free Greek Gods Yogourt
Buy 1 Robin Hood or Five Roses All-Purpose Flour (10.99 each), get a free Crisco Shortening
Mott's Garden Vegetable Cocktail - $0.99
Goldfish Mac & Cheese - $0.99 (was $1.49)
Miss Vickie's Potato Chips -$2.99 (was $3.99)
Kraft Dinner Case (12 x 225 g) - $8.99 (was $15.99)
Pillsbury Toaster Strudel, Pizza Pops or Pizza Minis - $1.99
Flyer deals are live now and will run through November 6.
These coupons are valid this week at Metro:
$1 off Ficello cheese sticks
$0.50 off Irresistibles cookies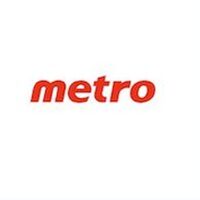 Iron Chef America Frozen Meals - $9.99 ($5.00 Off)
Select types.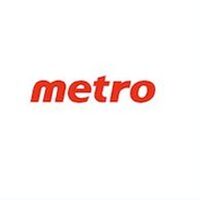 Smartfood Popcorn, Munchies Snacks Or Miss Vickie's Potato Chips - $2.99 ($1.00 Off)
Select types.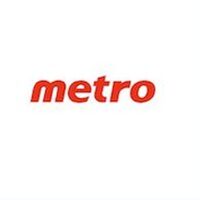 Energizer Batteries 2-8-pk - $5.99 ($3.00 Off)
Select types.
Campbell's Ready To Serve Soups - $2.29 ($0.70 Off)
Select types.
featured businesses for Grocery Stores & Markets around me
Featured businesses for Grocery Stores & Markets around me