Jason's No Frills #704
1029 Brodie Dr

,

Orillia

,

ON

L3V 6H4
705-329-1140
Jason's No Frills #704 - Details
Opening Hours
Please call 705-329-1140 for opening hours.
Categories
Jason's No Frills #704 - Deals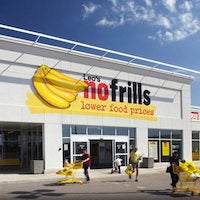 No Frills Flyer Roundup: Black Diamond Cheese Slices $2, Pork Back Ribs $3/lb, Coca-Cola Soft Drinks (2 L) $1 + More!
The newest flyer for No Frills is now up on RedFlagDeals.com! This week, No Frills is running an Owner's Sale, which features great deals such as 2L of Coca-Cola soft drinks for $1, pork back ribs for $2.97/lb and more!
Check below for some of our flyer highlights:
pork back ribs - $2.97/lb
Kraft peanut butter - $2.88
Black Diamond cheese slices - $1.97
Kellogg's cereal - $2.47
Danone Activia yogurt - $1.88
Coca-Cola soft drinks (2 L) or Dasani water (1.5 L) - $1
McCain Superfries breakfast potato, wedges or onion rings - $1.97
top sirloin steak - $5.97/lb
Flyer deals go live on August 26 and will run through September 1.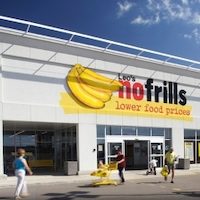 No Frills Stores are Now in the PC Plus Points Program!
Loblaws launched the PC Plus points program in 2013 but up until now, you could not collect or redeem PC Points at No Frills stores. After a short test on the east coast, Loblaws has finally expanded PC Points to all No Frills stores! No Frills is considered to be the Loblaws chain with the lowest prices and the addition of PC Points is certainly welcome!
There are more than 200 No Frills locations across Canada, although they're heavily concentrated in the province of Ontario.
featured businesses for Grocery Stores & Markets around me
Featured businesses for Grocery Stores & Markets around me