Shoppers Drug Mart - Hopedale Mall
1515 Rebecca St

,

Oakville

,

ON

L6L 5G8
Directions
905-827-4141
Shoppers Drug Mart - Hopedale Mall - Details
Opening Hours
Please call 905-827-4141 for opening hours.
Categories
Shoppers Drug Mart - Hopedale Mall - Deals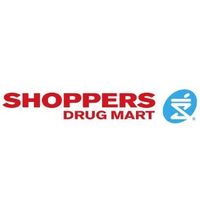 Shoppers Drug Mart: Get 20x The Optimum Points When You Spend Over $50 On August 1
It's time for another 20x the points event from Shoppers Drug Mart! This Friday, August 1st, head into any Shoppers Drug Mart location and use this coupon when you shop over $50 to get 20x the points on your purchase! All points will be added to your account before the end of the day on August 15.
As always, there are certain product exclusions from this offer:
prescription purchases
non-pointable items
Shoppers Optinum Bonus Points/RBC Shoppers Optimum MasterCard points and RBC Shoppers Optimum Banking Account points
products that contain codeine
tobacco products
lottery/transit/event tickets
stamps
passport photos
gift cards and more
This offer cannot be combined with any other Shoppers Optimum Points promotions or offers.
Offer is live on August 1st only.
Perrier Or San Pellegrino Carbonated Natural Spring Water - 2/$3.00
Select types.
Smartfood Popcorn - 2/$7.00
170g - 220g. Select types.
Royale Facial Tissue 6-pk - $3.99
6 Pack. Limit 4. Select types.
Royale Velour 2-Ply Bathroom Tissue - $6.99
12 Roll - 16 Roll. Limit 4.
featured businesses for Pharmacies around me
Featured businesses for Pharmacies around me
Shoppers Drug Mart - Hopedale Mall 1515 Rebecca St, Oakville, ON

L6L 5G8

Vitality Compounding Pharmacy 918 Kingston Rd, Toronto, ON

M4E 1S5


Distance -

8.5 km

Aurora Compounding Pharmacy 15017 Yonge St, Aurora, ON

L4G 1M5


Distance -

39.0 km

Shoppers Drug Mart

Canadian Compounding 2917 Bloor St W, Etobicoke, ON

M8X 1B4


Distance -

9.8 km

Etobicoke IDA Pharmacy 201-666 Burnhamthorpe Rd, Etobicoke, ON

M9C 2Z4


Distance -

15.4 km

Pape Drug Mart (Pape Pharmacy Ltd) 751 Pape Ave, Toronto, ON

M4K 3T1


Distance -

4.8 km

Hooper's Pharmacy 2136 Queen St E, Toronto, ON

M4E 1E3


Distance -

7.8 km

Glenholme Pharmacy 896 St Clair Ave W, York, ON

M6C 1C5


Distance -

5.2 km

Deen Pharmacy G 11-3852, Finch Ave E, Scarborough, ON

M1T 3T9


Distance -

18.2 km

Don Mills Pharmacy 1300 Don Mills Rd, North York, ON

M3B 2W6


Distance -

11.3 km

Smith's Pharmacy 3463 Yonge St, North York, ON

M4N 2N3


Distance -

9.6 km