Shoppers Drug Mart - Hopedale Mall - Details
Opening Hours
Please call 905-827-4141 for opening hours.
Categories
Shoppers Drug Mart - Hopedale Mall - Deals
Shoppers Drug Mart: Get 2000 Bonus Optimum Points When You Buy a $50 Canadian Tire Gift Card (November 1 through 7)
Shoppers Drug Mart is working with Canadian Tire and Petro Canada to bring you two new offers this week! Starting tomorrow and running through November 7, you can save when you purchase a Petro Canada Gift Card or when you purchase a $50 Canadian Tire Gift Card.
If you opt to purchase the $50 Petro-Canada Gift Card, you'll automatically get a 5 cent/litre Bonus Fuel Savings Card. This card will allow you to save $0.05 per litre on 50 litres of fuel. Keep in mind that this card is valid through December 31. On the other hand, you can opt to purchase $50 Canadian Tire Gift Card and receive 2000 Shoppers Optimum Bonus Points. This offer cannot be combined with any other offer or promotion.
There's nothing stopping you from purchasing both gift cards, and since Canadian Tire gift cards can be used at their Gas Plus gas stations, you'll be getting awesome savings on gas and scoring some bonus Shoppers Optimum Points while you're at it.
This offer goes live tomorrow (November 1) and will run through November 7. Check their store locator here to see where your local Shoppers Drug Mart is.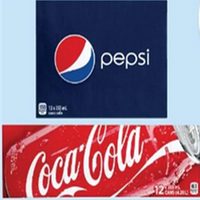 Coca-Cola Or Pepsi 12-pk Beverages - $3.30
Select types.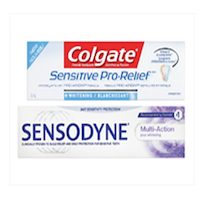 Colgate Toothbrush or Toothpaste, Sensodyne Toothpaste - $3.99
Select types.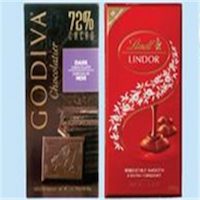 Godiva or Lindt Chocolates - 2/$5.00
Select types.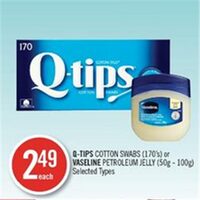 Q-Tips 170-pk or Vaseline - $2.49
Select types.
featured businesses for Pharmacies around me
Featured businesses for Pharmacies around me
Shoppers Drug Mart - Hopedale Mall 1515 Rebecca St, Oakville, ON

L6L 5G8

MapleLife Nutrition and Formula 3681 McNicoll Ave, Toronto, ON

M1X 1C3


Distance -

22.7 km

Dr. Nutrition 980 Tapscott Rd, Toronto, ON

M1X 1C3


Distance -

22.8 km

Canadian Compounding 2917 Bloor St W, Etobicoke, ON

M8X 1B4


Distance -

9.8 km

Etobicoke IDA Pharmacy 201-666 Burnhamthorpe Rd, Etobicoke, ON

M9C 2Z4


Distance -

15.4 km

Shoppers Drug Mart
Distance -

1203.4 km

Vitality Compounding Pharmacy 918 Kingston Rd, Toronto, ON

M4E 1S5


Distance -

8.5 km

Pape Drug Mart (Pape Pharmacy Ltd) 751 Pape Ave, Toronto, ON

M4K 3T1


Distance -

4.8 km

Hooper's Pharmacy 2136 Queen St E, Toronto, ON

M4E 1E3


Distance -

7.8 km

Rexall Drug Store 393 Spadina Rd, Toronto, ON

M5P 2W1


Distance -

5.0 km

Peoples Drug Mart 491 Lawrence Ave W, North York, ON

M5M 1C7


Distance -

8.6 km

Sone's Pharmacy 991 Dovercourt Rd, Toronto, ON

M6H 2X6


Distance -

4.3 km