Shoppers Drug Mart - Hopedale Mall - Details
Opening Hours
Please call 905-827-4141 for opening hours.
Categories
Shoppers Drug Mart - Hopedale Mall - Deals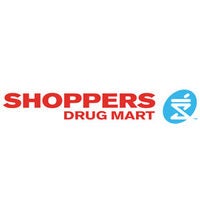 Shoppers Drug Mart Spend Your Points Event: Spend 95,000 Points and Get Up to $200 Off Your Purchase! (April 25 - 26 Only)
This weekend, Shoppers Drug Mart is having a Spend Your Points Event! Starting April 25, you can get up to $200 off your purchase.
Here are the two tiers available:
spend 50,000 points, get up to $100 off (extra $15 over regular redemption)
spend 95,000 points, get up to $200 off (extra $30 over regular redemption)
As always, this offer will exclude prescription purchases, products with codeine, non-pointable items, tobacco products, stamps, passport photos, lottery tickets, event tickets, transit tickets and passes, gift cards, and prepaid card products.
This offer is live in-stores only on April 25 and 26. Click here to find a Shoppers Drug Mart near you.
40% Off Quo Cosmetic Brushes
Select types.
20% Off Sally Hansen Salon Gel Polish Starter Kit, Nail Color Or Products
Sally Hansen salon gel polish starter kit, nail color or products. Select types.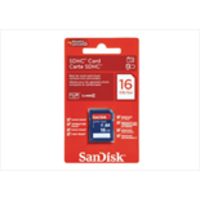 30% Off Sandisk 16-gb Memory Products
Select types.
Coca-Cola Or Pepsi 12-pk Beverages - 2/$6.99
12 x 355ml. Limit 4.
featured businesses for Pharmacies around me
Featured businesses for Pharmacies around me
Shoppers Drug Mart - Hopedale Mall 1515 Rebecca St, Oakville, ON

L6L 5G8

Dr. Nutrition 980 Tapscott Rd, Toronto, ON

M1X 1C3


Distance -

22.8 km

MapleLife Nutrition and Formula 3681 McNicoll Ave, Toronto, ON

M1X 1C3


Distance -

22.7 km

Shoppers Drug Mart

Canadian Compounding 2917 Bloor St W, Etobicoke, ON

M8X 1B4


Distance -

9.8 km

Vitality Compounding Pharmacy 918 Kingston Rd, Toronto, ON

M4E 1S5


Distance -

8.5 km

Hooper's Pharmacy 2136 Queen St E, Toronto, ON

M4E 1E3


Distance -

7.8 km

Pape Drug Mart (Pape Pharmacy Ltd) 751 Pape Ave, Toronto, ON

M4K 3T1


Distance -

4.8 km

Snowdon Pharmacy 264 Bloor St W, Toronto, ON

M5S 1V8


Distance -

2.4 km

Parkside Pharmacy 1644 Bloor St W, Toronto, ON

M6P 1A7


Distance -

5.8 km

Sone's Pharmacy 991 Dovercourt Rd, Toronto, ON

M6H 2X6


Distance -

4.3 km

Peoples Drug Mart 491 Lawrence Ave W, North York, ON

M5M 1C7


Distance -

8.6 km