Burger King Restaurants Of Canada
2460 Winston Churchill Blvd

,

Oakville

,

ON

L6H 6J5
905-829-4792
Burger King Restaurants Of Canada - Details
Opening Hours
Please call 905-829-4792 for opening hours.
Cuisine Type
Food
Categories
Burger King Restaurants Of Canada - Deals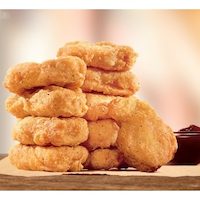 Burger King: 10 Chicken Nuggets for $1.99
If holiday spending has you down, you'll be happy to know that there's a new budget-friendly meal option from Burger King. That's right, the 10 Nuggets for $1.99 deal is back! This deal ran over the summer to much acclaim and spawned a fairly epic 120-page thread in the RFD forums.
If you're not familiar with the offer, you can get 10 piece nuggets plus two sauces of your choice for only $1.99 plus tax! There's no coupon necessary, and the offer is available nationwide (although it may not be available at every Burger King location). Sauce choices include BBQ, Honey Mustard, Ranch, Zesty, Buffalo and Sweet & Sour.
Posted:
2015-12-28
| Starts:
1970-01-01
Deal source:
burgerking.ca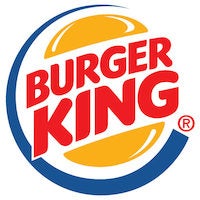 Burger King: Get Two Chicken Sandwiches for $5!
If you're feeling extra hungry, swing by Burger King where you can pick up two chicken sandwiches for $5!
This time around, you'll be able to choose between BK's Original Chicken Sandwich or their Spicy Original Chicken Sandwich. No coupon will be required to redeem this offer and the discount will be applied automatically at the cashier.
This offer is live for a limited time only at participating restaurants. Use their store locator here to find a Burger King location near you.
featured businesses for Restaurants around me
Featured businesses for Restaurants around me
Burger King Restaurants Of Canada 2460 Winston Churchill Blvd, Oakville, ON

L6H 6J5

Red Lobster 790 Burnhamthorpe Rd W, Mississauga, ON

L5C 3X3


Distance -

23.0 km

Bairrada Churrasqueira Grill 1002 College Street, Toronto, ON

M6H 1A7


Distance -

3.5 km

Ilhas Da Bruna 1136 College St, Toronto, ON

M6H 1B6


Distance -

3.9 km

Chartreuse Restaurant 10512 Islington Ave, Kleinburg, ON

L0J 1C0


Distance -

29.2 km

Bardi's Steak House 56 York St, Toronto, ON

M5J 1S8


Distance -

0.3 km

Scruffy Murphy's Irish Pub 150 Eglinton Ave E, Toronto, ON

M4P 1E8


Distance -

6.6 km

Craft Kitchen Cafe 410 Adelaide St W, Toronto, ON

M5V 1S8


Distance -

0.9 km

Il Mulino 1060 Eglinton Ave W, Toronto, ON

M6C 2C5


Distance -

6.8 km

Yumei Sushi 2116 Queen St E, Toronto, ON

M4E 1E2


Distance -

7.7 km

Annapurna Vegetarian Restaurant 1085 Bathurst St, Toronto, ON

M5R 3G8


Distance -

3.6 km

Honeybee Restaurant 2028 Queen St E, Toronto, ON

M4L 1J4


Distance -

7.4 km