Burger King Restaurants Of Canada
2460 Winston Churchill Blvd

,

Oakville

,

ON

L6H 6J5
905-829-4792
Burger King Restaurants Of Canada - Details
Opening Hours
Please call 905-829-4792 for opening hours.
Cuisine Type
Food
Categories
Burger King Restaurants Of Canada - Deals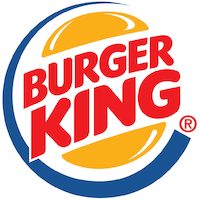 Burger King: Get Two Chicken, Fish or BBQ Pulled Pork Sandwiches for $5!
Burger King has given you one more reason to pay them a visit for lunch, because they've added BBQ Pulled Pork sandwiches to their popular 2/$5.00 offer!
Now you can get two chicken, fish or BBQ pulled pork sandwiches for $5.00, giving you a total of five sandwich options (chicken and fish sandwiches are available in original or spicy) to satisfy your hunger! You can also mix and match sandwiches if you crave some variety! No coupon is required to redeem this offer and the promotional price will be applied automatically during your checkout.
This offer is available at all participating Burger King restaurants -- click here to find the location nearest you. If you're more of a morning person, be sure to also take advantage of Burger King's breakfast deal, where you can get two breakfast sandwiches for $4.00!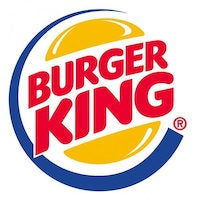 Burger King: Get Two Breakfast Sandwiches for $4!
Here's a quick heads-up that Burger King is running another Mix and Match offer!
In addition to their chicken or fish sandwich mix and match offer, Burger King is now offering two breakfast sandwiches for just $4!
For this offer, you can choose any Croissan'wich or English Muffin. However, the Double Croissan'wich, Double English Muffin, and Enormous Omelette are excluded from this offer.
This offer is available at all participating Burger King restaurants for a limited time only. Find your nearest location here .
featured businesses for Restaurants around me
Featured businesses for Restaurants around me
Bairrada Churrasqueira Grill 1002 College Street, Toronto, ON

M6H 1A7


Distance -

3.5 km

Red Lobster 790 Burnhamthorpe Rd W, Mississauga, ON

L5C 3X3


Distance -

23.0 km

Bardi's Steak House 56 York St, Toronto, ON

M5J 1S8


Distance -

0.3 km

Vesuvio Pizzeria & Spaghetti House 3010 Dundas St W, Toronto, ON

M6P 1Z3


Distance -

7.1 km

Quattro 4 Ragazze 1792 Danforth Ave, Toronto, ON

M4C 1H8


Distance -

6.7 km

D & Y Sushi 2861 Dundas St W, Toronto, ON

M6P 1Y9


Distance -

6.7 km

Green Basil - Queen St E 2120 Queen St E, Toronto, ON

M4E 1E2


Distance -

7.7 km

Matisse Restaurant & Bar 90 Bloor St E, Toronto, ON

M4W 1A7


Distance -

2.5 km

Ben Wicks Restaurant 424 Parliament St, Toronto, ON

M5A 3A2


Distance -

2.2 km

Eggspectation Restaurant 483 Bay St, Toronto, ON

M5G 2C9


Distance -

0.6 km

Yutaka Japanese Cuisine 157 Dundas St W, Toronto, ON

M5B 1E4


Distance -

1.2 km