Burger King Restaurants Of Canada
2460 Winston Churchill Blvd

,

Oakville

,

ON

L6H 6J5
Directions
905-829-4792
Burger King Restaurants Of Canada - Details
Opening Hours
Please call 905-829-4792 for opening hours.
Categories
Burger King Restaurants Of Canada - Deals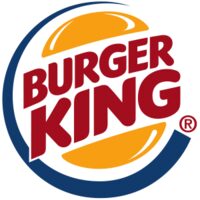 Burger King: Small $0.25 Coffee All Day, Every Day for a Limited Time
If you're tired of spending a few bucks on coffee each morning, but don't have another way to get your caffeine fix, Burger King is here to help you out with a limited time promotion you'll want to keep in mind. Right now, you can get a small coffee for just $0.25 which is a very, very good deal if you have one nearby or pass one on the way to work. There isn't much more to say than that so you might as well start mapping your alternate route to work -- one that includes a stop at BK!
Not sure where the closest BK is? Check out the store locator here.
The coffee offer is live now but only for a limited time.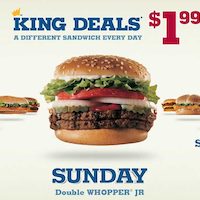 featured businesses for Restaurants around me
Featured businesses for Restaurants around me
Burger King Restaurants Of Canada 2460 Winston Churchill Blvd, Oakville, ON

L6H 6J5

Bairrada Churrasqueira Grill 1002 College Street, Toronto, ON

M6H 1A7



Bardi's Steak House 56 York St, Toronto, ON

M5J 1S8



Moxies Grill & Bar

Vegetarian Haven 17 Baldwin St, Toronto, ON

M5T 1L1



Yumei Sushi 2116 Queen St E, Toronto, ON

M4E 1E2



Honeybee Restaurant 2028 Queen St E, Toronto, ON

M4L 1J4



KI Restaurant & Lounge 181 Bay St, Toronto, ON

M5J 2T3



The Keg Steakhouse & Bar

Chartreuse Restaurant 10512 Islington Ave, Kleinburg, ON

L0J 1C0



Churrasco Of St Clair - The Best Chicken In The City 679 St Clair Ave W, Toronto, ON

M6C 1A7



Wise Guys 2301 Danforth Ave, Toronto, ON

M4C 1K5