The Beer Store - Mount Albert Foodland
19263 48 Hwy

,

Mount Albert

,

ON

L0G 1M0
Directions
905-473-7406
The Beer Store - Mount Albert Foodland - Details
Situated at 19263 48 Hwy in Mount Albert, Ontario, The Beer Store - Mount Albert Foodland is a merchant part of the grocery stores & markets section of Canpages.ca online directory.
Feel free to call 905-473-7406 to contact The Beer Store - Mount Albert Foodland that is close to your area. Find the directions to this merchant from your current location. Or, simply add this enterprise to the business favorites at the bottom of this page.
Finally, feel free to share this with your contacts by clicking Facebook or Twitter icons. It's also possible to save this merchant information to your Outlook contacts.
Opening Hours
Please call 905-473-7406 for opening hours.
Categories
The Beer Store - Mount Albert Foodland - Deals
Wonderful Pistachios Or Almonds, Clementines Or Chinese Mandarins - $4.44 (up to $1.50 off)
Wonderful Pistachios Or Almonds, Clementines Or Chinese Mandarins - $4.44 (up to $1.50 off)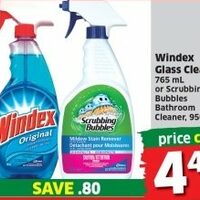 Windex Glass Cleaner Or Scrubbing Bubbles Bathroom Cleaner - $4.49 ($0.80 off)
Windex Glass Cleaner Or Scrubbing Bubbles Bathroom Cleaner - $4.49 ($0.80 off)
White Swan Napkins - $1.79 (up to $1.70 off)
White Swan Napkins - $1.79 (up to $1.70 off)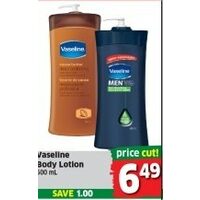 Vaseline Body Lotion - $6.49 ($1.00 off)
Vaseline Body Lotion - $6.49 ($1.00 off)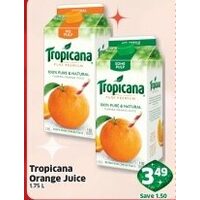 Tropicana Orange Juice - $3.49 ($1.50 off)
Tropicana Orange Juice - $3.49 ($1.50 off)
featured businesses for Grocery Stores & Markets around me
Featured businesses for Grocery Stores & Markets around me
The Beer Store - Mount Albert Foodland 19263 48 Hwy, Mount Albert, ON

L0G 1M0

Worldwide Food Distribution 130 Fernstaff Crt, Concord, ON

L4K 3L8



Thomson Groceries Limited 20 Wagstaff Dr, Toronto, ON

M4L 3W9



Arz Bakery And Fine Foods 1909 Lawrence Ave E, Scarborough, ON

M1R 2Y6



Charloo's West Indian Foods Inc 1646 Victoria Park Ave, North York, ON

M1R 1P7



Aurora Importing & Distributing Ltd 815 Gana Crt, Mississauga, ON

L5S 1P2



Costco Wholesale 1411 Warden Ave, Scarborough, ON

M1R 2S3



Costco Wholesale 100 Billy Bishop Way, Toronto, ON

M3K 2C8



Loblaws Supermarkets Limited 720 Broadview Ave, Toronto, ON

M4K 2P1



Loblaws 650 Dupont St, Toronto, ON

M6G 4B1



Price Chopper - Store Locations 1620 Albion Rd - 1245 Dupont ON

Loblaws 270 The Kingsway, Etobicoke, ON

M9A 3T7