Shoppers Drug Mart - Details
Opening Hours
Please call 905-858-4618 for opening hours.
Categories
Shoppers Drug Mart - Deals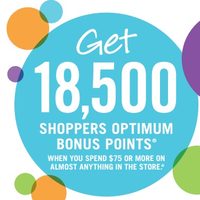 Shoppers Drug Mart: Spend $75 and Get 18,500 Bonus Points (August 1 Only)
This Saturday, August 1, Shoppers Drug Mart is running a bonus points event!
Stop by your local store and spend $75 or more on almost anything and you'll receive 18,500 bonus Optimum points! Since no coupon is required to redeem this offer, the points should be added automatically to your account.
As with most Shoppers Drug Mart offers, the following will not count towards the $75 purchase requirement: prescription purchases, products that contain codeine, non-pointable items, tobacco products (where applicable), lottery tickets, stamps, transit tickets and passes, event tickets, gift cards, prepaid card products and Shoppers Home Healthcare locations.
This offer cannot be combined with any other Shoppers Optimum Points promotions or offers.
This bonus points event is live on August 1 only.
Not sure what to buy? Check out our roundup of their newest flyer here!
If you're new to Shoppers' Optimum program, get the details on how the program works and the best way to take advantage of this bonus points event here.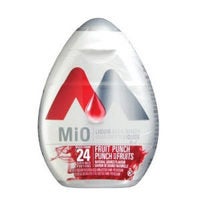 Select Liquid Flavour Water Enhancers - 2/$6.00
Select types.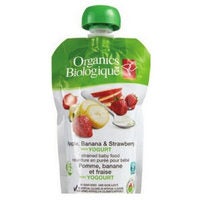 PC Organics Baby Food Pouches - 4/$5.00
128mL. Select types.
20% Off Life Brand Daily Low Dose Tablets or Ibuprofen Products
120 - 180 tablets. Select types.
Bounty Paper Towels - $4.99
Limit of 4. Select types.
featured businesses for Pharmacies around me
Featured businesses for Pharmacies around me
Shoppers Drug Mart 101-5602 10th Line W, Mississauga, ON

L5M 5S5

Dr. Nutrition 980 Tapscott Rd, Toronto, ON

M1X 1C3


Distance -

22.8 km

MapleLife Nutrition and Formula 3681 McNicoll Ave, Toronto, ON

M1X 1C3


Distance -

22.7 km

Shoppers Drug Mart

Canadian Compounding Pharmacy 2917 Bloor St W, Toronto, ON

M8X 1B4


Distance -

9.8 km

Peoples Drug Mart 491 Lawrence Ave W, North York, ON

M5M 1C7


Distance -

8.6 km

Hooper's Pharmacy 2136 Queen St E, Toronto, ON

M4E 1E3


Distance -

7.8 km

Vitality Compounding Pharmacy 918 Kingston Rd, Toronto, ON

M4E 1S5


Distance -

8.5 km

Pape Drug Mart (Pape Pharmacy Ltd) 751 Pape Ave, Toronto, ON

M4K 3T1


Distance -

4.8 km

Glenholme Pharmacy 896 St Clair Ave W, York, ON

M6C 1C5


Distance -

5.2 km

Keele & Rogers Pharmacy 605 Rogers Rd, York, ON

M6M 1B9


Distance -

8.1 km

Snowdon Pharmacy 264 Bloor St W, Toronto, ON

M5S 1V8


Distance -

2.4 km