Shoppers Drug Mart - Details
Opening Hours
Monday 8:00 am - 10:00 pm
Tuesday 8:00 am - 10:00 pm
Wednesday 8:00 am - 10:00 pm
Thursday 8:00 am - 10:00 pm
Friday 8:00 am - 10:00 pm
Saturday 8:00 am - 10:00 pm
Sunday 9:00 am - 10:00 pm

Categories
Shoppers Drug Mart - Deals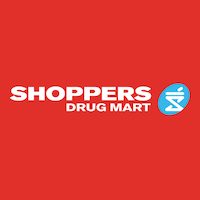 Shoppers Drug Mart: Get 18,500 Points When You Spend $75 from November 29 to December 1
Shoppers Drug Mart's bonus point event is back starting Sunday!
If you've just spent all your Optimum points during Saturday's Spend Your Points Event, you can start gaining them back! Starting November 20 through December 1, you can get 18,500 bonus Optimum points when you spend $75.00 or more on almost anything in-store. This is actually one of the best Optimum points promotions Shoppers Drug Mart holds, as your 18,500 points will stack on top of the points you'll earn on your $75.00 purchase, meaning you could potentially earn much more than you would during other promotions.
As with most Shoppers Drug Mart offers, your $75.00 minimum will exclude prescription purchases, products that contain codeine, tobacco products, lottery tickets, stamps, transit tickets and passes, event tickets, gift cards, prepaid card products, and other non-pointable items.
This offer is live in-store from November 29 to December 1. Click here to find a Shoppers Drug Mart near you.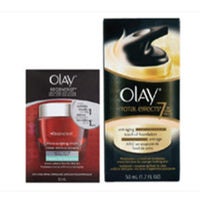 20% Off Olay Skin Care
Select types.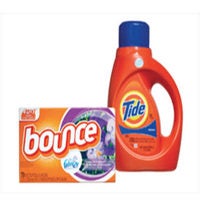 Bounce, Tide Or Downy Laundry Products - $4.99
Select types. Bounce fabric softener sheets (70'S), Tide liquid laundry detergent (1.09 - 1.18L) or Downy fabric softener (1.23 - 1.53L) .
Pantene Hair Care - $3.99
Select types.
Head & Shoulders Or Herbal Essences Hair Care - $4.99
Select types.
featured businesses for Pharmacies around me
Featured businesses for Pharmacies around me
Shoppers Drug Mart 101-5602 10th Line W, Mississauga, ON

L5M 5S5

Vitality Compounding Pharmacy 918 Kingston Rd, Toronto, ON

M4E 1S5


Distance -

8.5 km

Total Health Pharmacy 149 997 Gerrard St E, Toronto, ON

M4M 1Z4


Distance -

4.4 km

Peoples Drug Mart 491 Lawrence Ave W, North York, ON

M5M 1C7


Distance -

8.6 km

Hooper's Pharmacy 2136 Queen St E, Toronto, ON

M4E 1E3


Distance -

7.8 km

Canadian Compounding Pharmacy 2917 Bloor St W, Toronto, ON

M8X 1B4


Distance -

9.8 km

Shoppers Drug Mart

Pape Drug Mart (Pape Pharmacy Ltd) 751 Pape Ave, Toronto, ON

M4K 3T1


Distance -

4.8 km

Glenholme Pharmacy 896 St Clair Ave W, York, ON

M6C 1C5


Distance -

5.2 km

Glengrove Pharmacy 2760 Yonge St, Toronto, ON

M4N 2J2


Distance -

7.9 km

Sone's Pharmacy 991 Dovercourt Rd, Toronto, ON

M6H 2X6


Distance -

4.3 km

Beech Medical Pharmacy 855 Kingston Rd, Toronto, ON

M4E 1R9


Distance -

8.4 km