Shoppers Drug Mart - Hurontario & Eglinton - Details
Opening Hours
Please call 905-890-1313 for opening hours.
Categories
Shoppers Drug Mart - Hurontario & Eglinton - Deals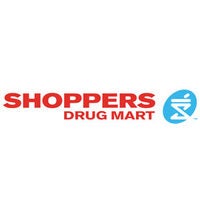 Shoppers Drug Mart: Get a $10 iTunes Promo Card with $50 Purchase (Through March 1)
Instead of offering instant discounts or bonus points, Shoppers Drug Mart has something else up their sleeve this weekend.
Through March 1, spend $50 or more on almost anything at Shoppers Drug Mart and you'll receive a free $10 iTunes promo card. This card must then be redeemed here for a $10 iTunes e-voucher before the end of the day on March 22.
The following items will be excluded from this offer: prescription purchases, products with codeine, tobacco products (where applicable), stamps, passport photos, lottery tickets, event tickets, transit tickets and passes, electronic gift cards, and prestige cosmetics and fragrances.
Each customer is limited to one promo card per purchase. Click here to find a Shoppers Drug Mart near you.
featured businesses for Pharmacies around me
Featured businesses for Pharmacies around me
Shoppers Drug Mart - Hurontario & Eglinton 5033 Hurontario St, Mississauga, ON

L4Z 3X7

Dr. Nutrition 980 Tapscott Rd, Toronto, ON

M1X 1C3


Distance -

22.8 km

MapleLife Nutrition and Formula 3681 McNicoll Ave, Toronto, ON

M1X 1C3


Distance -

22.7 km

Shoppers Drug Mart

Canadian Compounding 2917 Bloor St W, Etobicoke, ON

M8X 1B4


Distance -

9.8 km

Vitality Compounding Pharmacy 918 Kingston Rd, Toronto, ON

M4E 1S5


Distance -

8.5 km

Etobicoke IDA Pharmacy 201-666 Burnhamthorpe Rd, Etobicoke, ON

M9C 2Z4


Distance -

15.4 km

Pape Drug Mart (Pape Pharmacy Ltd) 751 Pape Ave, Toronto, ON

M4K 3T1


Distance -

4.8 km

Hooper's Pharmacy 2136 Queen St E, Toronto, ON

M4E 1E3


Distance -

7.8 km

Peoples Drug Mart 491 Lawrence Ave W, North York, ON

M5M 1C7


Distance -

8.6 km

Keele & Rogers Pharmacy 605 Rogers Rd, York, ON

M6M 1B9


Distance -

8.1 km

Glen George IDA Compounding Pharmacy 1118 Victoria Park Ave, East York, ON

M4B 2K3


Distance -

9.8 km