Best Buy-Heartland
1-6075 Mavis Rd

,

Mississauga

,

ON

L5R 4G6
Directions
905-361-8251
Best Buy-Heartland - Details
Opening Hours
Please call 905-361-8251 for opening hours.
Categories
Best Buy-Heartland - Deals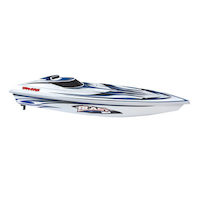 Traxxas Blast RC Race Boat - $149.99 ($20.00 off)
You're the captain of the mighty Traxxas Blast RC boat, which roars over 19kph in the blink of an eye. Make waves with the water-cooled Stinger motor, Nautica Electronic Speed Control, and waterproof high-torque servo. The 24" deep-V hull easily slices through the water, making racing and performing exciting stunts a snap.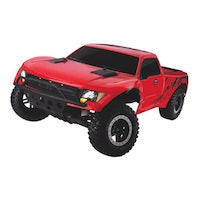 Traxxas Ford Raptor 2WD 1/10 Scale RC Truck - $269.99 ($30.00 off)
The Traxxas Ford Raptor looks like a fiery red blur as it blazes over speeds of 48kph. the Titan 12T 550 motor, XL-5 Electronic Speed Control, and 7-cell Power Cell battery accelerate quickly over virtually any terrain. Go off-road with a long travel suspension, waterproof electronics, and oil-filled shocks that offer precision handling and control over extreme bumps.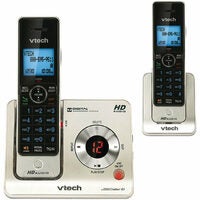 VTech DECT 6.0 2-Handset Cordless Phone with Answering Machine - $49.99 ($20.00 off)
With 2 handsets and a built-in digital answering machine, this VTech phone bundle is the ideal communication device for every home. It can even announce who's calling on all of the handsets and base unit, so you always know who's on the other end before you answer the phone.
Vtech DECT 6.0GHz 4-Handset Cordless Phone With Answering Machine - $64.99 ($25.00 off)
Enjoy the freedom and mobility of the VTech CS6729-4 cordless phone. It comes with four handsets and a base keypad with dual caller ID/call waiting. DECT 6.0 digital technology ensures excellent sound quality, range and security, and a digital answering system records up to 11 minutes of messages when you can't get to the phone.
Xbox Live 12-Month Gold Membership - With Purchase of Any Xbox Console - $44.99 ($15.00 off)
Xbox Live 12-Month Gold Membership - With Purchase of Any Xbox Console - $44.99 ($15.00 off)
featured businesses for Computers, Laptops & Parts around me
Featured businesses for Computers, Laptops & Parts around me