Best Buy-Heartland
1-6075 Mavis Rd

,

Mississauga

,

ON

L5R 4G6
Directions
905-361-8251
Best Buy-Heartland - Details
Opening Hours
Please call 905-361-8251 for opening hours.
Categories
Best Buy-Heartland - Deals
Sphero 2.0 Robotic Ball Toy - $109.99 ($20.00 off)
The Sphero 2.0 is brighter, faster, and smarter than its predecessor. Choose from over 25 apps for this robotic gaming system and open up a whole new world of fun. Augmented reality turns your environment into a video game with endless ways to play.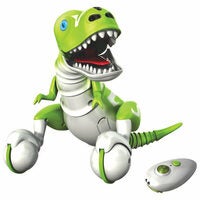 Zoomer Boomer Robot Dinosaur - $99.99 ($10.00 off)
Meet Boomer, the ferocious but cuddly Zoomer Dino! Take home your very own Jurassic friend with this tame robot dinosaur. Featuring interactive abilities, this zooming dino can spin, chomp, and roar as he roams around your home. Boomer can be cute and friendly, but watch out for his chompers, especially when you pull his tail!
$9.99 for Select Nintendo Wii U Titles w/ Purchase of Super Smash Bros. Wii U ($10.00 off)
$9.99 for Select Nintendo Wii U Titles w/ Purchase of Super Smash Bros. Wii U ($10.00 off)
Posted:
2014-11-21
| Starts:
2014-11-21
| Expires:
2014-11-28
Deal source:
flyer.bestbuy.ca
2x Samsung 28" 4K Ultra HD LED Monitor With 1ms Response Time - $999.99 ($200.00 off)
Boost your entertainment experience with the Samsung 28" U28D590 monitor. Featuring a resolution up to four times better than Full HD, it delivers enhanced picture quality that performs even during fast moving scenes. So whether you're watching movies, gaming, or on the Internet, you can expect seamless motion and consistent streaming.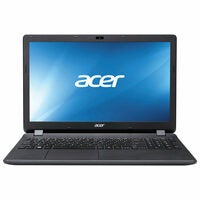 Acer Aspire E Start 15.6" Notebook - $279.99 ($50.00 off)
This Acer E Start 15 series laptop offers power and convenience in a solid package. The 15.6" screen boasts a grand viewing experience with the CineCrystal display so you'll always have a proper cinematic experience. With such dynamic power and practicality built in a slim and stylish body, it will keep up with anyone constantly on the go.
featured businesses for Computers, Laptops & Parts around me
Featured businesses for Computers, Laptops & Parts around me