Best Buy-Heartland
1-6075 Mavis Rd

,

Mississauga

,

ON

L5R 4G6
Directions
905-361-8251
Best Buy-Heartland - Details
Opening Hours
Please call 905-361-8251 for opening hours.
Categories
Best Buy-Heartland - Deals
Best Buy Weekly Flyer: $10 Assassin's Creed IV: Black Flag (PS3/Xbox 360), $100 Kobo Aura with Free Classic Cover + More
With Best Buy's Black Friday flyer out of the way, its time to check out what else is on sale this upcoming week. We've got Best Buy's weekly flyer prepped and uploaded on RedFlagDeals.com. Here's a quick look at some of the deals that go live on November 28 and will run through December 4.
Computers/Tablets/eReaders:
Small Appliances:
TV & Home Theater
:
Video Games:
Personal Audio:
Photography:
Deals will run through December 4. If you haven't already, click here to check out our highlights of Best Buy's Black Friday deals.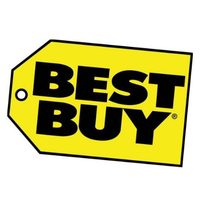 Best Buy Black Friday Flyer: $150 Nintendo 3DS XL, $600 Canon T5 18.0 MP DSLR Ultimate Bundle, $100 Samsung 22" LED Monitor + More
Best Buy's Black Friday flyer is here! Check out the full flyer now on RedFlagDeals.com or keep on reading for some of our highlights:
Video Games:
Computers/Laptops/Tablets:
TV/Home Theater:
Cameras/Camcorders:
Other:
Baby:
Personal Care:
Stores will open at 6 AM on November 28 and at 9 AM on November 29. Click here to find a Best Buy location near you. You can also start shopping these deals online at BestBuy.ca at 11:59 PM EST on November 27. Deals are live through November 30.
Acer Aspire E15 15.6" Laptop - $449.99 ($200.00 off)
Take your digital world along for the ride with this compact and handy 15.6" Acer Aspire E 15 laptop. Weighing just over five pounds, this laptop is equipped to tackle your everyday computing needs, from working with Office apps and storing files online to chatting with friends across the country and watching HD films on your big-screen TV.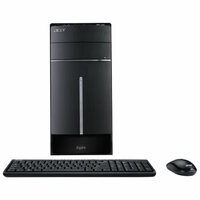 Acer Aspire TC Series PC - $529.99 ($70.00 off)
Tackle creative tasks and more with the Acer Aspire TC Series desktop computer. Powered by 4th generation Intel Core i5 processor with 8GB RAM, this desktop can handle resource-heavy tasks ranging from video editing to multi-tasking. Windows 8.1 is preinstalled for an intuitive and customized computing experience.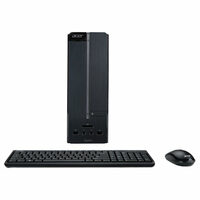 Acer AXC-603 Desktop PC - $349.99 ($50.00 off)
With its compact design, Acer's AXC-603-EB10 laptop offers the flexibility and performance to satisfy all your home computing needs while occupying little desk space. Featuring 1TB of storage space and a powerful Intel J2900 processor, you can power through your tasks and enjoy more of your digital media and entertainment with ease.
featured businesses for Computers, Laptops & Parts around me
Featured businesses for Computers, Laptops & Parts around me