Best Buy-Heartland
1-6075 Mavis Rd

,

Mississauga

,

ON

L5R 4G6
Directions
905-361-8251
Best Buy-Heartland - Details
Opening Hours
Please call 905-361-8251 for opening hours.
Categories
Best Buy-Heartland - Deals
Retrak Retractable In-Ear Headphones - Red - $4.99 (50% off)
Featuring a retractable design, the ReTrak in-ear headphones stay neat and organized. They deliver hi-fidelity stereo sound and fit most iPod and MP3 players.
Retrak Etaudioeb Headphones - $4.99 (50% off)
No more winding up your headphones! The Emerge ReTrak retractable stereo headset is the perfect solution for your iPod or virtually any portable media player. The state-of-the-art stereo speakers deliver crisp clear sound with deep bass and rich upper and mid tones. The uniquely designed ear buds offer maximum comfort and deliver incredible performance.
Serta Bed by Bell'O King Size Metal Bed - Dark Bronze - $269.99 (40% off)
The Serta Bed by Bell'O is a traditional metal bed that features decorative castings in a dark graphite finish with dark brass-plated finials. It's constructed of sturdy scratch-resistant, powder-coated steel and made to fit a king-sized box spring and mattress.
iLuv iPod Speaker Dock - $29.99 (63% off)
This stereo speaker dock plays and charges your iPhone or iPod at the same time. Your iPhone or iPod can stand horizontally or vertically, and you can watch videos, run apps, and play games while it's docked. It features an On/Off button with LED indicator, dynamic acoustic speaker chambers to enhance sound clarity, and powerful amplifiers to provide better efficiency and performance.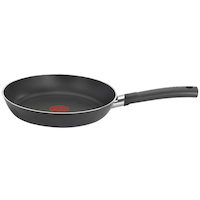 T-Fal Pleasure 12.5" Non-Stick Frying Pan - Black - $24.99 (69% off)
Whether you're scrambling eggs for breakfast or searing a steak for dinner, you'll love cooking with the T-fal Pleasure fry pan. This lightweight yet durable fry pan features Expert Pro non-stick coating that'll ensure your meals will never stick to the pan. Thermo-conductive copper speckles provide even heat distribution for optimal cooking results.
featured businesses for Computers, Laptops & Parts around me
Featured businesses for Computers, Laptops & Parts around me