Best Buy-Heartland
B3-6075 Mavis Rd

,

Mississauga

,

ON

L5R 4G6
See all locations
905-361-8251
Best Buy-Heartland - Details
Opening Hours
Monday 10:00 am - 9:00 pm
Tuesday 10:00 am - 9:00 pm
Wednesday 10:00 am - 9:00 pm
Thursday 10:00 am - 9:00 pm
Friday 10:00 am - 9:00 pm
Saturday 10:00 am - 9:00 pm
Sunday 11:00 am - 6:00 pm

Methods of Payment
MasterCard
Visa
Gift Card
PayPal
Categories
Best Buy-Heartland - Deals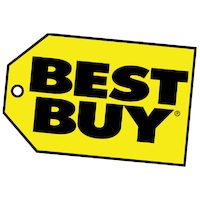 Best Buy: Clearance Video Games and Accessories From $0.97!
If you're looking for some new video game titles to play over the summer, you'll want to head over to Best Buy where you can find a wide selection of clearance video games and gaming accessories starting from as low as $0.97! Titles are offered across a variety of game systems as well as PC, so there's a little something for almost every gamer.
Here's a look at some of the games and accessories on sale right now at Best Buy:
Xbox 360:
Xbox One:
PSP/PS Vita:
PlayStation 3:
PlayStation 4:
Nintendo DS/ 3DS/2DS:
Wii U:
PC:
These offers are available online and in-store (where stock is available) for a limited time only. Quantities are limited, so pick up your favourite titles before they sell out! Best Buy offers free shipping on orders over $25.00.
LeapFrog LeapPad Hello Kitty Carrying Case $24.97
This adorable case features a bright pink Hello Kitty design with fun polka dots, and the interior has space to protect your LeapPad and carry 6 game cartridges and an extra stylus.
LeapFrog Explorer Minnie Mouse Game - $17.99 (40% off)
The Disney Minnie Mouse Bow-tique LeapFrog Explorer learning game helps build reading, memory, and creativity skills. Join in on the fun at Minnie's Bow-tique as Minnie and Daisy are getting ready for a secret surprise party and help them turn ribbon and dazzles into beautiful bows for all their friends.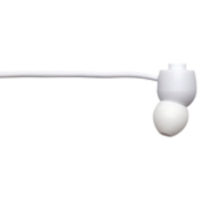 Urbanears Bagis In-Ear Headphones - $24.99 (38% off)
Portable, funky and offering incredible sound, Bagis by Urbanears are compact in-ear headphones that help block outside noise so that you can focus on the music. With rubbing housing and a fabric/TPE combination cord, these earpieces snap together for easy transit, and come with three different sleeve sizes so that you can get the perfect fit.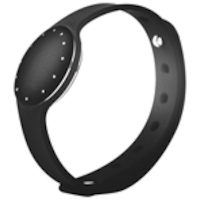 Misfit Shine Activity Tracker - $79.99 (20% off)
The Misfit Shine Activity Monitor helps you track your overall health by measuring your activity level, calories burned, how well you sleep and more. It features a jewelry-like appearance and durable aluminum design that's great for long-term, every day wear. Designed for a variety of activities, this monitor is also water-resistant up to 164'.
featured businesses for Computers, Laptops & Parts around me
Featured businesses for Computers, Laptops & Parts around me