EB Games - Details
Opening Hours
Please call 905-475-7824 for opening hours.
Categories
EB Games - Deals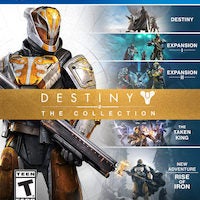 Destiny The Collection for PS4/Xbox One - $49.99 ($30.00 off)
Destiny – The Collection contains every release from the award-winning first-person shooter franchise to date. It's a great way for Guardians to embark on journeys they may have missed, as well as a perfect starting point for new players who want to join the Destiny community. It includes: Destiny, Expansion I: The Dark Below, Expansion II: House of Wolves, The Taken King, and the newest adventure, Rise of Iron. It also includes a character boost to send you immediately into the battle.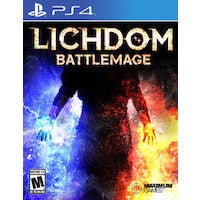 Lichdom: Battlemage for PS4/Xbox One - $29.99
In this fierce, first person spell-caster, you play as "Dragon," a scorned mage out to seek revenge on Shax, the evil overlord who destroyed your family. Using an arsenal of unlimited spells as your only form of weaponry, you must fight off hordes of evil cult members, monsters, and demons summoned from the abyss in a mission to avenge your loved ones.
PlayStation 4 500GB Slim Console with Uncharted 4 w/ Bonus PS Plus 1-yr Membership - $329.99 ($50.00 off)
The PlayStation 4 system. Now Starting at $379.99. The new slim PlayStation®4 opens the door to extraordinary journeys through immersive new gaming worlds and a deeply connected gaming community.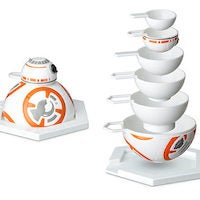 Star Wars: BB8 Measuring Cup Set - $26.99
Astromech droids are so handy. They are programmed to do all manner of things from helping with repairs in the Millennium Falcon, to shutting down trash compactors. These little guys are incredibly versatile. And now, the newest astromech droid to roll into your kitchen will help you bake those brownies. Like we said, incredibly versatile.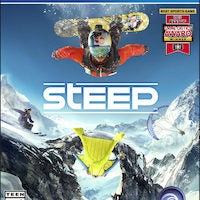 Steep Day One Edition for PS4/Xbox One - From $79.99
Go solo or drop in side by side with other players. Record and share the most insane stunts ever captured. Dare your friends to try out your custom lines, then challenge the world to beat your best tricks and relive your most epic wipeouts.
featured businesses for Video Games - Retail around me
Featured businesses for Video Games - Retail around me