EB Games - Details
Opening Hours
Please call 905-475-7824 for opening hours.
Categories
EB Games - Deals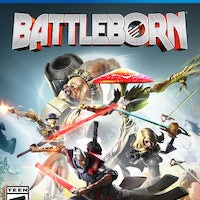 Battleborn - $39.99
A tremendous band of badass heroes fight to protect the universe's very last star from a mysterious evil in this next-gen shooter by the creators of Borderlands. To defend it, you'll need to utilize every type of character and weapon you've ever imagined -- from cyborg hawkmen to samurai vampires to mini-gun wielding man-mountains. Slash and parry, run and gun, cast and dash, or simply obliterate foes all while building and growing your personal team of heroes. Choose your hero and fight alone or co-operatively alongside friends in story missions, or battle against them in fast-paced competitive multiplayer matches.
Madden 17 with Bonus - From $79.99
Pre-order your copy today and receive up to $15 in bonus content including nine Madden NFL 17 Ranked tickets and up to seven Madden NFL 17 Ultimate Team Pro Packs.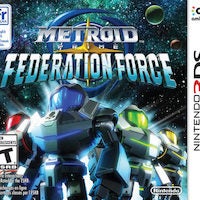 Metroid Prime Federation Force - $49.99
Metroid Prime: Federation Force for Nintendo 3DS family systems is the latest entry in the Metroid Prime series. In local or online* co-operative multiplayer, work together as part of a group of up to four players to fulfil the missions prepared for you.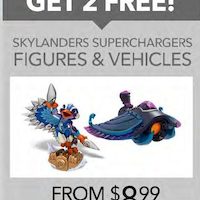 Skylanders Superchargers Figures & Vehicles - From $8.99 (Buy 1, Get 2 Free)
Skylanders Superchargers Figures & Vehicles - From $8.99 (Buy 1, Get 2 Free)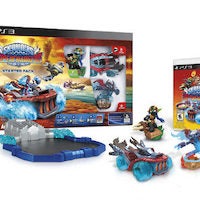 Skylanders SuperChargers Starter Pack - From $14.99 (Up to $55.00 off)
DRIVE EVIL CRAZY. Skylands is in peril! Kaos has unleashed his most evil weapon yet - the Doomstation of Ultimate Doomstruction. With all of Skylands on the verge of collapse, a special team called the SuperChargers has been assembled to pilot an unstoppable fleet of incredible vehicles. Now you and the SuperChargers must embark on epic adventures over land, under sea, and through the sky to stop Kaos and save Skylands!
featured businesses for Video Games - Retail around me