Best Buy-London
1735 Richmond St

,

London

,

ON

N5X 3Y2
Directions
519-963-8494
Best Buy-London - Details
Opening Hours
Please call us for details.
Categories
Best Buy-London - Deals
Best Buy: Insignia 50" 1080p 60hz LED HDTV $499.99
If you're looking for a new HDTV but don't want to spend too much, Best Buy has a 50" Insignia on sale for a limited time. Though it doesn't have the brand recognition of a Samsung, LG, Toshiba or Sharp, for example, the Insignia 50" 1080p 60hz LED HDTV on sale for $499.99 is still a decent panel for the price. With full HD resolution, thin LED construction and a thin bezel, this would make for a decent home theatre centrepiece that doesn't dip too far into your savings.
It doesn't have all the bells and whistles of new Smart TVs or 3D panels but, for the price, we can't really expect too much. There's lots of connectivity options available and the SRS Pure Sound Audio is a nice addition.
The deal is live now but only until May 23.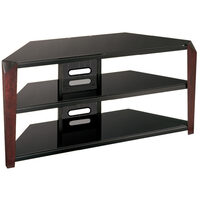 Init Wood/Glass TV Stand for TVs Up To 52" - $119.99 (56% off)
The perfect addition to your home theatre, this Init TV stand is crafted to solid wood legs and black tempered glass with a strong steel frame. Designed for flat panel TVs up to 52", it can support up to 300lbs and has a sleek cable management system. Three shelves offer plenty of space for your whole setup, from game consoles and speaker system to your Blu-ray Disc player.
Posted:
2013-05-18
| Starts:
2013-05-17
| Expires:
2013-05-31
Deal source:
www.bestbuy.ca
Yamaha All Weather Speakers (nsaw190wh) - White - Pair - $99.99 ($150.00 off)
Yamaha All Weather Speakers (nsaw190wh) - White - Pair - $99.99 ($150.00 off)
The Hobbit: An Unexpected Journey (2012) - $14.99 ($4.00 off)
The Hobbit: An Unexpected Journey (2012) - $14.99 ($4.00 off)
The Hobbit: An Unexpected Journey (blu-ray Combo) (2012) - $19.99 ($5.00 off)
The Hobbit: An Unexpected Journey (blu-ray Combo) (2012) - $19.99 ($5.00 off)
featured businesses for Electronic Equipment & Supplies - Retail around me
Featured businesses for Electronic Equipment & Supplies - Retail around me
Best Buy-London 1735 Richmond St, London, ON

N5X 3Y2

Toshiba Of Canada Limited

Brentview Electronics 556 Mount Pleasant Rd, Toronto, ON

M4S 2M6



Computer Geeks On Call Experts in Computer Repairs 842 Eglinton Ave W, Toronto, ON

M5N 1G1



Hi-Tech Electronic Service Centre 198 Harrowsmith Dr, Mississauga, ON

L5R 1R9



Active Surplus Electronics 347 Queen St W, Toronto, ON

M5V 2A4



AAB-TECH Electronics Inc 1050 McNicoll Ave, Scarborough, ON

M1W 2L8



Brentview ElectronicsSales Dept 556 Mount Pleasant Rd, Toronto, ON

M4S 2M6



TechNation 1772 Danforth Ave, Toronto, ON

M4C 1H8



Brentview Electronics 556 Mount Pleasant Rd, Toronto, ON

M4S 2M6



2000's Technology (3T) Inc 202-250 Consumers Rd, North York, ON

M2J 4V6



Cfs Computers 2531B Eglinton Ave W, York, ON

M6M 1T2