PartSource
754 Gardiners Rd

,

Kingston

,

ON

K7M 3X9
613-634-9662
PartSource - Details
Opening Hours
Please call 613-634-9662 for opening hours.
Categories
PartSource - Deals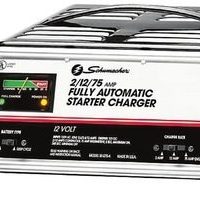 12/2A Auto Charger with 75A Engine Start - $87.99 (20% off)
Automatically shuts off when charging is complete.
12V Window Defogger - $34.99
Detachable, rotating base defogs and clears moisture from your windshield.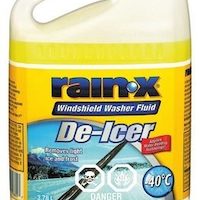 4-pack Rain-X -40°C De-Icer Windshield Washer Fluid - $13.47 (25% off)
If sold separately, our combined regular price would be $17.96 pk.
ASC New Water Pumps - From $29.99
100% tested and built to stringent OE specifications.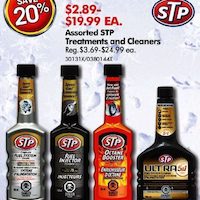 Assorted STP Treatments and Cleaners - From $2.89 (20% off)
Assorted STP Treatments and Cleaners - From $2.89 (20% off)
featured businesses for Automobile Parts & Supplies - New - Retail around me
Featured businesses for Automobile Parts & Supplies - New - Retail around me
PartSource 754 Gardiners Rd, Kingston, ON

K7M 3X9

Collision 360 Inc 185 Toryork Dr, North York, ON

M9L 1X9


Distance -

18.6 km

Undercar Auto Parts 644 Magnetic Dr, North York, ON

M3J 2C4


Distance -

16.7 km

Canadian Auto Electric & Constant Velocity Drives 18-5310 Finch Ave E, Scarborough, ON

M1S 5E8


Distance -

21.1 km

Penn Auto Parts 4A-128 Manville Rd, Scarborough, ON

M1L 4J5


Distance -

11.9 km

Luxury European Auto Parts Inc 125 Union St, Toronto, ON

M6N 3N4


Distance -

7.5 km

Avenue Motor Works Inc. 681 Rowntree Dairy Rd., Vaughan, ON

L4L 5T9


Distance -

20.5 km

Ahon Auto Parts 2405 St Clair Ave W, Toronto, ON

M6N 1K9


Distance -

8.1 km

A & A Bumper & Fender Ltd 1111 Finch Ave W, North York, ON

M3J 2E5


Distance -

15.0 km

Public Auto Parts Plus 1234 Dupont St, Toronto, ON

M6H 2A4


Distance -

5.0 km

Consumer Auto Parts Inc 2562 St Clair Ave W, York, ON

M6N 1L7


Distance -

8.6 km

Global Auto Parts 4000 Steeles Ave W, Woodbridge, ON

L4L 4V9


Distance -

18.9 km