PartSource
754 Gardiners Rd

,

Kingston

,

ON

K7M 3X9
Directions
613-634-9662
PartSource - Details
Opening Hours
Please call 613-634-9662 for opening hours.
Categories
PartSource - Deals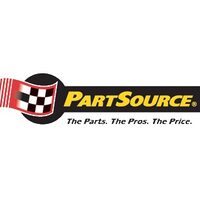 PartSource Early Black Friday Sale Now! $99.99 Magellan Roadmate 5220LM GPS, $134.99 Exide AGM Battery + More
PartSource is launching its Black Friday sale early! From November 22nd to December 12th, you can get awesome savings on car parts, accessories, and more.
The following offers are highlights from the deals only available until November 24th:
Magellan Roadmate 5220LM GPS - $99.99 (Reg. $189.99)
Telescopic Snow Brush 34" - 45" - $8.49 (Reg. $16.99)
Monroe Shocks & Struts - Buy 1 Get 2nd for $0.01
NeoForm Wiper Blades 16" - 28" - $18.99; Buy 1 Get 2nd For Half Price + Bonus Installation
The following are highlights from deals available until December 12th:
Stanley Portable Power Outlets - $11.99 - $71.99 (Reg. $19.99 - $119.99)
Tri-Fold Tonneau Cover - $299.99 (Reg. $399.99)
Exide AGM Battery - from $134.99 (Reg. from $159.99)
Castrol GTX High Mileage 5L Oil Jugs - $20.99 (Reg. $32.99)
If you're looking for a Christmas gift, the Magellan Roadmate 5220LM GPS can be considered. It's price has been slashed nearly by half and reviews on Amazon rate this as a decent GPS. Also, if you're looking to replace your wind shield wipers, the NeoForm Wiper Blades come with free installation and a BOGO half price deal.
Want more savings? PartSource is also offering a coupon for $10 off when you make your $50 or more (before tax) purchase from November 22nd - 24th.
These deals are live now and will expire on December 12th. Keep an eye out for the deals that have an earlier expiry date so you can plan your shopping trip accordingly.
Check out more savings here and find your closest PartSource location here.
featured businesses for Automobile Parts & Supplies - New - Retail around me
Featured businesses for Automobile Parts & Supplies - New - Retail around me
PartSource 754 Gardiners Rd, Kingston, ON

K7M 3X9

Toronto Dodge Chrysler Jeep Ltd 321 Front Street E, Toronto, ON

M5A 1G3



Marino's Auto Group 3526 Lake Shore Blvd W, Etobicoke, ON

M8W 1N6



National Tire 1277 Caledonia Rd, North York, ON

M6A 2X7



Carlaw Tire & Auto Service Inc 471 Carlaw Ave, Toronto, ON

M4K 3H9



Mazda of Toronto 6167 Yonge St, North York, ON

M2M 3X2



Bannerman Bob Chrysler Dodge Jeep - Service 888 Don Mills Rd, North York, ON

M3C 1V6



Penn Auto Parts 4A-128 Manville Rd, Scarborough, ON

M1L 4J5



Martin Grove Volkswagen 7731 Martin Grove Rd, Woodbridge, ON

L4L 2C5



Allied Automotive 52-175 Toryork Dr, North York, ON

M9L 2Y7



OK Tire

Luxury European Auto Parts Inc 125 Union St, Toronto, ON

M6N 3N4