EB Games
1-599 Taylor-Kidd Blvd

,

Kingston

,

ON

K7M 3X9
613-384-8998
EB Games - Details
Opening Hours
Please call 613-384-8998 for opening hours.
Categories
EB Games - Deals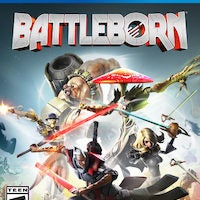 Battleborn - $39.99 ($40.00 off)
A tremendous band of badass heroes fight to protect the universe's very last star from a mysterious evil in this next-gen shooter by the creators of Borderlands. To defend it, you'll need to utilize every type of character and weapon you've ever imagined -- from cyborg hawkmen to samurai vampires to mini-gun wielding man-mountains. Slash and parry, run and gun, cast and dash, or simply obliterate foes all while building and growing your personal team of heroes. Choose your hero and fight alone or co-operatively alongside friends in story missions, or battle against them in fast-paced competitive multiplayer matches.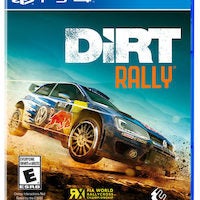 DiRT Rally - $49.99 ($10.00 off)
DiRT Rally captures the essence of what makes rally unique – that sense of trying to remain in control, as you hurtle along dangerous, undulating roads at breakneck speed, aiming to squeeze everything out of your car whilst knowing that one crash could irreparably harm your stage time.
Homefront: The Revolution - $29.99 ($30.00 off)
Homefront: The Revolution is the follow up to the commercially successful Homefront, and drops you into a world where the United States has been occupied for four years. Immerse yourself in highstakes gameplay where you must lead the resistance movement in tactical guerrilla warfare against a superior North Korean military force. A living, breathing, and visually striking open world responds to your actions - you and your resistance cell can inspire a rebellion on the streets and be the force that makes the critical difference in the war, turning occupation into revolution as oppressed civilians take up the fight.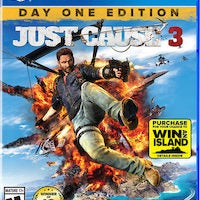 Just Cause 3 - $29.99 ($20.00 off)
The Mediterranean republic of Medici is suffering under the brutal control of General Di Ravello, a dictator with an insatiable appetite for power. Enter Rico Rodriguez, a man on a mission to destroy the General's hold on power by any means necessary. With over 400 square miles of complete freedom from sky to seabed and a huge arsenal of weaponry, gadgets and vehicles, prepare to unleash chaos in the most creative and explosive ways you can imagine.
Pokemon Poke Ball Bag - $33.49 (33% off)
Pokemon Poke Ball Bag - $33.49 (33% off)