EB Games
1-599 Taylor-Kidd Blvd

,

Kingston

,

ON

K7M 3X9
Directions
613-384-8998
EB Games - Details
Opening Hours
Please call 613-384-8998 for opening hours.
Categories
EB Games - Deals
The Elder Scrolls Online - $29.99 ($35.00 off)
For PC Elder Scrolls Online is a massively multiplayer online game (MMO) being developed by ZeniMax Online Studios for PC and Mac. This epic MMO is the first Elder Scrolls game to allow players to explore the series' legendary universe with others.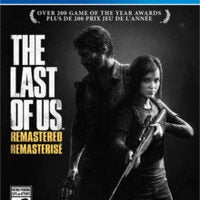 The Last of Us Remastered - with Bonus - $24.99 (64% off)
For PS4. Winner of over 200 Game of the Year awards, The Last of Us has been rebuilt for the PlayStation®4 system. Now featuring full 1080p, higher resolution character models, improved shadows and lighting, in addition to several other gameplay improvements. 20 years after a pandemic has radically changed known civilization, infected humans run wild and survivors are killing each other for food, weapons; whatever they can get their hands on. Joel, a violent survivor, is hired to smuggle a 14 year-old girl, Ellie, out of an oppressive military quarantine zone, but what starts as a small job soon transforms into a brutal journey across the U.S. The Last of Us Remastered includes the Abandoned Territories Map Pack, Reclaimed Territories Map Pack, and the critically acclaimed The Last of Us: Left Behind Single Player campaign that combines themes of survival, loyalty, and love with tense, survival-action gameplay.
Wolfenstein: The New Order - $39.99 ($30.00 off)
For Xbox One, PS4, PC, PS3 and Xbox 360 Europe, 1946. World War II rages across Europe. Where once the Allies pressed advantage, the Nazi forces have turned the tide in dramatic fashion behind the technologically advanced war machine of General Wilhelm Strasse -- Deathshead. When a final Allied assault on Deathshead's compound fails, the Allies' greatest hope falls with it.
Murdered: Soul Suspect - $54.99 ($15.00 off)
For PS4 and Xbox One Most people think that death is the end, but for Ronan O'Connor, a Salem police detective with a chequered past, it is just the beginning. When Ronan is caught in a violent burglary, his life is brought to an untimely and brutal end. Shocked to find himself in the afterlife, his only escape from the limbo world of Dusk' is to hunt down his killer using new-found supernatural abilities.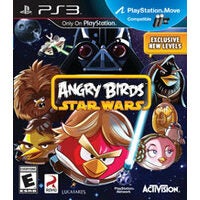 Angry Birds Star Wars - $19.99 ($10.00 off)
For PS3 and Xbox 360 Join an epic adventure with the Angry Birds in the legendary Star Wars® universe, re-mastered for gaming systems! Use the Force, wield your Lightsaber, and blast away Pigtroopers on an intergalactic journey from the deserts of Tatooine to the depths of the Pig Star! Can you become a Jedi Master and restore freedom to the galaxy? May the birds be with you!
featured businesses for Video Games - Retail around me
Featured businesses for Video Games - Retail around me
EB Games 1-599 Taylor-Kidd Blvd, Kingston, ON

K7M 3X9

A&C Games 706 Spadina Ave, Toronto, ON

M5S 2J2


Distance -

2.3 km

Game Centre 730 Yonge St, Toronto, ON

M4Y 2B7


Distance -

2.3 km