Sears Canada Inc - Eastgate Mall
999 Upper Wentworth St

,

Hamilton

,

ON

L9A 4X5
Directions
905-389-4441
Sears Canada Inc - Eastgate Mall - Details
Opening Hours
Please call 905-389-4441 for opening hours.
Categories
Sears Canada Inc - Eastgate Mall - Deals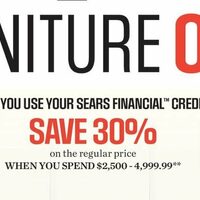 All Furniture On Sale - Up to 35% off
Savings on the regular price.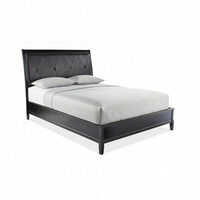 Avenue Queen Size Bed Set - $399.99 (50% off)
The clean, modern look of a platform bed is a wonderful way to transform your room and give it an updated, contemporary feel. The faux leather headboard adds to the appeal, providing an eye-catching focal point. W- 0162980.
Bosch Ascenta 24" Dishwasher - $599.99 ($350.00 off)
Is your dishwasher noisy, cramped, and inefficient? If so, the Bosch® Ascenta 24" Dishwasher, SHE3AR75UC is a perfect fit for your home. Whether you're just having dinner for your family or entertaining all your friends, this modern stainless steel dishwasher can fit practically everything you need to clean. W- 2299213.
Chambord Queen Size Storage Bed - $779.99 (40% off)
This classic bedroom collection offers a transitional style which will take you through seasonal trends whilst providing additional storage for all your personal belongings. The Chambord suite is a transitional coastal grey bedroom assortment with a raised triple drawer storage platform bed with a scalloped diamond stitched, tufted, off white padded headboard - ideal for any home decor. The unique, distinctive and versatile style is combined with strength and durability for superior quality and stability. W- 0163339.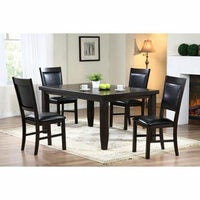 Henderson 5 Piece Dining Set - $839.96 (35% off)
This stunning "Henderson" 5 piece dining suite will captivate and warm with it's elegance and comfort, making this set ideal for any home. W- 0120403.
featured businesses for Department Stores around me
Featured businesses for Department Stores around me