Sears Canada Inc - Eastgate Mall
999 Upper Wentworth St

,

Hamilton

,

ON

L9A 4X5
905-389-4441
Sears Canada Inc - Eastgate Mall - Details
Opening Hours
Please call 905-389-4441 for opening hours.
Categories
Sears Canada Inc - Eastgate Mall - Deals
Sears: Take Up to 50% Off Select Bedding, Up to 20% Off Select Small Appliances + More!
Stock up on everything you need during the Super Weekend Sale over at Sears, where you can shop a variety of deals including up to 50% off select bedding, up to 20% off select small appliances, and more!
No promo code is required as discounts are displayed online, or will be adjusted at the register in-store. If you need some ideas to help get you started, check out a few of our favourite items below:
These offers are valid for a limited time only, both online and in-store (where stock is available). Sears provides free shipping on most orders over $99.00.
Posted:
2017-02-16
| Starts:
2017-02-16
| Expires:
2017-02-20
Deal source:
www.sears.ca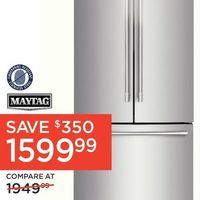 Maytag 20 cu. ft. French Door Fridge with Bottom Freezer - $1599.99 ($350.00 off)
Maytag 20 cu. ft. French Door Fridge with Bottom Freezer - $1599.99 ($350.00 off)
Posted:
2017-02-16
| Starts:
2017-02-16
| Expires:
2017-02-20
Deal source:
www.jdoqocy.com
Maytag 22 cu. ft. French Door Fridge with Bottom Freezer - $1999.99 ($350.00 off)
Maytag 22 cu. ft. French Door Fridge with Bottom Freezer - $1999.99 ($350.00 off)
Posted:
2017-02-16
| Starts:
2017-02-16
| Expires:
2017-02-20
Deal source:
www.tkqlhce.com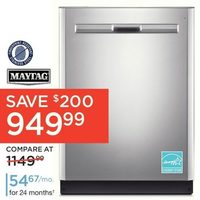 Maytag 47dBA Built-in Dishwasher - $949.99 ($200.00 off)
Maytag 47dBA Built-in Dishwasher - $949.99 ($200.00 off)
Posted:
2017-02-16
| Starts:
2017-02-16
| Expires:
2017-02-20
Deal source:
www.jdoqocy.com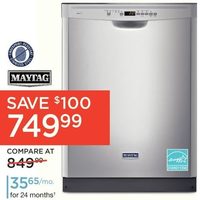 Maytag 50dBA Built-in Dishwasher - $749.99 ($100.00 off)
Maytag 50dBA Built-in Dishwasher - $749.99 ($100.00 off)
Posted:
2017-02-16
| Starts:
2017-02-16
| Expires:
2017-02-20
Deal source:
www.dpbolvw.net
featured businesses for Department Stores around me
Featured businesses for Department Stores around me