FreshCo
325 Guelph St

,

Georgetown

,

ON

L7G 4B3
905-873-0622
FreshCo - Details
Opening Hours
Please call 905-873-0622 for opening hours.
FreshCo - Deals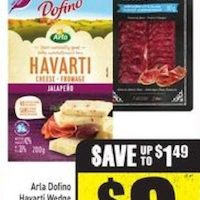 Arla Dofino Havarti Wedge, Espuna Tapas Essentials - $3.00 (Up to $1.49 off)
Arla dofino havarti wedge 200 g, espuña tapas essentials selected varieties 60-100 g.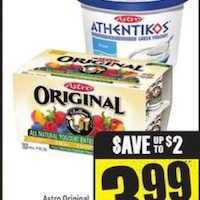 Astro Original Yogourt or Athentikos Greek Yogourt - $3.99 (Up to $2.00 off)
Astro original yogourt 12 x 100 g or athentikos greek yogourt 500 g.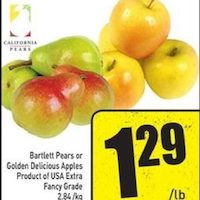 Bartlett Pears or Golden Delicious Apples - $1.29/lb
Product of USA. Extra fancy grade. $2.84/kg.
BBCues Marinated Boneless Pork Loin Chops, Tonight's Menus Pork Loin Chops Seasoned - $6.00
Bbcues marinated boneless pork loin chops 420 g, tonight's menus pork loin chops seasoned 400 g.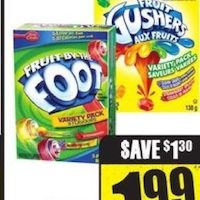 Betty Crocker Fruit By The Foot or Fruit Gushers - $1.99 ($1.30 off)
Betty crocker fruit by the foot 128 g or fruit gushers 138 g.
featured businesses around me
Featured businesses around me
FreshCo 325 Guelph St, Georgetown, ON

L7G 4B3