EB Games
5-99 Balsam St

,

Collingwood

,

ON

L9Y 3Y6
705-445-2992
EB Games - Details
Opening Hours
Please call 705-445-2992 for opening hours.
Categories
EB Games - Deals
Battleborn - $19.99 ($20.00 off)
A tremendous band of badass heroes fight to protect the universe's very last star from a mysterious evil in this next-gen shooter by the creators of Borderlands. To defend it, you'll need to utilize every type of character and weapon you've ever imagined -- from cyborg hawkmen to samurai vampires to mini-gun wielding man-mountains. Slash and parry, run and gun, cast and dash, or simply obliterate foes all while building and growing your personal team of heroes. Choose your hero and fight alone or co-operatively alongside friends in story missions, or battle against them in fast-paced competitive multiplayer matches.
Dark Souls III - $34.99 ($20.00 off)
As fires fade and the world falls into ruin, developer FROMSOFTWARE and director Hidetaka Miyazaki continue their critically-acclaimed and genre-defining series with Dark Souls III. Fans and newcomers alike will get lost in the games hallmark rewarding gameplay and immersive graphics. Now only embers remain…
Deus Ex: Mankind Divided - $59.99 ($20.00 off)
Now an experienced covert operative, Adam Jensen is forced to operate in a world that has grown to despise his kind. Armed with a new arsenal of state-of-the-art weapons and augmentations, he must choose the right approach, along with who to trust, in order to unravel a vast worldwide conspiracy.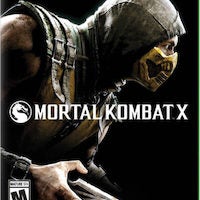 Mortal Kombat X - $29.99
Fueled by next-gen technology, Mortal Kombat X combines unparalleled, cinematic presentation with all new gameplay to deliver the most brutal Kombat experience ever. For the first time ever, Mortal Kombat X gives players the ability to choose from multiple variations of each character impacting both strategy and fighting style. And with a new fully-connected gameplay experience, players are launched into a persistent online contest where every fight matters in a global battle for supremacy.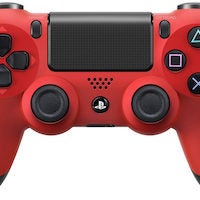 PlayStation 4 DualShock 4 Controller - 3 Days Only - $49.99 ($25.00 off)
Revolutionary, Intuitive, Precise. The DUALSHOCK®4 Wireless Controller for the PlayStation®4 system defines the next generation of play, combining revolutionary new features like the multi touch pad and Share button with intuitive, precision controls.
featured businesses for Video Games - Retail around me