EB Games
5-99 Balsam St

,

Collingwood

,

ON

L9Y 3Y6
Directions
705-445-2992
EB Games - Details
Opening Hours
Please call 705-445-2992 for opening hours.
Categories
EB Games - Deals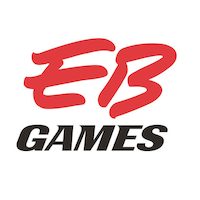 EB Games Black Friday Deals: Far Cry 4 $30, Funko Pop Toys From $12, Dual Shock 4 Controller $50 + More
The EB Games Black Friday Flyer is now live on RedFlagDeals.com! This year's sale officially kicks off on November 27, but you can take a peek at this year's offers ahead of tomorrow's big sale.
Some highlights from this year's Black Friday Flyer include:
These deals are live online and in-store November 27 to November 29. EB Games offers free shipping on orders over $25.00.
Accutime LED Watches - $6.49 (68% off)
Selection may vary.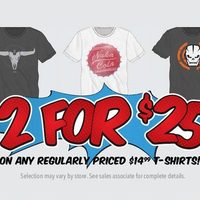 Any Regular Priced $14.99 T-Shirts - 2/$25.00
Selection may vary by store.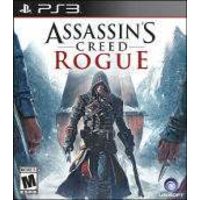 Assassin's Creed Rogue - PS3 Only - $14.99 ($15.00 off)
North America, 18th century. Amid the chaos and violence of the French and Indian War, Shay Patrick Cormac, a fearless young member of the Assassin Brotherhood, undergoes a dark transformation that will forever shape the future of the colonies. After a dangerous mission goes tragically wrong, Shay turns his back on the Assassins who, in response, attempt to end his life. Cast aside by those he once called brothers, Shay sets out on a mission to wipe out all who turned against him and to ultimately become the most feared Assassin hunter in history.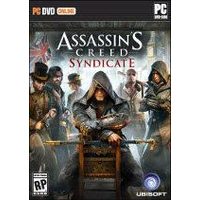 Assassin's Creed Syndicate - XBox One, PS4 - $49.99 ($30.00 off)
WELCOME TO THE FAMILY - London, 1868. The Industrial Revolution fattens the purses of the privileged while the working class struggles to survive – until an Assassin emerges from the underworld to rally to their defense. Rise to lead the world's first organized crime family. Conquer the streets of London. Bring the ruling class to their knees. Make history in a visceral adventure unlike any game you've played before.
featured businesses for Video Games - Retail around me
Featured businesses for Video Games - Retail around me