Sears Canada Inc
1111 Elgin St W

,

Cobourg

,

ON

K9A 5H7
Directions
905-372-1281
Sears Canada Inc - Details
Situated at 1111 Elgin St W in Cobourg, Sears Canada Inc is a merchant within the furniture - retail section of Canpages.ca online directory.
Feel free to call 905-372-1281 to contact Sears Canada Inc that is close to your area. Find the directions to this merchant from your current location. Or, simply add this merchant to your business favorites at the bottom of this page.
Finally, you can share this with your contacts by clicking Facebook or Twitter icons. It's also possible to save this merchant information to your Outlook contacts.
Opening Hours
Please call 905-372-1281 for opening hours.
Categories
Sears Canada Inc - Deals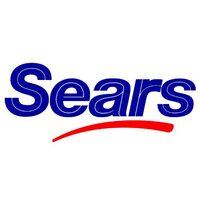 Sears Black Friday Flyer: $400 Posturepedic Malta II Tight-Top Queen Size Sleep Set, $80 Tassimo T-65 Single Serve Brewer + More
Sears' and Sears Hometown Store's Black Friday flyers are now up and available to check out on RedFlagDeals.com. Most of the flyer deals will start on November 27 unless otherwise stated. Deals will run through December 1. Click here to check out the Sears Black Friday flyer and here to check out the Hometown Store Black Friday flyer. Keep reading for some highlights:
Bedding & Mattresses:
Televisions & Home Theater:
Furniture & Appliances:
Small Appliances:
Tools:
Fitness Equipment:
Other:
Click here to find a Sears location near you or here to start shopping at Sears.ca online.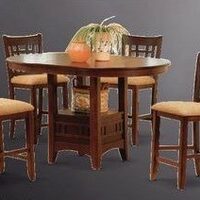 ''Empire III'' 5 Piece Dining Suite - $549.96 ($250.00 off)
This luxurious 5 piece ''Empire III'' dining set brings comfort and elegance together in a traditional styling, making it an ideal dining set for any home.
'Avenue' Platform Bed Ensemble - $399.99 (50% off)
The clean, modern look of a platform bed is a wonderful way to transform your room and give it an updated, contemporary feel. The faux leather headboard adds to the appeal, providing an eye-catching focal point.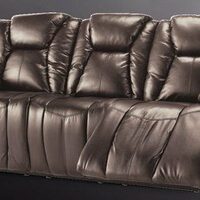 'Hollister' Reclining Sofa - $749.99 (50% off)
Designed with oversized, plushy padded seating, headrest and lower back for comfortable support.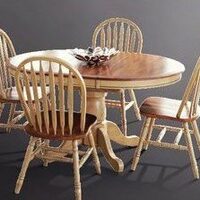 'Newport' 5-Piece Dining Ensemble - $799.99 ($200.00 off)
Perfect for either the dining room or the kitchen. The table features a self-storing butterfly leaf extension when extra space is needed for guests.
featured businesses for Furniture - Retail around me
Featured businesses for Furniture - Retail around me