Sears Canada Inc
1111 Elgin St W

,

Cobourg

,

ON

K9A 5H7
Directions
905-372-1281
Sears Canada Inc - Details
Situated at 1111 Elgin St W in Cobourg, Sears Canada Inc is a merchant within the furniture - retail section of Canpages.ca online directory.
Feel free to call 905-372-1281 to contact Sears Canada Inc that is close to your area. Find the directions to this merchant from your current location. Or, simply add this merchant to your business favorites at the bottom of this page.
Finally, you can share this with your contacts by clicking Facebook or Twitter icons. It's also possible to save this merchant information to your Outlook contacts.
Opening Hours
Please call 905-372-1281 for opening hours.
Categories
Sears Canada Inc - Deals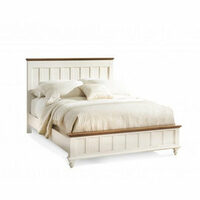 'Cottage Park' Bed Ensemble - Queen - $839.99 (30% off)
Create a bedroom fit for a French country cottage with this charming bed ensemble. Handsomely styled using 2 different stain finishes, including a whiskey wood stain, that allows the beauty of the wood grain to show through.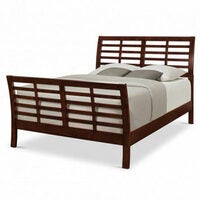 'Lindy' Lattice Bed Ensemble - Queen - $489.99 (30% off)
Perfect for any decor, this traditionally styled lattice bed ensemble with clean, simple lines easily updates your master suite. Featuring solid wood and wood veneers, the horizontal slats on the head and footboard create an open, airy feel. Just add your favourite bedding to complete your restful retreat.
'Ridley' Contemporary Bed Ensemble - Queen - $349.99 (30% off)
Rest easy in this modern white high-gloss bed ensemble. It's perfect for an urban setting and is sized for today's condo or apartment living.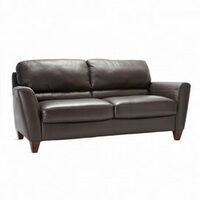 All Palliser, El Ran and Natuzzi Edition Sofas - Up to 30% off
All Palliser, El Ran and Natuzzi Edition Sofas - Up to 30% off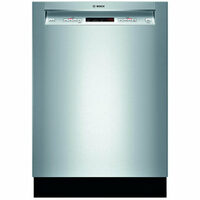 Bosch 300 Series 24" Built-in Dishwasher - $999.99 ($350.00 off)
This 300 series dishwasher doesn't leave the factory until it tests 100%. Have confidence that this dishwasher will help you scrub the grime off the dirtiest plates and give your glassware that extra shine, performance you can rely on.
featured businesses for Furniture - Retail around me
Featured businesses for Furniture - Retail around me