Sears Canada Inc
1111 Elgin St W

,

Cobourg

,

ON

K9A 5H7
905-372-1281
Sears Canada Inc - Details
Situated at 1111 Elgin St W in Cobourg, Sears Canada Inc is a merchant within the furniture - retail section of Canpages.ca online directory.
Feel free to call 905-372-1281 to contact Sears Canada Inc that is close to your area. Or, simply add this merchant to your business favorites at the bottom of this page.
Finally, you can share this with your contacts by clicking Facebook or Twitter icons. It's also possible to save this merchant information to your Outlook contacts.
Opening Hours
Please call 905-372-1281 for opening hours.
Categories
Sears Canada Inc - Deals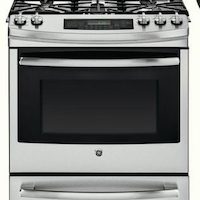 GE 30" Free Standing Oven Gas Convection Self Clean Range - $1949.99
This GE 30" Free Standing Convection Self Clean Gas Range is a perfect addition to any kitchen.
GE 30" Free-Standing Convection Gas Range with Warming Drawer - $1599.99
This 30" PCGB940SEJSS Gas Range features steam clean which allows you to fill the reservoir with water, set your oven to steam clean and after 30 minutes you can wipe it free of grime! The certified Sabbath mode allows consumers to keep food warm on holidays.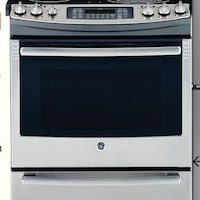 GE 30" Slide-In Electric Self Clean Convection Range - $1899.99
GE's TrueTemp System "manages" oven temperatures to ensure accurate, consistent heating and total cooking performance. The SmartLogic electronic control, with platinum sensor, constantly monitors the oven s performance to ensure more precise temperature management.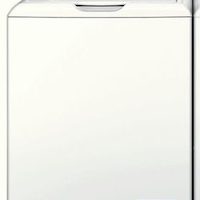 GE 4.9 (IEC) cu.Ft. Capacity Washer - $699.99
This 4.9 cu.Ft. GTW485ASJWS Washer is energy star qualified as it meets or exceeds federal guidelines for energy efficiency. This modern capacity washer meets the needs of today's families with the ability to wash up to 17% more clothes than previous platforms. GE's newer designer line has more washing combinations than any other brand within its class!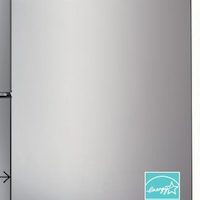 GE 45 dBA Dishwasher w/ Stainless Steel Interior - $999.99
With advanced technology and superior settings, this PDT660SGFSS dishwasher is loaded with features perfectly designed to save you time, save you money, and get your dishes cleaner. With GE sound packages designed to keep decibels low, the home can still be calm and quiet even when dishwasher's running.
featured businesses for Furniture - Retail around me
Featured businesses for Furniture - Retail around me