Sears Canada Inc
1111 Elgin St W

,

Cobourg

,

ON

K9A 5H7
Directions
905-372-1281
Sears Canada Inc - Details
Situated at 1111 Elgin St W in Cobourg, Sears Canada Inc is a merchant within the furniture - retail section of Canpages.ca online directory.
Feel free to call 905-372-1281 to contact Sears Canada Inc that is close to your area. Find the directions to this merchant from your current location. Or, simply add this merchant to your business favorites at the bottom of this page.
Finally, you can share this with your contacts by clicking Facebook or Twitter icons. It's also possible to save this merchant information to your Outlook contacts.
Opening Hours
Please call 905-372-1281 for opening hours.
Categories
Sears Canada Inc - Deals
Women's Mix & Match Swimwear - BOGO Free
Women's Mix & Match Swimwear - BOGO Free
Wholehome Robots Bundle Set - $119.99 (25% off)
This friendly robot stands ready for action over a stylish bold horizontal stripe background. This comforter set includes 2 funny decorative pillows and a coordinating reversible coverlet. Matching lounger chair sold separately.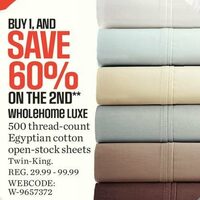 Wholehome Luxe 500-TC Egyptian Cotton Open-stock Sheets - BOGO 60% Off
Wholehome Luxe 500-TC Egyptian Cotton Open-stock Sheets - BOGO 60% Off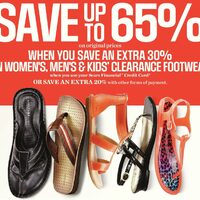 Up to 65% Off, When You Save An Extra 30% on Women's, Men's & Kids' Clearance Footwear
Up to 65% Off, When You Save An Extra 30% on Women's, Men's & Kids' Clearance Footwear
Up to 60% Off Women's Clearance Fashions Including Jessica, Tradition & Nevada
Up to 60% Off Women's Clearance Fashions Including Jessica, Tradition & Nevada
featured businesses for Furniture - Retail around me
Featured businesses for Furniture - Retail around me