Sears Canada Inc
1111 Elgin St W

,

Cobourg

,

ON

K9A 5H7
Directions
905-372-1281
Sears Canada Inc - Details
Situated at 1111 Elgin St W in Cobourg, Sears Canada Inc is a merchant within the furniture - retail section of Canpages.ca online directory.
Feel free to call 905-372-1281 to contact Sears Canada Inc that is close to your area. Find the directions to this merchant from your current location. Or, simply add this merchant to your business favorites at the bottom of this page.
Finally, you can share this with your contacts by clicking Facebook or Twitter icons. It's also possible to save this merchant information to your Outlook contacts.
Opening Hours
Please call 905-372-1281 for opening hours.
Categories
Sears Canada Inc - Deals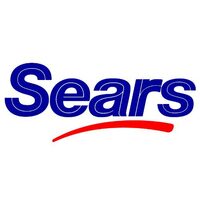 Sears.ca: Save up to an Extra $25 On Your Purchase Through May 3
This weekend, Sears.ca is issuing a new promo code for you take up to an additional $25 off your purchase of regular and sale priced fashions, cosmetics and items for your home. If you're still looking for a Mother's Day gift, here's your chance to shop at Sears.ca for one and save while you're doing so.
If you spend $50 or more on your purchase of the aforementioned items, use promo code 941612211 at checkout and you can take $10 off your purchase. For those purchasing big ticket items, use promo code 941612347 and you can take $25 off your purchase when you spend $100 or more.
For those shopping in-stores, just print off and present this coupon to apply these discounts on your purchase!
This offer is live now and will expire at the end of the day on May 3. Online orders over $99 will ship free.
Posted:
2015-05-01
| Starts:
2015-05-01
| Expires:
2015-05-04
Deal source:
www.anrdoezrs.net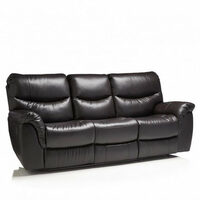 'Cartwright' Motion Sofa - May 1 to 3 Only - $1079.99 (40% off)
Perfect in the living room, family room or den, this contemporary oversized reclining sofa is all about comfort and style. Deep bucket seats and padded arms let you relax completely. And the full recline with easy side button latch release allows you to stretch right out in front of the TV.
Posted:
2015-05-01
| Starts:
2015-05-01
| Expires:
2015-05-04
Deal source:
www.anrdoezrs.net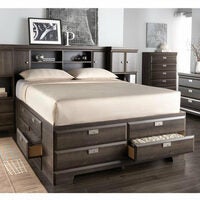 'Cypres' Bookcase Storage Bed - $699.99 (30% off)
Designed with storage in mind, this bed offers a clean, modern look. Cleverly designed with drawers on 3 sides and a bookcase built into the headboard, it allows you to maximize your storage space.
'Edgeley' Collection Queen Storage Bed - $599.99 (40% off)
Experience bedroom decor at its finest with this contemporary 'Edgeley' bed. Design features include full solid wood moldings and concave profile drawers for added retro charm. The bed is created with 2 footboard drawers to increase storage without using valuable floor space.
Chateau d'Ax Turin Power Dual Motor 74'' 2 Piece Reclining Sofa - $3779.99 (30% off)
This contemporary designed 2 piece sofa provides elegance, style and sophistication while still providing the function of comfort. This Italian made sofa makes a great addition to any modern home.
featured businesses for Furniture - Retail around me
Featured businesses for Furniture - Retail around me