Sears Canada Inc
1111 Elgin St W

,

Cobourg

,

ON

K9A 5H7
Directions
905-372-1281
Sears Canada Inc - Details
Situated at 1111 Elgin St W in Cobourg, Sears Canada Inc is a merchant within the furniture - retail section of Canpages.ca online directory.
Feel free to call 905-372-1281 to contact Sears Canada Inc that is close to your area. Find the directions to this merchant from your current location. Or, simply add this merchant to your business favorites at the bottom of this page.
Finally, you can share this with your contacts by clicking Facebook or Twitter icons. It's also possible to save this merchant information to your Outlook contacts.
Opening Hours
Please call 905-372-1281 for opening hours.
Categories
Sears Canada Inc - Deals
Sears Boxing Week Flyer: $700 Samsung 58" 1080p Smart LED TV, $20 T-Fal Bliss 2-Pack Skillets, $750 Everlast EV701 Treadmill
Sears' Boxing Week flyers are now up and available to check out on RedFlagDeals.com. Deals will go live on December 26 and will typically run through January 1. However, there are some deals that are available only from December 26 through 28. You can click here to check out the Sears Boxing Week flyer. If you're specifically looking for major appliances, furniture, and mattresses, you can click here to check out the Major Appliances, Furniture and Mattresses Boxing Week flyer. Keep reading for some highlights:
Bedding & Mattresses:
Televisions & Home Theater:
Small Appliances/Cookware:
Home/Tools:
Fitness Equipment:
Apparel:
Dec 26 - 28 only: Extra 30% off clearance fashions, outerwear, sleepwear, intimates and handbags
Dec 26 - 28 only: 40% on all men's suits, suit separates, sports jackets & dress pants
Dec 26 - 28 only: Buy 1 Get 1 50% Off on Levis 501, 505, 550 and 516 men's jeans
Other:
Click here to find a Sears location near you or here to start shopping at Sears.ca online.
Click here to check out our roundup of their Major Appliances, Furniture and Mattresses flyer!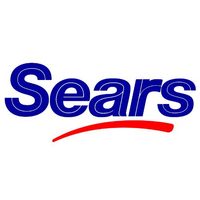 Sears Appliances, Furniture & Mattresses Boxing Week Flyer: $1000 Kenmore Kitchen Package, $630 Posturepedic Hepburn Sleep Set
Major Appliances:
Furniture:
Mattresses: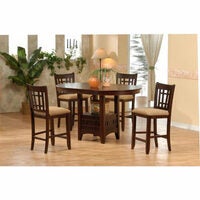 ''Empire III'' 5 Piece Dining Suite - December 19 to 21 Only - $399.96 (50% off)
This luxurious 5 piece ''Empire III'' dining set brings comfort and elegance together in a traditional styling, making it an ideal dining set for any home.
Posted:
2014-12-19
| Starts:
2014-12-19
| Expires:
2014-12-22
Deal source:
www.anrdoezrs.net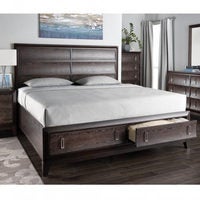 'Edgeley' Collection Queen Storage Bed - $699.99 (30% off)
Experience bedroom decor at its finest with this contemporary 'Edgeley' bed. Design features include full solid wood moldings and concave profile drawers for added retro charm. The bed is created with 2 footboard drawers to increase storage without using valuable floor space.
Posted:
2014-12-19
| Starts:
2014-12-19
| Expires:
2014-12-25
Deal source:
www.anrdoezrs.net
'Marino 5-piece Dining Suite - $839.96 (30% off)
'Marino 5-piece Dining Suite - $839.96 (30% off)
Posted:
2014-12-19
| Starts:
2014-12-19
| Expires:
2014-12-25
Deal source:
www.anrdoezrs.net
featured businesses for Furniture - Retail around me
Featured businesses for Furniture - Retail around me