Sears Canada Inc
1111 Elgin St W

,

Cobourg

,

ON

K9A 5H7
905-372-1281
Sears Canada Inc - Details
Situated at 1111 Elgin St W in Cobourg, Sears Canada Inc is a merchant within the furniture - retail section of Canpages.ca online directory.
Feel free to call 905-372-1281 to contact Sears Canada Inc that is close to your area. Or, simply add this merchant to your business favorites at the bottom of this page.
Finally, you can share this with your contacts by clicking Facebook or Twitter icons. It's also possible to save this merchant information to your Outlook contacts.
Opening Hours
Please call 905-372-1281 for opening hours.
Categories
Sears Canada Inc - Deals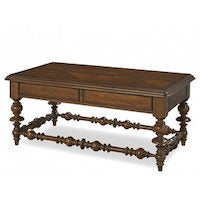 Paula Deen Dogwood Drawer Cocktail Table - $749.99 (25% off)
Dogwood, new from the Paula Deen Home Collection from Universal Furniture, captures the tradition, mystery and whimsy of Paula s beloved Savannah. Drawing inspiration from historic Savannah homes and charming restaurants, cottages and inns- as well as Paula's own antiques- Dogwood gets its name from the place where many of us first came to know Paula- her kitchen studio in her home on Dogwood Avenue.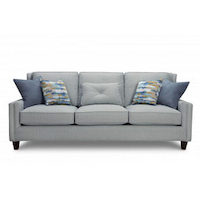 WholeHome LUXE The Soho Sofa - $1799.99 (30% off)
Our wholeHome® Luxe collection will inspire you with its designer style, enduring quality and luxurious comfort.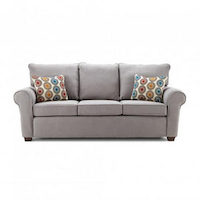 WholeHome/MD Canada Adams Collection Sofa - $699.99 (30% off)
WholeHome Canada living rooms provide the comfort, quality and durability you expect from a Canadian-made product.
WholeHome/MD Canada Uptown Queen Sofa Bed - $1119.99 (30% off)
This contemporary designed sofabed opens up to reveal a comfortable sleeper for an extra guest and provides a functional space to suit your family needs.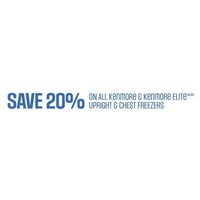 All Kenmore & Kenmore Elite Upright & Chest Freezers - 20% off
All Kenmore & Kenmore Elite Upright & Chest Freezers - 20% off
featured businesses for Furniture - Retail around me
Featured businesses for Furniture - Retail around me