Sears Canada Inc
1111 Elgin St W

,

Cobourg

,

ON

K9A 5H7
905-372-1281
Sears Canada Inc - Details
Situated at 1111 Elgin St W in Cobourg, Sears Canada Inc is a merchant within the furniture - retail section of Canpages.ca online directory.
Feel free to call 905-372-1281 to contact Sears Canada Inc that is close to your area. Or, simply add this merchant to your business favorites at the bottom of this page.
Finally, you can share this with your contacts by clicking Facebook or Twitter icons. It's also possible to save this merchant information to your Outlook contacts.
Opening Hours
Please call 905-372-1281 for opening hours.
Categories
Sears Canada Inc - Deals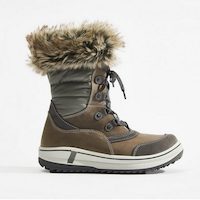 Sears: Take Up to 50% Off Select Shoes & Boots!
Stock up on some new shoes with the latest deal over at Sears!
For a limited time only, head online or in-store where you can take up to 50% off select shoes and boots for the entire family! There are over 1000 styles up for grabs including casual and dress styles, as well as winter boots. No promo codes are required, as all discounts are displayed online. If you need some inspiration to help get you started, check out some of our favourite styles below:
Men:
These offers are valid for a limited time only, both online and in-store (where stock is available). Sears provides free shipping on most orders over $99.00.
Posted:
2017-01-19
| Starts:
2017-01-19
Deal source:
www.sears.ca
Clearance Kenmore 21.1 cu. ft. French Door Fridge - $1499.95 ($800.00 off)
Clearance Kenmore 21.1 cu. ft. French Door Fridge - $1499.95 ($800.00 off)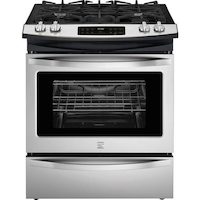 Clearance Kenmore 30" Gas Slide-in Range - $1299.95 ($600.00 off)
This Kenmore 30" Gas slide-in range offers porcelain-coated, matte-finish cast-iron grates that have a low profile, continuous look and flush fit that allows for easy movement of even the heaviest pots and pans from burner to burner.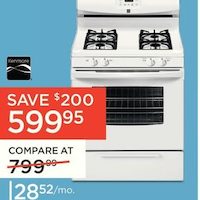 Clearance Kenmore 4.2 cu. ft. 30" Gas Range - $599.95 ($200.00 off)
Clearance Kenmore 4.2 cu. ft. 30" Gas Range - $599.95 ($200.00 off)
Posted:
2017-01-19
| Starts:
2017-01-19
| Expires:
2017-01-26
Deal source:
www.dpbolvw.net
Clearance Kenmore 4.6 cu. ft. Smooth-top Slide-in Range - $1299.95 ($500.00 off)
Clearance Kenmore 4.6 cu. ft. Smooth-top Slide-in Range - $1299.95 ($500.00 off)
featured businesses for Furniture - Retail around me
Featured businesses for Furniture - Retail around me