Home Depot
1050 Depalma Dr

,

Cobourg

,

ON

K9A 0A8
Directions
905-377-7600
Home Depot - Details
Located at 1050 Depalma Dr in Cobourg, Ontario, Home Depot is a company part of the furniture - retail category of Canpages website.
Dial 905-377-7600 to get in touch with Home Depot that is in your neighbourhood. Get the directions to this business from your location. Or, simply add this company to your personal business favorites list.
Finally, feel free to send this to your friends by accessing Facebook or Twitter links. It's also possible to save this business information to your Outlook contacts.
Opening Hours
Please call 905-377-7600 for opening hours.
Categories
Home Depot - Deals
Home Depot: Buy Two Packages of Spring Bulbs, Get The Third One Free (w/Printable Coupon)
The Home Depot Garden Club is back with another nice offer! Through April 16, 2014, packages of Spring Bulbs are Buy Two, Get The Third Free with this printable coupon. There's a limit of two free packages per coupon per customer.
Selection will vary by store and quantities are limited.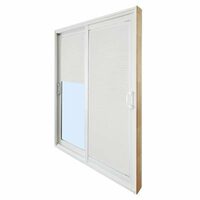 Stanley Doors Double Sliding Patio Door - Internal Mini Blinds - 6 Foot / 72 Inches x 80 Inches - $891.65 (15% off)
Extremely versatile, this dual sliding patio door opens from either side and is energy efficient for extreme climates. It slides easily and comes with a dual locking screen door and security lock on both doors. Maintenance-free internal blinds. Corrosion, rust and dent resistant. These mini blinds are incorporated into our factory sealed units. Once sealed these units are totally dust and maintenance free, offering a high level of control, convenience, privacy and durability while preserving the charm and clean appearance of your home's interior.
Posted:
2014-04-10
| Starts:
2014-04-10
| Expires:
2014-04-17
Deal source:
www.dpbolvw.net
Werner Aluminum Stepladder Grade 2 - 6 Feet - $29.88 (over 50% off)
Lightweight and easy to use this 6 ft aluminum ladder is perfect for household chores both inside and out. Easy to carry and use for cleaning and painting
Posted:
2014-04-10
| Starts:
2014-04-10
| Expires:
2014-04-17
Deal source:
www.kqzyfj.com
Whirlpool 25 Cubic Feet French Door Refrigerator - $1998.00 ($500.00 off)
Make organizing and finding what you need quick and easy with the Whirlpool® 25 cu. ft. french door refrigerator with external refrigerated drawer. Now you can keep frequently used items close at hand and match cooling to the food being stored. The full-extension drawer makes storing everything from fresh produce to cold drinks simple. The Accu-Chill™ temperature management system also senses and adapts using built-in sensors to save energy and deliver efficient cooling, while the Measured Fill feature fills containers for you, allows you to select the exact amount of filtered water you need and then automatically shuts off when complete
Posted:
2014-04-10
| Starts:
2014-04-10
| Expires:
2014-04-17
Deal source:
www.dpbolvw.net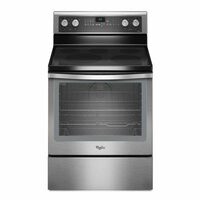 Whirlpool 30 Inch Free Standing Electric Range - $998.00 ($200.00 off)
Create delicious family meals with the help of the industry's largest capacity range available at 6.2 cu. ft. The TimeSavor™ Plus true convection cooking system uses a rear fan and a third heating element in the back of the oven, allowing you to roast up to 30% faster. Using convection cooking is easy with Convection Conversion. It automatically converts standard temperatures to the convection equivalent. Now you can save time when single-rack baking with 25% faster preheating. Rapid Preheat uses all of the elements and a rear fan to heat the oven quickly and efficiently. Our most energy-efficient self-cleaning cycle available offers quick, easy and odor-free oven cleaning with AquaLift® self-clean technology. The AccuBake® temperature management system delivers uniform baking results every time. A built-in sensor monitors oven temperature and controls the cooking elements
Posted:
2014-04-10
| Starts:
2014-04-10
| Expires:
2014-04-17
Deal source:
www.anrdoezrs.net
featured businesses for Furniture - Retail around me
Featured businesses for Furniture - Retail around me
Home Depot 1050 Depalma Dr, Cobourg, ON

K9A 0A8

Rotblott's Discount Warehouse 443 Adelaide St W, Toronto, ON

M5V 1S9



Danforth Lumber Company 25 Dawes Rd, Toronto, ON

M4C 5A8



Dickson Home Hardware 2030 Avenue Rd, North York, ON

M5M 4A4



Home Hardware 172 Ossington Ave, Toronto, ON

M6J 2Z7



Hanford Lumber Ltd 45 Bethridge Rd, Etobicoke, ON

M9W 1M9



Downtown Rental & Building Supplies Ltd 393 Sorauren Ave, Toronto, ON

M6R 2G5



St Lawrence Hardware 130 Lower Sherbourne St, Toronto, ON

M5A 4J4



Pat's Home Hardware 257 Coxwell Ave, Toronto, ON

M4L 3B5



Beach Hardware 2215 Queen St E, Toronto, ON

M4E 1E8



Dryco 65 avenue Rawson, Barrie, ON

L4N 6E5



Bar-Ben Hardware Inc 1115 Derry Rd E, Mississauga, ON

L5T 1P3