Rona
65 Colborne St

,

Chatham

,

ON

N7M 3L7
Directions
519-352-0130
Rona - Details
Opening Hours
Please call 519-352-0130 for opening hours.
Categories
Rona - Deals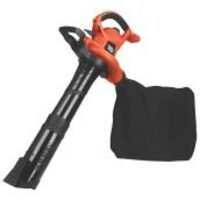 Black & Decker Blower/Vaccum - $79.99 (Save $10.00)
Powerful 12 Amp motor. Up to 250 mph blow speed. Allows more power for removing matted leaves and blowing large piles of leaves. 400 cfm air volume for maximum vacuuming and mulching.
"Golfgreen" Fall Lawn Fertilizer 12-0-18 - $13.99 (Save $3.00)
Fall lawn fertilizer. Nutrient ratio: 12-0-18. 7-kg bag. Slow-release nitrogen for a healthy, green and dense lawn.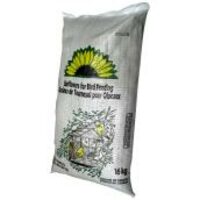 Sunflower Seeds for Birds - $15.99 (Save $4.00)
Sunflower seeds for birds. 16-kg bag. Among the most versatile food for birds such as blue jays and turtledoves. May be used without any other bird food, if desired.
featured businesses for Renovations & Home Improvements around me
Featured businesses for Renovations & Home Improvements around me
Rona 65 Colborne St, Chatham, ON

N7M 3L7

Bernardi Building Supply 469 Garyray Dr, North York, ON

M9L 1P9


Distance -

18.6 km

Vem Building Supplies Ltd 150 Bronoco Ave, York, ON

M6E 4Y1


Distance -

7.3 km

Downtown Rental & Building Supplies Ltd 393 Sorauren Ave, Toronto, ON

M6R 2G5


Distance -

4.8 km

Hanford Lumber Ltd 45 Bethridge Rd, Etobicoke, ON

M9W 1M9


Distance -

16.6 km

Danforth Lumber Company 25 Dawes Rd, Toronto, ON

M4C 5A8


Distance -

8.4 km

Central Mobile Concrete Ltd. 249 Supertest Rd, North York, ON

M3J 2M4


Distance -

15.9 km

Rex Building Materials 405 Rogers Rd, York, ON

M6M 1A1


Distance -

7.3 km

Home Hardware 172 Ossington Ave, Toronto, ON

M6J 2Z7


Distance -

2.8 km

Costa Building Supplies Ltd 91 Costa Rd, Concord, ON

L4K 1M9


Distance -

19.3 km

Dryco 65 avenue Rawson, Barrie, ON

L4N 6E5


Distance -

79.0 km

Kreitmaker Inc 31 Industrial St, East York, ON

M4G 1Z2


Distance -

6.9 km