Beer Store, The - Beer Store Locations
132 Richmond St

,

Chatham

,

ON

N7M 1N9
519-352-6940
Beer Store, The - Beer Store Locations - Details
Opening Hours
Please call 519-352-6940 for opening hours.
Categories
Beer Store, The - Beer Store Locations - Deals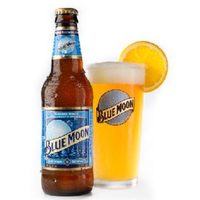 Belgian Moon - $24.95 ($2.00 Off)
The award-winning US wheat beer comes to Canada. This delicious Belgian-Style witbier is brewed with malted barley, wheat and rolled oats. Coriander, along with Valencia and navel orange peels are added to create a smooth and refreshing, unfiltered wheat beer.
Category:Domestic SpecialtyBrewer:MolsonAlcohol Content (ABV):5.4%.
Coors Banquet - $22.95 ($1.55 Off)
Coors Banquet is the great American beer for beer lovers who know what they like. Since 1873, Banquet has been brewed in Golden, CO with 100% Rocky Mountain water and high country barley, so it has the full flavored taste with a smooth finish that its always had.
Category:ImportBrewer:Coors BreweryAlcohol Content (ABV):5.0%.
Heineken - $33.75 ($3.00 Off)
Brewed in Holland according to the original recipe, Heineken's distinctive flavour offers a refreshing European taste that has made it a favourite all over the world.
Category:ImportBrewer:Heineken Brouwerijen BVAlcohol Content (ABV):5.0%.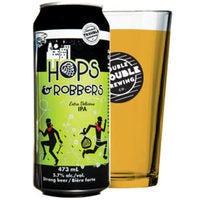 Hops & Robbers Ipa - $45.95 ($4.00 Off)
Hops & Robbers IPA is truly unique and refreshing - the result of craft-brewing at its finest. It is a golden IPA with an exceptionally rich and complex character. Fruity aromas of lemon and hints of pineapple combine smoothly with toasty caramel and malt flavours.
Category:Ontario CraftBrewer:Double Trouble BrewingAlcohol Content (ABV):5.7%.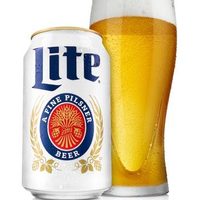 Miller Lite - $42.95 ($3.00 Off)
Brewed with choice hops, a blend of American-grown barley malts, pure, soft water to deliver the great taste of a true pilsner; it is distinctive due to its thirst-quenching, fresh drinkable flavour, achieved with the use of all-natural ingredients and a proprietary brewing process. A bright golden liquid with a soft white crown of dense bubbles reveals a fresh, fruity, clean nose with hints of sweet caramel. A perfect blend of malt and hops opens the palate to reveal a clean, crisp smooth beer.
Category:ImportBrewer:G A MillerAlcohol Content (ABV):4.0%.
featured businesses for Beer & Liquor Stores around me
Featured businesses for Beer & Liquor Stores around me