2001 Audio Video
3350 Fairview St

,

Burlington

,

ON

L7N 3L5
Directions
905-637-2003
2001 Audio Video - Details
Located at 3350 Fairview St in Burlington, 2001 Audio Video is a local business within the television - sales & service category of Canpages website.
Phone 905-637-2003 to get in contact with 2001 Audio Video that is located in your neighbourhood. Get the directions to 3350 Fairview St from your location. Or, simply add this business to your personal business favorites list.
Finally, you can send this page to your friends by clicking on Facebook or Twitter links. It's also possible to save this business information to your Outlook contacts.
Opening Hours
Please call 905-637-2003 for opening hours.
Categories
2001 Audio Video - Deals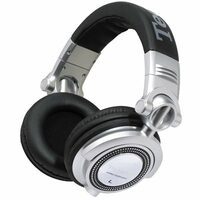 Technics Pro DJ Headphones - $199.99
Designed for audiophiles, these headphones provide a true sound experience with its ø50 mm driver closed around the earphone's massive body and comfortable ear pads. They also provide high fidelity sound with its many acoustic parts in the speaker housing and high power handling capacity (3,500 mW) to suppress distortion.
Tivoli Audio AM/FM Table Radio - $199.99
The Tivoli Model One AM/FM table radio features a handmade wood cabinet that is both beautiful and the ideal acoustically inert speaker housing. It is compatible with iPod and other players. An external FM antenna and 9' power cord are included.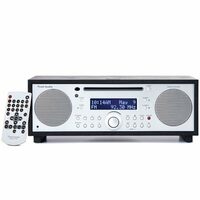 Tivoli Audio Classic Style Music System - $499.99
The Tivoli Audio® Music System incorporates one of the finest tuners available at any price and is simple to use, but sophisticated inside. The Music System delivers full and expansive stereo sound – including a SpacePhase® wide mode – from two integrated speakers and a down-firing, magnetically shielded, powered subwoofer. A self-adjusting lighted display provides the time and audio track information. The Music System stereo is also compatible with iPod and other players.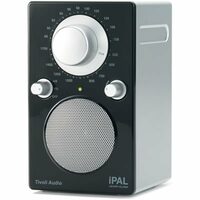 Tivoli Audio Portable AM/FM Radio - $199.99
If you need something that sounds terrific, is easily moved around, and was designed to work with your iPod, nothing does it like the iPAL® radio. The iPAL radio's auxiliary input connects your iPod, CD player, or any other audio device, delivering sound that must be heard to be believed from a player this small. The radio features the same renowned AM/FM tuner, 5:1 dial, and advanced audio circuitry that have made Tivoli Audio® radios benchmarks of the audio world.
Yamaha 100W 8" Sub - $199.99
Yamaha's Advanced YST II, Linear Port and front-firing design give this 8-inch subwoofer an outstanding combination of power, depth and clarity.
featured businesses for Television - Sales & Service around me
Featured businesses for Television - Sales & Service around me
2001 Audio Video 3350 Fairview St, Burlington, ON

L7N 3L5

Aireon T V Video Sales & Service 410 Moore Ave, East York, ON

M4G 1C8


Distance -

5.5 km

Home Theatre Installation Service 3307 Yonge St, Toronto, ON

M4N 2L9


Distance -

9.2 km

Toronto TV Repair 26-1770 Albion Rd, Etobicoke, ON

M9V 1C2


Distance -

20.5 km

Audio Empire 1003 Albion Rd, Etobicoke, ON

M9V 1A6


Distance -

17.4 km