2001 Audio Video
3350 Fairview St

,

Burlington

,

ON

L7N 3L5
Directions
905-637-2003
2001 Audio Video - Details
Located at 3350 Fairview St in Burlington, 2001 Audio Video is a local business within the television - sales & service category of Canpages website.
Phone 905-637-2003 to get in contact with 2001 Audio Video that is located in your neighbourhood. Get the directions to 3350 Fairview St from your location. Or, simply add this business to your personal business favorites list.
Finally, you can send this page to your friends by clicking on Facebook or Twitter links. It's also possible to save this business information to your Outlook contacts.
Opening Hours
Please call 905-637-2003 for opening hours.
Categories
2001 Audio Video - Deals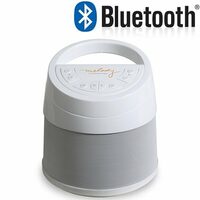 Soundcast Bluetooth Speaker - $449.99 (18% off)
The Melody is a portable all-weather Bluetooth® speaker that others can only aspire to be. Featuring the latest in Bluetooth connectivity and an auxiliary audio input combined with unmatched sound quality, Melody will become your modern day personal sound machine.
Technics Pro DJ Headphones - $199.99 (33% off)
Designed for audiophiles, these headphones provide a true sound experience with its ø50 mm driver closed around the earphone's massive body and comfortable ear pads. They also provide high fidelity sound with its many acoustic parts in the speaker housing and high power handling capacity (3,500 mW) to suppress distortion.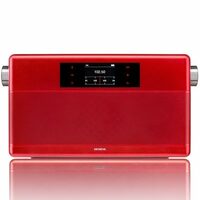 Wireless Speaker w/FM Radio - $199.99 (33% off)
The Geneva WorldRadio provides complete access to today's radio stations. Connect the Geneva WorldRadio using the built-in wireless Bluetooth receiver with an Internet-capable device, such as a smartphone or tablet, and you can stream all available Internet stations. The Geneva WorldRadio features a high-performance audio system that plays mid and high frequencies with absolute accuracy, and produces warm, rich bass below 80Hz. It has a digital color display with touch controls, digital FM tuner, Bluetooth receiver, and alarm clock. Other audio sources can be connected via the 3.5 mm line input. The rechargeable Lithium Polymer battery provides more than 5 hours of music playback.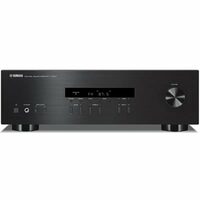 Yamaha 100 Watt x 2 Stereo Receiver - $199.99 (20% off)
The R-S201 was created by taking advantage of this rich experience and high technological expertise. Based on the concept of "Natural Sound", for reproducing all music as it really sounds and built with scrupulous care from circuit design to basic sound production, even though an entry model it reproduces high sound quality and musically rich sound.
Yamaha 100W 8" Sub - $199.99 (20% off)
Yamaha's Advanced YST II, Linear Port and front-firing design give this 8-inch subwoofer an outstanding combination of power, depth and clarity.
featured businesses for Television - Sales & Service around me
Featured businesses for Television - Sales & Service around me
2001 Audio Video 3350 Fairview St, Burlington, ON

L7N 3L5

TV Repair @ Home 211 Forum Dr, Mississauga, ON

L4Z 4C1


Distance -

21.7 km

Audio Empire 1003 Albion Rd, Etobicoke, ON

M9V 1A6


Distance -

17.4 km

Home Theatre Installation Service 3307 Yonge St, Toronto, ON

M4N 2L9


Distance -

9.2 km

Toronto TV Repair 26-1770 Albion Rd, Etobicoke, ON

M9V 1C2


Distance -

20.5 km

Aireon T V Video Sales & Service 410 Moore Ave, East York, ON

M4G 1C8


Distance -

5.5 km