2001 Audio Video
3350 Fairview St

,

Burlington

,

ON

L7N 3L5
Directions
905-637-2003
2001 Audio Video - Details
Located at 3350 Fairview St in Burlington, 2001 Audio Video is a local business within the television - sales & service category of Canpages website.
Phone 905-637-2003 to get in contact with 2001 Audio Video that is located in your neighbourhood. Get the directions to 3350 Fairview St from your location. Or, simply add this business to your personal business favorites list.
Finally, you can send this page to your friends by clicking on Facebook or Twitter links. It's also possible to save this business information to your Outlook contacts.
Opening Hours
Please call 905-637-2003 for opening hours.
Categories
2001 Audio Video - Deals
Alpine In-Dash CD Deck - $99.99
The Alpine CDE-121 car deck lets you enjoy the music of your favourite CDs or directly from your iPod playlists. A simple USB connection allows you to plug in your device and even lets you control it. And with exclusive QuickSearch technology and the Percentage Search function, scrolling through your huge libraries will be a cinch.
Bose CineMate GS Series II Home Theater Speaker System - $449.99
The Bose CineMate GS II speaker system is the easiest way to enjoy Bose® 2.1-channel home theater performance and bring out the full audio potential of your HDTV. Proprietary TrueSpace® technology enables two Gemstone speakers and an Acoustimass® module to deliver compelling sound for movies, games, sports and more. The system easily connects directly to your TV, avoiding the need to disconnect other sources. And with no rear speakers, there's no wiring to the back of your room. A programmable universal remote control simplifies operation of other connected sources.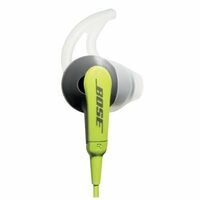 Bose In-Ear Sports Headphones - $79.99
Push your workout to the limit with headphones that are up to the task. Bose® sport headphones are specifically engineered for exercise. They're sweat- and weather-resistant, stay comfortably yet securely in place and deliver robust Bose sound to keep you energized. It's a combination of benefits conventional sport earbuds can't match.
Bose Solo TV Sound System - $369.99
The Bose® Solo TV sound system reveals much more of the depth and detail you're meant to hear in your favorite programs. The kind of sound most flat panel TVs simply cannot reproduce from their internal speakers. And with just one speaker and one connection, it couldn't be easier.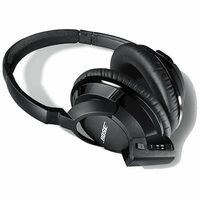 Bose SoundLink Around-Ear Headphones - $249.99
These wireless headphones from Bose give you the freedom to enjoy your movies, videos and music unplugged. The AE2w Bluetooth headphones offer full, natural sound and a comfortable, around-ear fit plus freedom of movement. You can watch your video on your iPad and reach for your coffee, or talk on your smartphone and retrieve those notes from your desk, untethered and untangled. No cords.
featured businesses for Television - Sales & Service around me
Featured businesses for Television - Sales & Service around me
2001 Audio Video 3350 Fairview St, Burlington, ON

L7N 3L5

Toronto TV Repair 26-1770 Albion Rd, Etobicoke, ON

M9V 1C2


Distance -

20.5 km

Aireon T V Video Sales & Service 410 Moore Ave, East York, ON

M4G 1C8


Distance -

5.5 km

Home Theatre Installation Service 3307 Yonge St, Toronto, ON

M4N 2L9


Distance -

9.2 km

Audio Empire 1003 Albion Rd, Etobicoke, ON

M9V 1A6


Distance -

17.4 km