2001 Audio Video
3350 Fairview St

,

Burlington

,

ON

L7N 3L5
Directions
905-637-2003
2001 Audio Video - Details
Located at 3350 Fairview St in Burlington, 2001 Audio Video is a local business within the television - sales & service category of Canpages website.
Phone 905-637-2003 to get in contact with 2001 Audio Video that is located in your neighbourhood. Get the directions to 3350 Fairview St from your location. Or, simply add this business to your personal business favorites list.
Finally, you can send this page to your friends by clicking on Facebook or Twitter links. It's also possible to save this business information to your Outlook contacts.
Opening Hours
Please call 905-637-2003 for opening hours.
Categories
2001 Audio Video - Deals
Samsung Audio System - $199.99 (50% off)
Samsung's DA-E670 brings music to life with sounds of deeper bass and richer vocals. The ultimate premium sound is created with glass fiber and phase plug type speakers, delivering quality by reducing sound loss. To enhance the experience, Allshare, AirPlay and Bluetooth support all the latest wireless connections, allowing you to stream music from anywhere.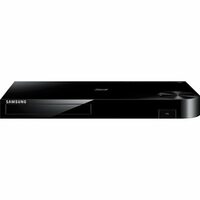 Samsung Blu-ray Player - $69.99
Samsung Smart Blu-ray H5100 makes bringing greater picture quality to your favorite entertainment more fun and affordable.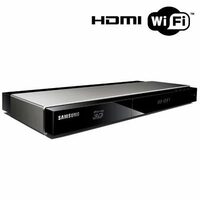 Samsung Blu-ray Player - $229.99
With the Samsung BD-F7500, you can enjoy a true cinema viewing experience from the comfort of your own home. Equipped with ultra high definition (UHD 4k), this Blu-ray entertainment system gives you the truest, largest and brightest home-viewing experience available. It also comes with Samsung's redesigned Smart Hub interface, so you can easily access apps and content as well as play any type of media, including your 3D Blu-ray discs. And with the help of 7.1 surround sound, the BD-F7500 can also make your old stereo sound new. From keeping you connected to providing incredibly clear picture quality, this sleek and stylish player does it all.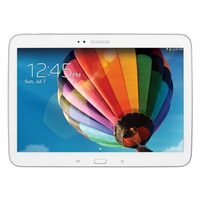 Samsung Galaxy Tab 3 10.1 - $279.99
The 10.1-inch Samsung Galaxy Tab 3 gives you comfortable access to your favourite friends, networks, and entertainment. Its brilliant 10.1-inch display makes it perfect for video streaming and rich multimedia experiences, and it connects seamlessly with your Galaxy phone and Smart TV for a truly synchronized home setup. Plus, with an endless selection of apps for everything from social networking to gaming, you'll have everything you need everywhere you go.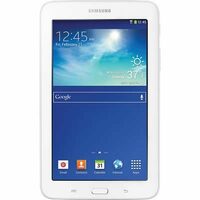 Samsung Galaxy Tab 3 7.0 Lite - $149.99
The Galaxy Tab3 Lite (7-inch) sports a slim, light-weight design with a more compact bezel that makes it comfortable to carry around in one hand. The device's large 3,600 mAh battery maximizes portability so that users can enjoy up to eight hours of video playback without the need for an adapter. The Galaxy Tab3 Lite's 7-inch display comes with optimal resolution designed to bring users a better viewing experience. The menu bar is situated on the device's bezel, rather than on the screen, in order to maximize the Galaxy Tab3 Lite's wide screen experience.
featured businesses for Television - Sales & Service around me
Featured businesses for Television - Sales & Service around me
2001 Audio Video 3350 Fairview St, Burlington, ON

L7N 3L5

Home Theatre Installation Service 3307 Yonge St, Toronto, ON

M4N 2L9


Distance -

9.2 km

Audio Empire 1003 Albion Rd, Etobicoke, ON

M9V 1A6


Distance -

17.4 km

Toronto TV Repair 26-1770 Albion Rd, Etobicoke, ON

M9V 1C2


Distance -

20.5 km

Aireon T V Video Sales & Service 410 Moore Ave, East York, ON

M4G 1C8


Distance -

5.5 km