2001 Audio Video
3350 Fairview St

,

Burlington

,

ON

L7N 3L5
Directions
905-637-2003
2001 Audio Video - Details
Located at 3350 Fairview St in Burlington, 2001 Audio Video is a local business within the television - sales & service category of Canpages website.
Phone 905-637-2003 to get in contact with 2001 Audio Video that is located in your neighbourhood. Get the directions to 3350 Fairview St from your location. Or, simply add this business to your personal business favorites list.
Finally, you can send this page to your friends by clicking on Facebook or Twitter links. It's also possible to save this business information to your Outlook contacts.
Opening Hours
Please call 905-637-2003 for opening hours.
Categories
2001 Audio Video - Deals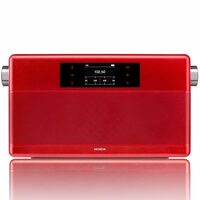 Wireless Speaker w/FM Radio - $199.99
The Geneva WorldRadio provides complete access to today's radio stations. Connect the Geneva WorldRadio using the built-in wireless Bluetooth receiver with an Internet-capable device, such as a smartphone or tablet, and you can stream all available Internet stations. The Geneva WorldRadio features a high-performance audio system that plays mid and high frequencies with absolute accuracy, and produces warm, rich bass below 80Hz. It has a digital color display with touch controls, digital FM tuner, Bluetooth receiver, and alarm clock. Other audio sources can be connected via the 3.5 mm line input. The rechargeable Lithium Polymer battery provides more than 5 hours of music playback.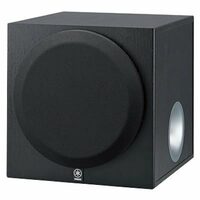 Yamaha 100W 8" Sub - $199.99
Yamaha's Advanced YST II, Linear Port and front-firing design give this 8-inch subwoofer an outstanding combination of power, depth and clarity.
Yamaha 5-Disc CD Changer/Carousel - $399.99
Five-disc CD Changer with PlayXchange for continuous music enjoyment. Other attractive features include iPod and USB compatibility, MP3 and WMA compatibility and Pure Direct.
Yamaha 5.1 Ch. Network Receiver - $399.99 ($100.00 off)
The RX-V477 versatile 5.1-channel network AV receiver is ready for AirPlay®, music streaming, AV Controller app and HTC Connect™. It also offers high sound quality, plus the Extra Bass function for powerful sound.
Yamaha 5.1 Channel Receiver - $299.99
The RX-V377 receiver features a Discrete Amp Circuit design, YPAO and front USB input. With Extra Bass and 4K Ultra HD pass-through, this 5.1-channel AV receiver is sure to provide great sounding home theater.
featured businesses for Television - Sales & Service around me
Featured businesses for Television - Sales & Service around me
2001 Audio Video 3350 Fairview St, Burlington, ON

L7N 3L5

Toronto TV Repair 26-1770 Albion Rd, Etobicoke, ON

M9V 1C2


Distance -

20.5 km

Audio Empire 1003 Albion Rd, Etobicoke, ON

M9V 1A6


Distance -

17.4 km

Aireon T V Video Sales & Service 410 Moore Ave, East York, ON

M4G 1C8


Distance -

5.5 km

Home Theatre Installation Service 3307 Yonge St, Toronto, ON

M4N 2L9


Distance -

9.2 km