Swiss Chalet Rotisserie & Grill
84 Lynden Rd

,

Brantford

,

ON

N3R 6B8
Directions
519-759-6990
Swiss Chalet Rotisserie & Grill - Details
Opening Hours
Please call 519-759-6990 for opening hours.
Categories
Swiss Chalet Rotisserie & Grill - Deals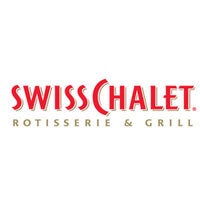 Swiss Chalet Coupons: $16 For 2 Quarter Chicken Dinners, $19 Delivery Dinner for 2 (Through November 30)
Here are two new coupons from Swiss Chalet.
First up, they're bringing back their 2 quarter chicken dinners for $15.99 coupon. To redeem this coupon, print or use your smartphone to present this coupon. For those who prefer white meat, you can upgrade your quarter chicken dinner for just $1.50. This coupon is also eligible for phone orders -- just provide promo code SC20 to the customer service rep before ordering.
The second coupon available today is for delivery orders only. For $18.99, you can order 2 quarter chicken dinners and 2 cans of pop. Similarly, those who prefer white meat will need to pay $1.50 extra per entree. To order this online, select the "Delivery Dinner for 2" option and use promo code SC24. If you're ordering via phone, provide the same promo code to the customer service rep before ordering.
These coupons are live through November 30.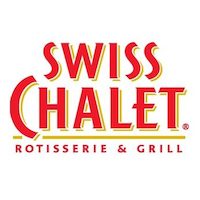 Swiss Chalet Free Appetizer with E-Mail Registration
If you enjoy Swiss Chalet, or visit the restaurant often, you'll want to take advantage of this freebie. Just by signing up for the Rotisserie-mail you'll be given a voucher for a free appetizer valid on your next dining room or take out order. We're not ones to turn down freebies, especially if all it takes is an e-mail address and a couple of minutes.
Really, that's all there is to it as no more details are given. Those of you who choose to sign up should get your voucher shortly.
Enjoy!
featured businesses for Restaurants around me
Featured businesses for Restaurants around me
Swiss Chalet Rotisserie & Grill 84 Lynden Rd, Brantford, ON

N3R 6B8

Red Lobster 790 Burnhamthorpe Rd W, ,

L5C 3X3


Distance -

23.0 km

Bairrada Churrasqueira Grill 1002 College Street, Toronto, ON

M6H 1A7


Distance -

3.5 km

Bardi's Steak House 56 York St, Toronto, ON

M5J 1S8


Distance -

0.3 km

KI Restaurant & Lounge 181 Bay St, Toronto, ON

M5J 2T3


Distance -

0.5 km

Copa Cabana 230 Adelaide St W, Toronto, ON

M5H 1W7


Distance -

0.2 km

Moxie's Grill & Bar

Yumei Sushi 2116 Queen St E, Toronto, ON

M4E 1E2


Distance -

7.7 km

The Bottom Line Restaurant & Bar 22 Front St W, Toronto, ON

M5J 1C4


Distance -

0.6 km

The Keg Steakhouse & Bar

Bodega Restaurant Inc 30 Baldwin St, Toronto, ON

M5T 1L3


Distance -

1.1 km

Copa Cabana Grilled Brazilian 150 Eglinton Ave E, Toronto, ON

M4P 1E8


Distance -

6.6 km