Swiss Chalet Rotisserie & Grill
84 Lynden Rd

,

Brantford

,

ON

N3R 6B8
Directions
519-759-6990
Swiss Chalet Rotisserie & Grill - Details
Opening Hours
Please call 519-759-6990 for opening hours.
Categories
Swiss Chalet Rotisserie & Grill - Deals
Swiss Chalet: Free Garden Salad with Pasta or Rice Bowl Entree + Beverage (Coupon Required)
Short and sweet -- if you're heading out to Swiss Chalet in the near future, there's a coupon here you'll want to keep in mind. Starting now and running until April 27, you'll be able to get a free garden salad with any pasta or rice bowl entree and a beverage. You'll need to print and clip the coupon here so don't forget to do that before making your way to your nearest Swiss Chalet.
The deal is live now but expires on April 27.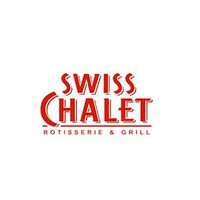 Swiss Chalet: Get a Free Soup or Slice of Pie With Your Half/Full Rack of Back Ribs Purchase!
Swiss Chalet's got a special promotion on their back ribs!
Until the end of the day on April 27th, print out or present this coupon on your phone and you'll receive a free cup of soup or slice of pie with your purchase of a half or full rack of back ribs, or chicken and back rib combo!
They've also got three great sauces to sauce up your ribs: Rickard's Hickory Maple, Smoky BBQ Sauce, and Honey Chipotle!
This offer is available for dine-in or take-out orders only. Only one coupon can be used per customer per visit.
Swiss Chalet: Purchase a Kid's Meal and Get a $5 Toys R US Gift Card for Any Hasbro Boardgame
Here's a nice little bonus offer from Swiss Chalet. When you order a kid's meal you'll get a free $5 Toys R Us gift card that's valid on any Hasbro board game.
There is quite a bit of fine print associated with the offer: the game must be priced at $4.99 or more before taxes and the gift card is valid on regular-priced merchandise only. The card is valid February 3 to March 23. The $5 Toys R Us gift cards are valid at Toys R Us Canada stores, excluding stores in Quebec and Cineplex Toys R Us Shops.
Posted:
2014-02-10
| Expires:
2014-03-24
Deal source:
www.cara.com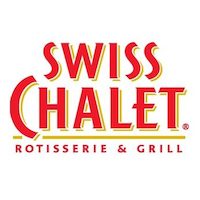 Swiss Chalet Free Appetizer with E-Mail Registration
If you enjoy Swiss Chalet, or visit the restaurant often, you'll want to take advantage of this freebie. Just by signing up for the Rotisserie-mail you'll be given a voucher for a free appetizer valid on your next dining room or take out order. We're not ones to turn down freebies, especially if all it takes is an e-mail address and a couple of minutes.
Really, that's all there is to it as no more details are given. Those of you who choose to sign up should get your voucher shortly.
Enjoy!
featured businesses for Restaurants around me
Featured businesses for Restaurants around me
Swiss Chalet Rotisserie & Grill 84 Lynden Rd, Brantford, ON

N3R 6B8

Bairrada Churrasqueira Grill 1002 College St, Toronto, ON

M6H 1A7



Red Lobster 319 Bayfield Street Barrie, ,

Muddy Duck Restaurant 2200 Dundas St E, Mississauga, ON

L4X 2V3



Bardi's Steak House 56 York St, Toronto, ON

M5J 1S8



Symposium Cafe 5221 Yonge St, North York, ON

M2N 5P8



Red Lobster 790 Burnhamthorpe Rd W, ,

Honeybee Restaurant 2028 Queen St E, Toronto, ON

M4L 1J4



Paisano's Italian Garden Cafe 116 Willowdale Ave, Toronto, ON

M2N 4X9



Dairy Queen Canada Inc - Dairy Queen Stores 1910 Kennedy Rd, Scarborough, ON

M1P 2L8



KI Restaurant & Lounge 181 Bay St, Toronto, ON

M5J 2T3



Dairy Queen St #11944 1040 Broadview Ave, East York, ON

M4K 2S2