Future Shop-Brantford
61 Lynden Rd

,

Brantford

,

ON

N3R 7J9
Directions
519-758-1911
Future Shop-Brantford - Details
Situated at 61 Lynden Rd in Brantford, Ontario, Future Shop-Brantford is a merchant in the computers, laptops & parts section of Canpages.ca online directory.
Please call 519-758-1911 to contact Future Shop-Brantford that is close to your area. Find the directions to this merchant from your current location. Or, simply add this merchant to your personal business favorites at the bottom of this page.
Finally, feel free to share this with your contacts by clicking Facebook or Twitter icons. It's also possible to save this merchant information to your Outlook contacts.
Opening Hours
Please call 519-758-1911 for opening hours.
Categories
Future Shop-Brantford - Deals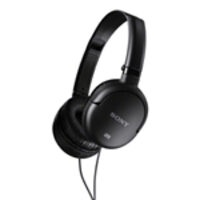 Sony On-Ear Noise Cancelling Headphones - Black - $39.99 (50% off)
Sony noise-cancelling headphones reduce ambient noise by up to 90%, letting you enjoy your audio without the distraction of outside noise. They feature rich audio from the 30mm drivers and a lightweight, folding design that makes them ideal for taking everywhere.
Wilton Dimensions Multi-Cavity Mini Cupcakes Pan - $21.59 (40% off)
Assemble shaped top and bottom cake halves with a thin layer of icing.
Wilton Book Two-Mix Shaped Pan - $11.99 (40% off)
When your cake must speak volumes, this shape serves up to 30 guests. This product is great for graduation, baptism and other religious occasions. Whatever the occasion, the crowd will be captivated.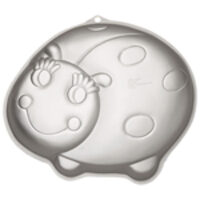 Wilton Lady Bug Shaped Pan - $8.99 (40% off)
These critters are so cute; you'll want them dropping in at all your celebrations. It's a pan that adapts to any environment. Try it as a birthday bee, a Valentine love bug or even a friendly fly for that special gardener in your life. One aluminum mix pan is 12 x 10 x 2 in deep.
Roots Crossbody Bag - Brown - $26.99 (40% off)
Classic and durable, this Roots crossbody bag features detailed stitching, and an adjustable shoulder strap.
featured businesses for Computers, Laptops & Parts around me
Featured businesses for Computers, Laptops & Parts around me