Future Shop-Brantford
61 Lynden Rd

,

Brantford

,

ON

N3R 7J9
Directions
519-758-1911
Future Shop-Brantford - Details
Situated at 61 Lynden Rd in Brantford, Ontario, Future Shop-Brantford is a merchant in the computers, laptops & parts section of Canpages.ca online directory.
Please call 519-758-1911 to contact Future Shop-Brantford that is close to your area. Find the directions to this merchant from your current location. Or, simply add this merchant to your personal business favorites at the bottom of this page.
Finally, feel free to share this with your contacts by clicking Facebook or Twitter icons. It's also possible to save this merchant information to your Outlook contacts.
Opening Hours
Please call 519-758-1911 for opening hours.
Categories
Future Shop-Brantford - Deals
Tucano Facile 8" Universal Tablet Case - $34.99 ($5.00 off)
Make sure your 8" tablet is protected with this Tucano 8" Facile universal tablet case. It fits most 8" tablets and includes an integrated stand system to prop up your tablet at a convenient angle for viewing or browsing. The magnet closure ensures the cover stays closed and the interior elastic, anti-slip system makes sure your tablet stays put.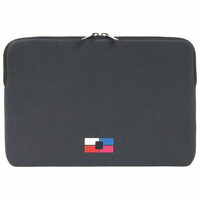 Tucano Milano Italy Second Skin Microsoft Surface Sleeve - $14.99 ($15.00 off)
Durable, slip-proof and padded, the Tucano Milano Italy Second Skin sleeve protects your Microsoft Surface tablet from everyday bumps and tumbles. It's made from tough 4mm neoprene and has a unique Anti-Slip System to protect against scratches and prevent slipping.
Tucano Palmo iPad mini Case - $44.99 ($5.00 off)
This Tucano hardshell case for your iPad Mini with Retina will - you guessed it - protect your iPad Mini from the wear and tear of everyday use. It has a rubberizes, non-slip material that shields against collisions, and embossed graphics for the aesthetically-minded iPad owners.
Tucano Riga Galaxy Tab 4 7" Folio Case - $34.99 ($5.00 off)
The Tucano Riga case protects your 7" Samsung Galaxy Tab 4 in style. It has a rigid back shell to safeguard your device with a leather-like front cover that boasts a metal brush finish. This case also turns into a handy multi-position stand so you can write, surf the web, and watch movies.
Tucano Riga Samsung Galaxy Tab 4 10.1" Hard Shell Folio Case - $39.99 ($5.00 off)
Protect your beloved Samsung Galaxy Tab 4 from the elements with the Tucano Riga Folio case. Featuring a rigid back shell and a front cover coated in leather-like material, this classy folio case transforms into a handy multi-position stand with the flick of a wrist.
featured businesses for Computers, Laptops & Parts around me
Featured businesses for Computers, Laptops & Parts around me