Shoppers Drug Mart - Mayfield & Hwy 10
11965 Hurontario St

,

Brampton

,

ON

L6Z 4P7
Directions
905-495-0311
Shoppers Drug Mart - Mayfield & Hwy 10 - Details
Opening Hours
Please call 905-495-0311 for opening hours.
Categories
Shoppers Drug Mart - Mayfield & Hwy 10 - Deals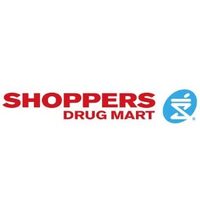 Shoppers Drug Mart: Take $10 Off Your $50 Purchase With Coupon (July 30 Only)
We've got Shoppers Drug Mart's newest coupon for this week here. Print off this coupon and present it to the cashier at checkout to take $10 off your purchase over $50!
As always, this coupon will exclude prescription purchases, products with codeine, tobacco products (where applicable), stamps, passport photos, lottery tickets, event tickets, transit tickets and passes, electronic gift cards, and prestige cosmetics and fragrances.
Limit one coupon per customer. This coupon is valid on July 30 only.
Perrier Or San Pellegrino Carbonated Natural Spring Water - 2/$3.00
Select types.
Smartfood Popcorn - 2/$7.00
170g - 220g. Select types.
Royale Facial Tissue 6-pk - $3.99
6 Pack. Limit 4. Select types.
Royale Velour 2-Ply Bathroom Tissue - $6.99
12 Roll - 16 Roll. Limit 4.
featured businesses for Pharmacies around me
Featured businesses for Pharmacies around me
Shoppers Drug Mart - Mayfield & Hwy 10 11965 Hurontario St, Brampton, ON

L6Z 4P7

Canadian Compounding 2917 Bloor St W, Etobicoke, ON

M8X 1B4


Distance -

9.8 km

Aurora Compounding Pharmacy 15017 Yonge St, Aurora, ON

L4G 1M5


Distance -

39.0 km

Etobicoke IDA Pharmacy 201-666 Burnhamthorpe Rd, Etobicoke, ON

M9C 2Z4


Distance -

15.4 km

Vitality Compounding Pharmacy 918 Kingston Rd, Toronto, ON

M4E 1S5


Distance -

8.5 km

Shoppers Drug Mart

Pape Drug Mart (Pape Pharmacy Ltd) 751 Pape Ave, Toronto, ON

M4K 3T1


Distance -

4.8 km

Hooper's Pharmacy 2136 Queen St E, Toronto, ON

M4E 1E3


Distance -

7.8 km

Glenholme Pharmacy 896 St Clair Ave W, York, ON

M6C 1C5


Distance -

5.2 km

Peoples Drug Mart 491 Lawrence Ave W, North York, ON

M5M 1C7


Distance -

8.6 km

Beech Medical Pharmacy 855 Kingston Rd, Toronto, ON

M4E 1R9


Distance -

8.4 km

Glen George IDA Compounding Pharmacy 1118 Victoria Park Ave, East York, ON

M4B 2K3


Distance -

9.8 km