Kelsey's Restaurant
370 Bovaird Dr E

,

Brampton

,

ON

L6Z 2S8
Directions
905-846-3321
Kelsey's Restaurant - Details
Opening Hours
Please call 905-846-3321 for opening hours.
Categories
Kelsey's Restaurant - Deals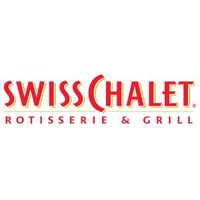 Swiss Chalet Coupon: Get a Half Rotisserie Chicken Club Wrap, Chicken Soup, Choice of Side and Drink for $10!
Looking for new lunch options?
Swiss Chalet now has a new coupon where you can order a lunch trio special for just $9.99! Simply present this coupon before ordering and you'll receive a half rotisserie chicken club wrap, cup of chicken soup, a choice of side, and a drink! If you prefer white meat, you can opt for this option for an extra $0.75. This coupon is valid Mondays to Fridays until 3 PM at participating locations..
Coupon expires February 25. Click here to grab yours!
Montana's: Sign up for their Newsletter and Receive a Free Antojitos or Spinach Dip
If you frequent Montana's Cookhouse, you'll want to take advantage of this special offer! Just sign up for their newsletter and you'll get a coupon for a free antojitos or free spinach dip!
You'll need to provide your name, email, birthday, province and postal code.
featured businesses for Restaurants around me
Featured businesses for Restaurants around me
Kelsey's Restaurant 370 Bovaird Dr E, Brampton, ON

L6Z 2S8

Bairrada Churrasqueira Grill 1002 College Street, Toronto, ON

M6H 1A7


Distance -

3.5 km

Bardi's Steak House 56 York St, Toronto, ON

M5J 1S8


Distance -

0.3 km

Red Lobster 790 Burnhamthorpe Rd W, ,

L5C 3X3


Distance -

23.0 km

la Creole 810 St Clair Ave W, Toronto, ON

M6C 1B6


Distance -

5.1 km

Mr. Burrito Plus 525 University Ave, Toronto, ON

M5G 2L3


Distance -

0.9 km

Chartreuse Restaurant 10512 Islington Ave, Kleinburg, ON

L0J 1C0


Distance -

29.2 km

Monarchs Pub 33 Gerrard St W, Toronto, ON

M5G 1Z4


Distance -

1.2 km

Parmagiano 3186 Yonge St, Toronto, ON

M4N 2L1


Distance -

8.9 km

Bodega Restaurant Inc 30 Baldwin St, Toronto, ON

M5T 1L3


Distance -

1.1 km

Astoria Shish Kebob House 390 Danforth Ave, Toronto, ON

M4K 1P3


Distance -

4.2 km

Lake House Bar & Grill 2252 Queen St E, Toronto, ON

M4E 1G2


Distance -

8.4 km